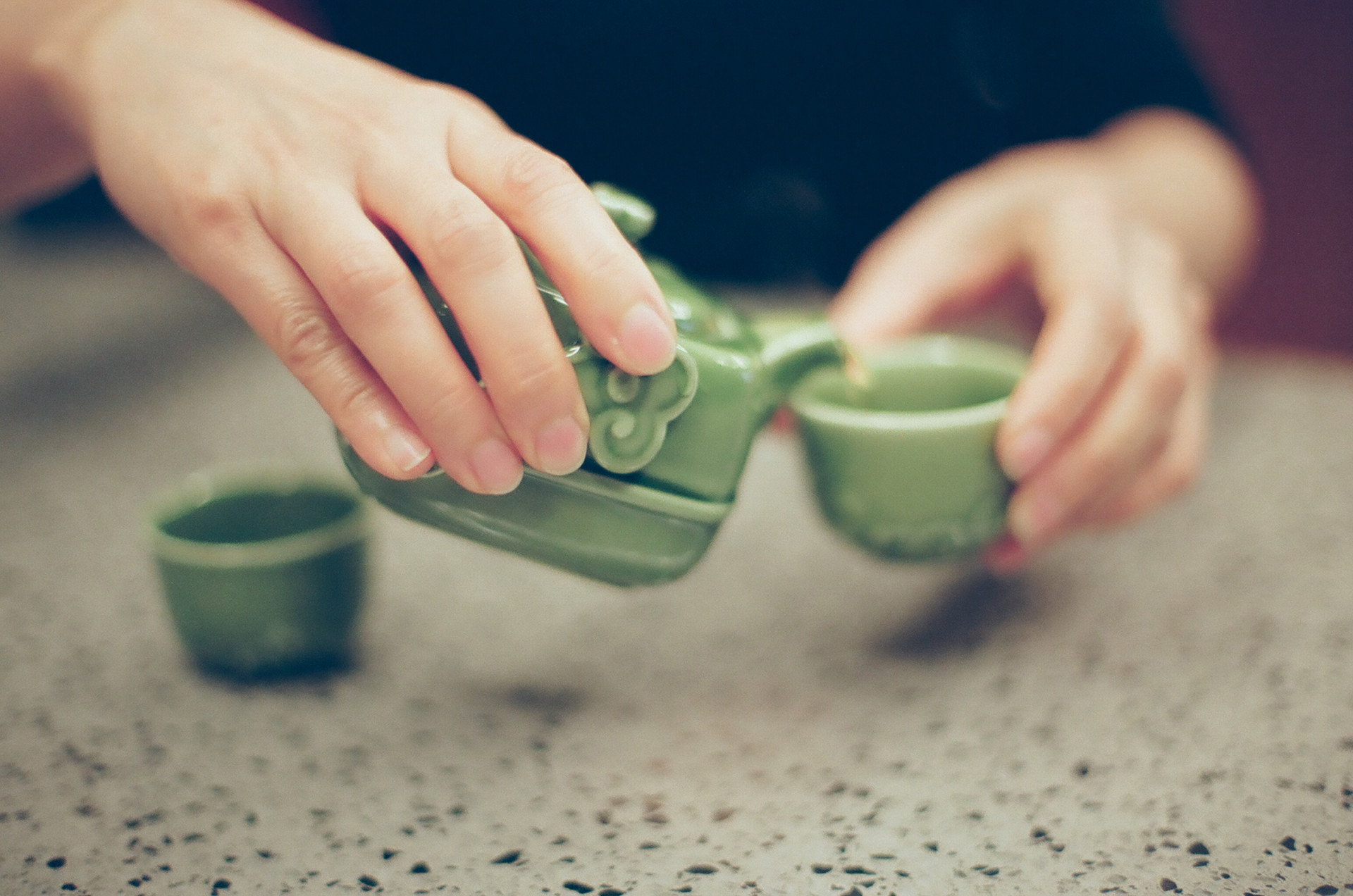 Taipei, Taiwan, December 2017: Mom pouring me a cup of tea in our home in Taiwan after my first semester away at NYU.
Chinatown
By Shina Tsershiuan Peng (彭澤萱)
September 2018 marked my first full year in New York City, and I really missed home. All I wanted was a taste of my mother's Taiwanese cooking, to listen to my parents speak Mandarin while I watched TV, and to smell cherry blossoms while walking back home in the spring. Chinatown became a place of solace, where I felt close to my mother, my father, and my family even though we were thousands of miles away.
I went to Chinatown every week and spoke to vendors with my broken Chinese. I would ask them if they missed their home and when they were able to go back last. But most of them told me that even if they missed where they were from, New York City was their home now. This entire neighborhood was built by Chinese immigrants who were trying to make a new life for themselves. Whether that be someone who moved 43 years ago to NYC or the fish market vendor who moved 2 years ago from Guangzhou. They built a community that could bring them back home, even if it is just a fraction of the city. And it isn't just the people but it's the smells – like that of the jasmine tea my mom used to brew for me when I was younger, or the herbal medicines that would fix my cold. It's the freshly cut fruit for whenever I was hungry and the cooked fish that we had every New Years. These small details created familiarity in an unfamiliar place. And Chinatown became the place that welcomed me home.
All photographs © Shina Tsershiuan Peng
Shina Tsershiuan Peng (彭澤萱) is a photographer based in Tokyo and New York City. Her work is heavily impacted by her international upbringing, focusing on themes of intersectionality and multicultural identities. She focuses on environmental portraits that celebrate the subtle beauty in everyday life.