Welcome to

a blossoming of conservation insights and inspiration
Plantings is a monthly online journal published by the World Sensorium Conservancy, an initiative of Nalls Studio. If it enriches your soil, please join WSC so you don't miss an issue and consider supporting it with a contribution.
Issue 3: September 2021
Article
By Kelsey K. Graham • September 1, 2021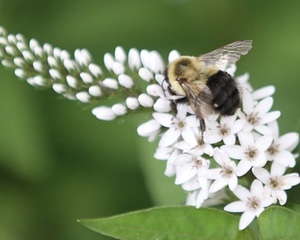 As global commerce grows, the movement of goods is occurring at ever-faster rates. And with increased global trade comes the spread of non-native species. This includes invasive insects that are making life difficult for domestic bees.
Article
By Charles Hall and Madeline W. Dickson • September 1, 2021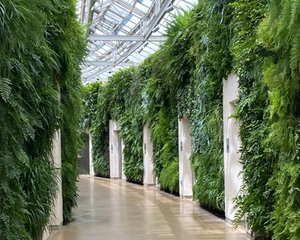 Why plants make us more resilient and help safeguard our future
Article
By Nicholas R. Longrich • September 1, 2021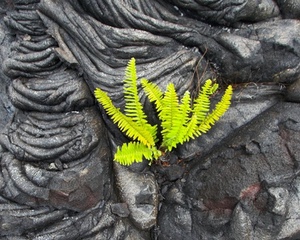 Sixty-six million years ago, an asteroid struck the Earth. The world was plunged into darkness, killing the dinosaurs and over 90% of all species alive. Today, every living thing descends from the handful of surviving species. But not all survivors thrived.
Article
By Liz Macklin • September 1, 2021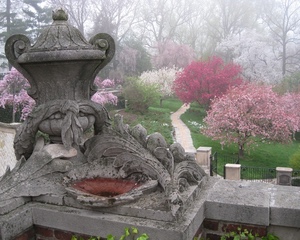 This year with a fanfare of blossoms and new energy in programs blending science and the arts, Dumbarton Oaks marks its one hundredth anniversary.
Article
By Richard Harkess • September 1, 2021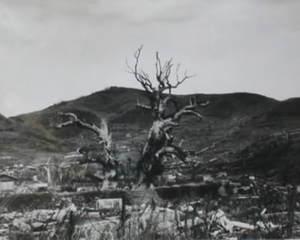 A botanist is introduced to escapees from the atomic bomb in Hiroshima.
Article
By Gayil Nalls • September 1, 2021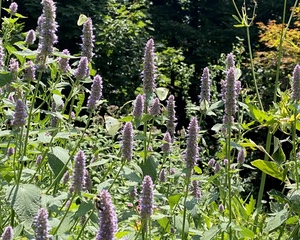 With fragrance, food, and therapeutic properties, the giant anise hyssop (Agastache foeniculum) can be a big contributor to an eco-community.
Issue 2: August 2021
Article
By Liz Macklin • August 1, 2021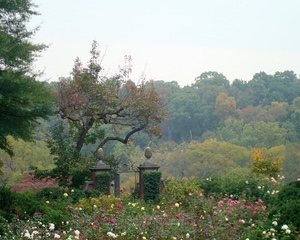 Liz Macklin explores the historic garden at Dumbarton Oaks with Director of Garden and Grounds, Jonathan Kavalier, and discuss the genius of Beatrix Farrand's design and ways to meet challenges in today's gardens.
Article
By John Hainze • July 1, 2021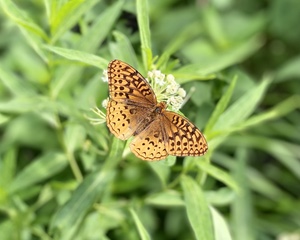 Insects are escape artists. Now they face a threat more pernicious than predation.
Article
By Margaux Crump • August 1, 2021
Troubling the myth of individual identity.
Article
By Stuart Thompson • July 1, 2021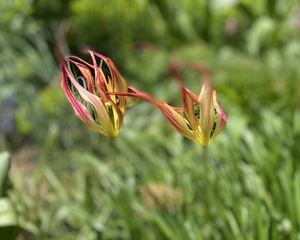 They could one day force us to change our definition of intelligence
Article
By Richard Harkess • July 1, 2021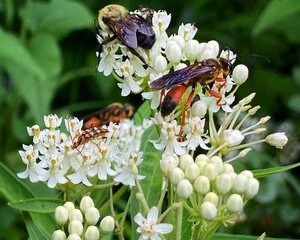 Animal pollinators can carry pollen from one flower's stigma to another flower's ovule as they forage for food
Article
By Beatrix Farrand • July 1, 2021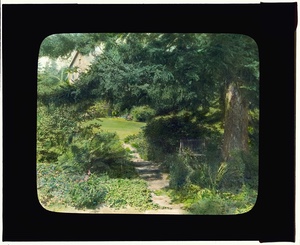 Excepted from the Reef Point Gardens Bulletin, Vol. 1, No. 3, September, 1948
Issue 1: July 2021
Article
By Lauren Oakes • July 1, 2021
Article
By Lewis Ziska • July 1, 2021
Article
By Gabriel Popkin • July 1, 2021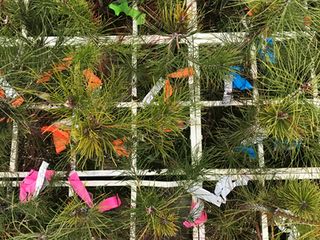 In the past, forest restoration could be informed by what once was. Now we have to make hard decisions about what we're working toward.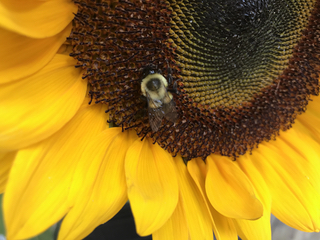 A large majority of people, even in the United States, recognize climate change as real, but the percent who are actively changing their lifestyle, aggressively fighting to prevent climate change is much smaller. Why?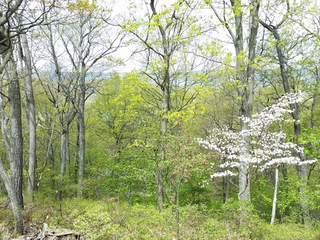 This 95-acre woods in south-central Pennsylvania's ridge-and-valley country is a hunting and hiking refuge co-owned by eight families. As much as he loves it, Leiby knows it could be even better.
Article
By Zachary Adams • July 1, 2021
Interview
By Gayil Nalls • July 1, 2021
Article
By Gayil Nalls and the WS/C Advisory Board • July 1, 2021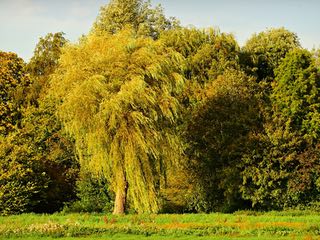 Learning is rapid and reliable when rewards immediately follow the action and slow and even non-existent when rewards are substantially delayed in time.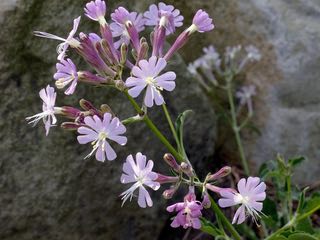 Dr. Rhian Guillem of the Gibraltar Botanic Gardens discusses the Gibraltar Campion, Silene tomentosa.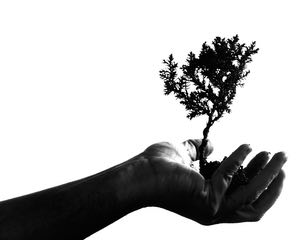 I asked WSC's knowledgeable Board of Advisors who have diverse expertise and perspectives to name one thing they think we all can do to make a difference. This is what they said.