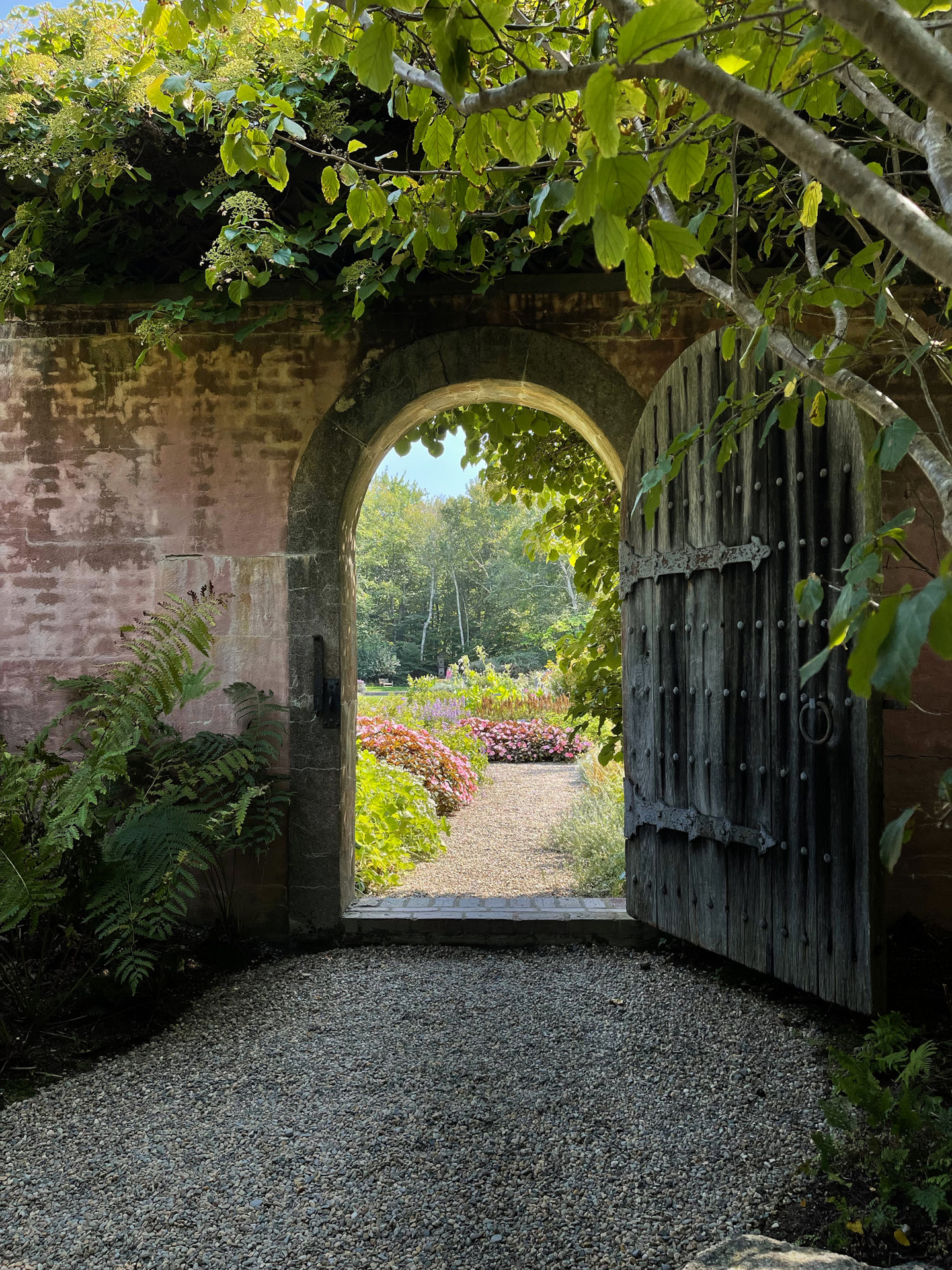 Beatrix Farrand: The Abby Aldrich Rockefeller Garden
By Gayil Nalls
Famed landscape designer Beatrix Farrand (1872-1959) designed over 100 gardens including one at Woodrow Wilson's White House and the grounds of Dunbarton Oaks in Washington, DC. Her trademark aesthetic was to mix formal architectural form with informal botany, giving the impression that the plant specimens grew wild there. She often foraged for native plants saying, 'The essence of the enjoyment of a garden is that things should look as though they like to grow in it.'
The Abby Aldrich Rockefeller Garden, created between 1926-1930 and located in Seal Harbor, on Mount Desert Island, Maine, with its well-preserved historic character, is viewed as one of the best living examples of her work. The garden was created to accompany the former home of Abby and John D. Rockefeller Jr., and showcase their collection of Asian sculptures from Japan, China, and Korea. Although the home itself was removed in 1963, the home's terrace with expansive views, the unique moss-carpeted woods, and the inspired garden, remain as the Land and Garden Preserve.
A master of what I'll call placefullness, there is much for creative gardeners to take inspiration from, both within and around the walls of this garden. The portals themselves are statements that create feelings of rhythmic movement between fragrance and sounds, cultivation and wildness, East and West, and the transformational potential of plants and nature as sanctuary.
This extraordinary, welcoming and joyful, sensory-filled garden was designed to be at peak floral bloom in August, and these photographs were taken in early September. Evident in the beauty of the thriving colorful perennials, is the fact that Beatrix Farrand felt that 'in setting a garden we are painting a picture.'
Gayil Nalls, Ph.D. is the creator of World Sensorium and founder of the World Sensorium/Conservancy.
If you would like to know about the genius of Beatrix Farrand's garden design read these two articles by Liz Macklin in Plantings:
Rediscovering Dumbarton Oaks and one of America's First Landscape Architects