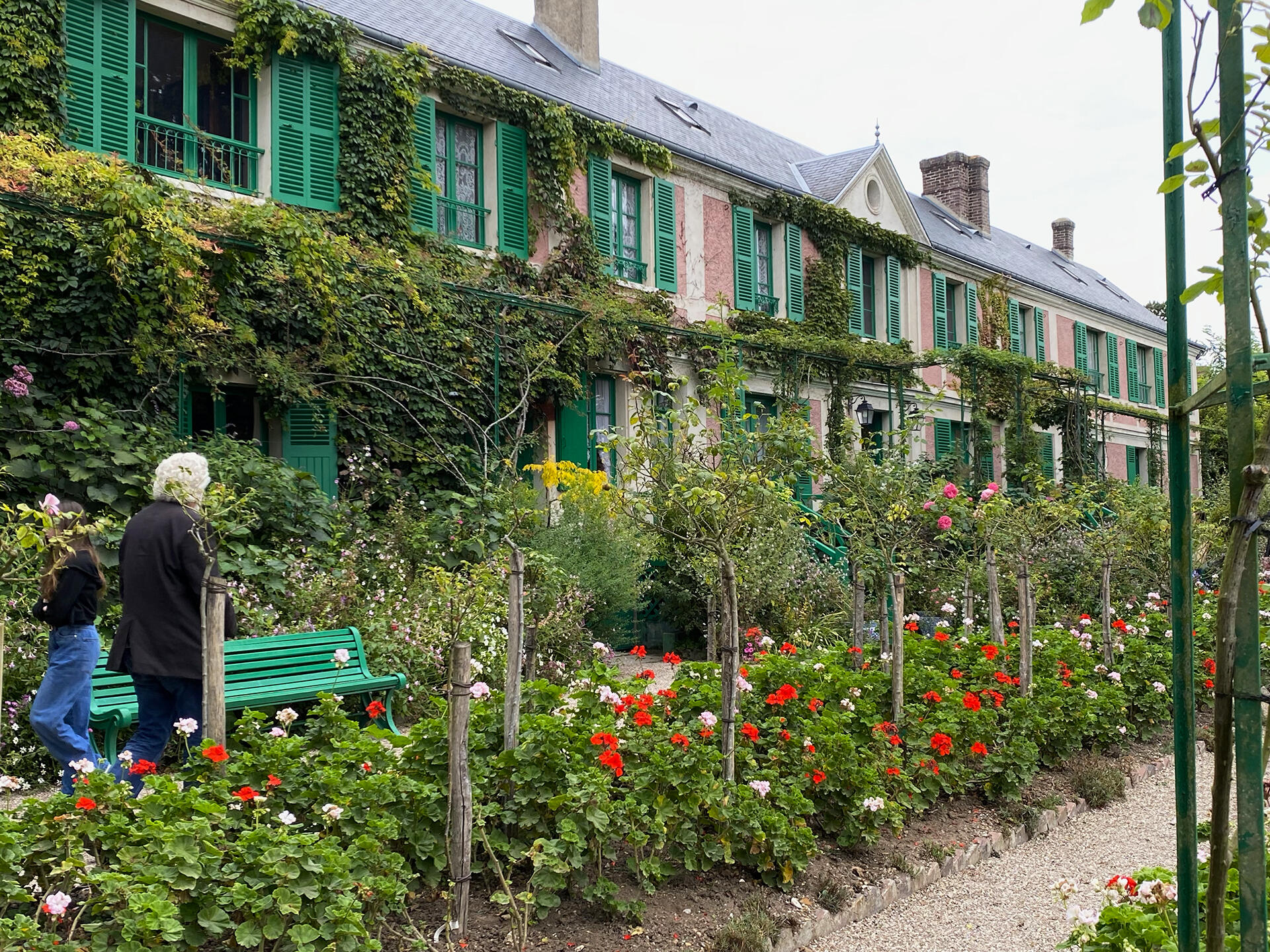 Monet's Garden in Giverny
By Gayil Nalls
Sign up for our monthly newsletter!
Artists' gardens are a living expression of their creativity and one of the most famous is forty miles northeast of Paris in the village of Giverny. It is the impressionist painter Claude Monet's house and garden where the artist lived from 1883 to 1926. There, among the poplars and willows that thrive throughout the Normandy landscape near where the Epte river empties into the Seine, the artist indulged his horticultural passions and created his most famous paintings. A prolific artist and master colorist, Monet called color his " daylong obsession, joy, and torment" as he worked to convey the visual effects of light in tones and forms. The sale of his art supported the creation of his beautiful two-part immersive garden that further inspired the palette and his paintings. The flower garden in front of the house is a riotous abundance of floral plantings including hundreds of thousands of bulbs, perennials and annuals. The Japanese inspired water garden constructed across the street (portrayed in the lower 2nd carousel) included many lilies and other exotic water plants and the famed footbridge with its trellis of wisteria.
The garden paradise he designed incorporated many elements including scents from plants such as rare iris and peony. The garden required the maintenance of half-a-dozen full-time gardeners and Monet devoted hours to reading horticultural articles, locating rare plant species and trading bulbs and seeds.
During his years at Giverny, Monet painted the sensations of nature in varying vibrations of light and weather, during sunrises and sunsets. He always thought of himself as an impressionist and most often worked outdoors calling nature his studio. Over time, his compositions slowly became free and lyrical. His interest turned to painting plant reflections in his pond's water and areas in his canvases opened up into broad brushstrokes of emotive color that blurred towards abstraction enveloping viewers in psychological plantscapes.
As the artworks of French Impressionism spread to inspire American Impressionism it also inspired the Garden Movement in America (1887-1920). American artists who traveled to Europe to study its art were also deeply inspired by its stunning gardens. They returned devoted to both painting outside immersed in nature and to planting and tending gardens. A distinctive floral aesthetic came to define the era, evident in work of artists such as William Merritt Chase, Childe Hassam, John H. Twachtman, Mary Cassatt and many others. Nature as subject matter even characterized the different mediums of Louis Comfort Tiffany. As gardens became the laboratory for American artists studying color and light, American Impressionism came into full bloom.
Monet, like many artists, found that the unique way the elements of nature, solid, liquid and gaseous came together to striking effect, worth a lifetime of mediative observation.
Gayil Nalls, Ph.D. is the creator of World Sensorium and founder of the World Sensorium/Conservancy.
Quote Source: Claude Monet: Les Nymphéas (1926) by Georges Clemenceau, Chapter 2.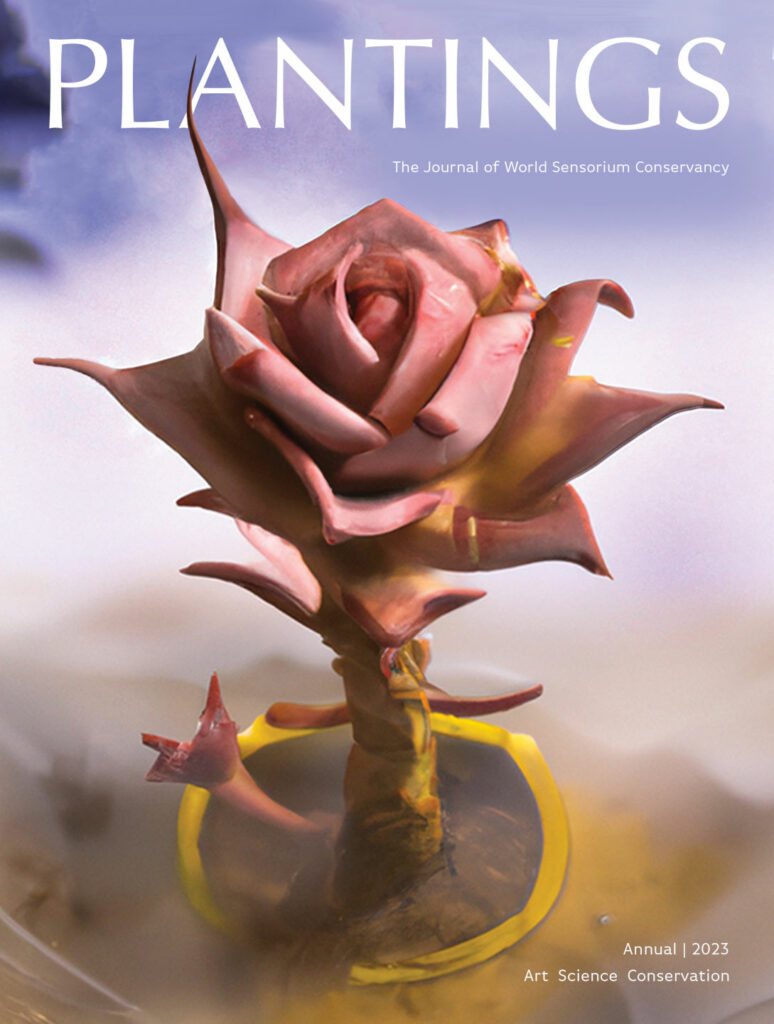 Plantings Print Annual 2023
Have you been looking forward to the 2023 Plantings print annual?
What do you like best about Plantings, the ideas and substance of the articles, the inspiring interviews, the beautiful photography, the creative charge to live sustainably? It's all available again in print for purchase in our store. The 2023 Plantings will available for shipping in April. Purchases in March are a special price of $20.00, after that it will be $22.00 shipped domestic.