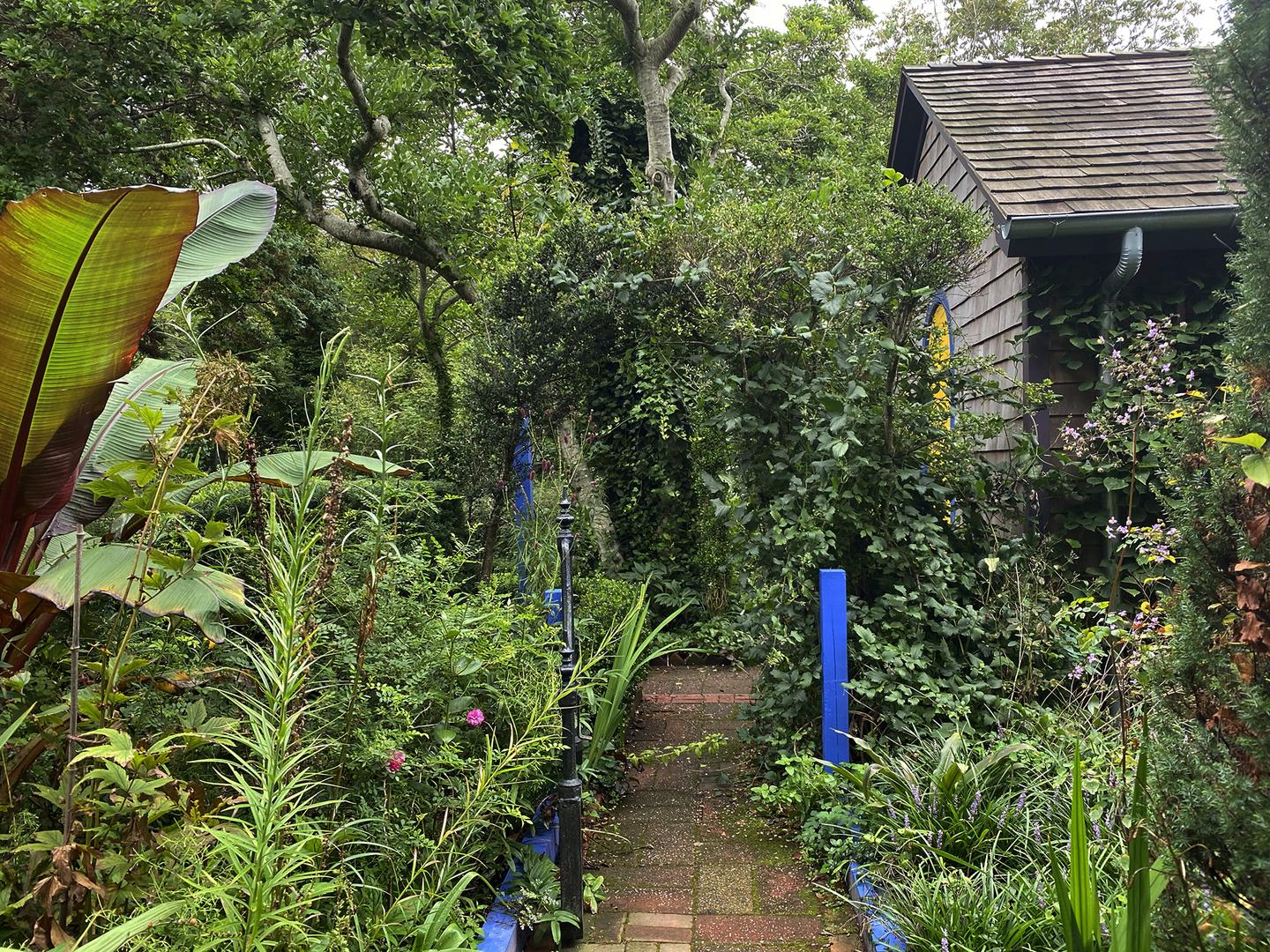 Robert Dash's Madoo
By Gayil Nalls
Sign up for our monthly newsletter!
It began in 1967 when American artist Robert Dash (1931-2013), bought a small field with an old barn and named it Madoo, meaning 'My Dove' in an old Scottish dialect. The feral field, not far from the Atlantic Ocean, that had once been the farmland of Indians and colonists, was to become a garden conservancy that the New York Times would describe as "Robert Dash's ever changing masterpiece."
Drawn to Sagaponack by the light and the soil, observing nature, painting, gardening and writing became his life-long obsession. The internationally acclaimed artist had been a careful observer of nature from childhood, and continued to learn from the natural world throughout his lifetime. His bucolic landscape paintings and prints had impressionist concerns for nature's light and texture expressed in part by his unique color palette. Later, he shared interests with the community of abstract expressionist painters of the East End, inspired by the bold shapes, mass and patterns in his abstracted landscapes.
He believed in taking things slow and created the garden over years, step by step, intuiting each area as he went, expanding the garden from around the summer house and studio to the borders of the property, planting vegetables among the flowers and using culinary and medicinal herbs as borders and edging. Understanding what made a healthy ecosystem, and very knowledgeable about plants, the garden is completely organic, and he devoted considerable time to finding disease and salt-resistant native plants. An insightful teacher, he shared what he learned from his explorations of nature's beauty and complexity, asking people to look deeply at nature.
Bob Dash reminded us that green was the most important color of a garden, writing in Notes from Madoo, "I take green to be not only the predominant color of a flourishing garden but the emblem of its aspiration, the barometer of its health, the very mirror of its finish. Green is the basic architecture clothed, which then becomes its ever-changing form." Yet, he used color to great effect throughout the garden, including with architectural elements that are painted in bright colors, appealing to the visitor's curiosity in order create a path of flow. A jewel of a garden, only 1.9 acres, it remains a wonderful inspiration for what can be done with a small area of land and has been visited by many famous artists, including Georgia O'Keefe, and many artists, writers and poets of the of the East End and New York were regulars.
Dash grew and studied food plants and he looked for answers to crop loss from climate change in the methods of regenerative agriculture and permaculture. He inspired and educated people with his written environmental storytelling and through his surprising and illuminating paintings and prints of nature. The garden is often called his greatest work, and in the end, at his request, his ashes were scattered over his favorite roses and clematis there.
Gayil Nalls, Ph.D. is the creator of World Sensorium and founder of the World Sensorium/Conservancy.
Dash, Robert. Notes from Madoo: Making a Garden in the Hamptons, Houghton Mifflin Company, Boston, New York, 2000
Madoo was selected as one of 22 Secret Gardens in North America, and is open to the public by advance appointment on Fridays and Saturdays.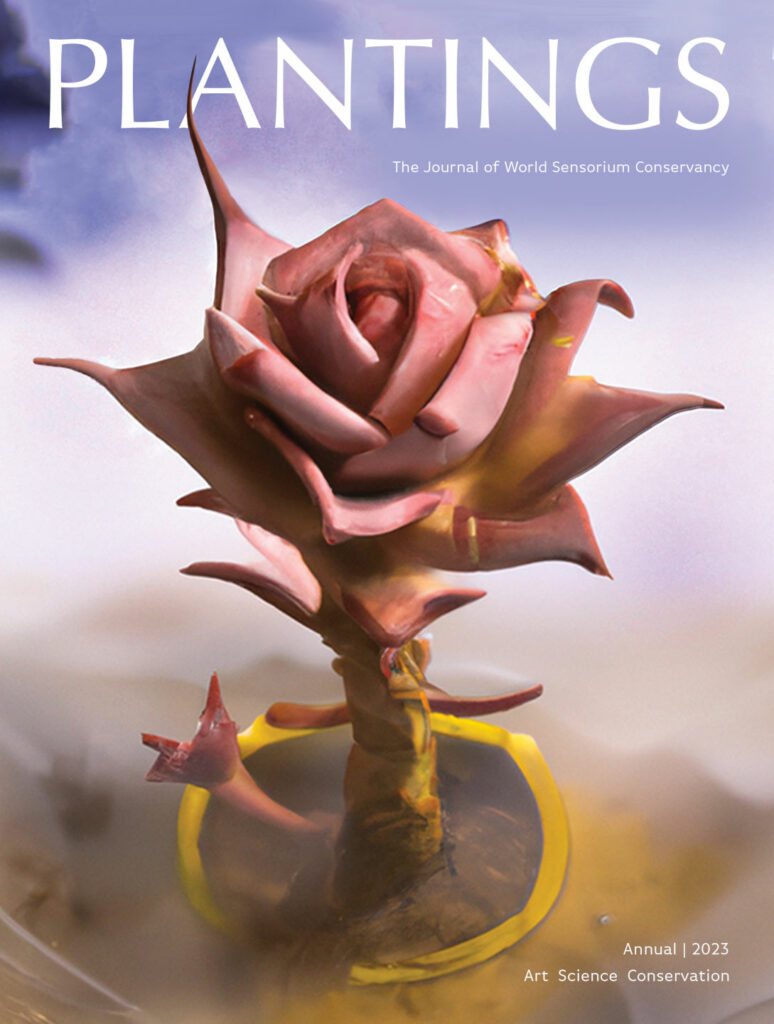 Plantings Print Annual 2023
Have you been looking forward to the 2023 Plantings print annual?
What do you like best about Plantings, the ideas and substance of the articles, the inspiring interviews, the beautiful photography, the creative charge to live sustainably? It's all available again in print for purchase in our store. The 2023 Plantings will available for shipping in April. Purchases in March are a special price of $20.00, after that it will be $22.00 shipped domestic.