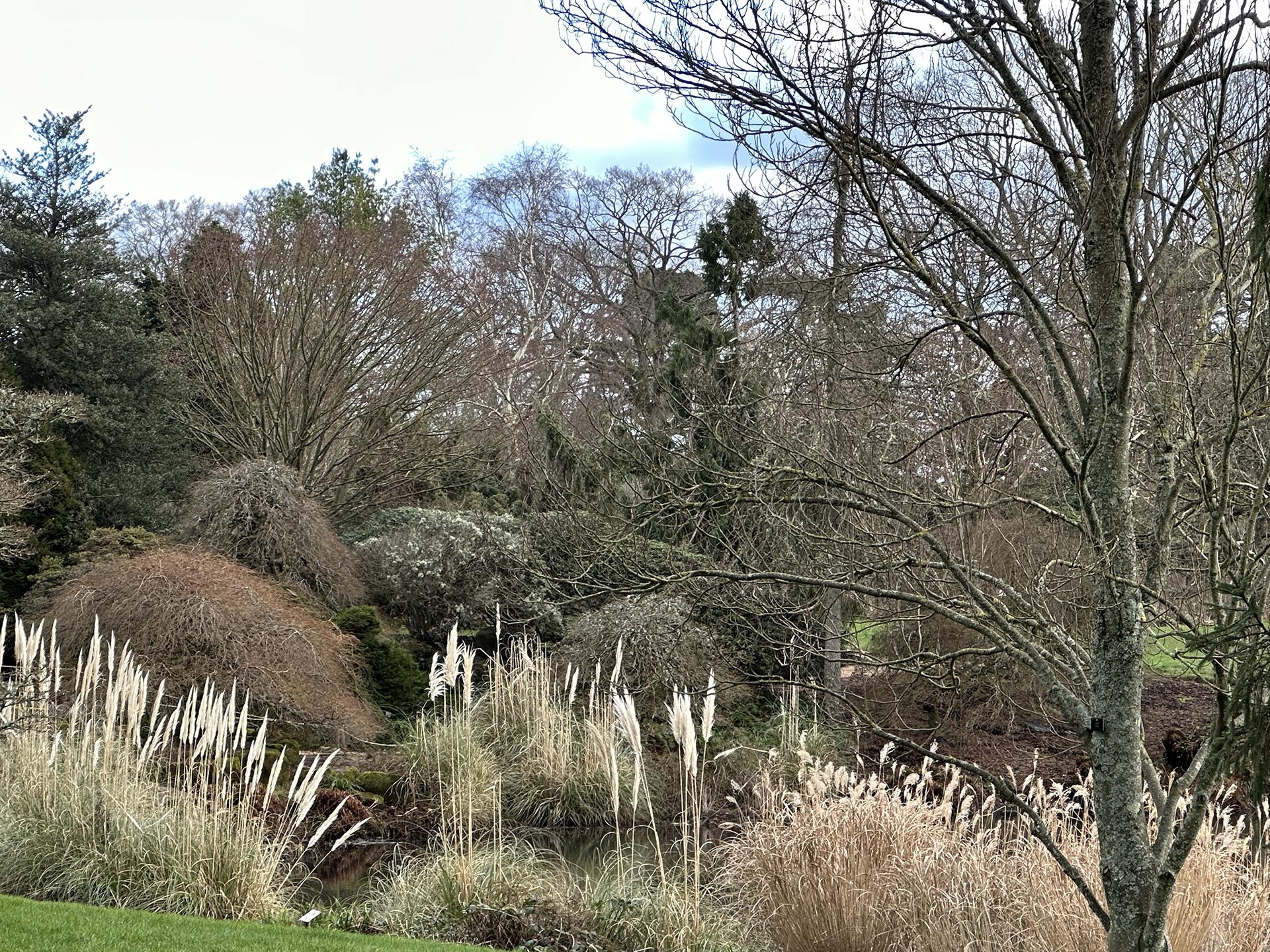 The Winter Garden at Wakehurst Place in West Sussex, England
By Gayil Nalls
Sign up for our monthly newsletter!
It's not a surprise that winter months draw one inward and can seem as long as the days are short. However, this may be a bit wrong-headed. The human mind is part of nature and aesthetic experiences are part of our relatedness to it—no matter the season. Walking into the dynamics of a winter garden can offer a fresh, inspiring, and transformative pleasure. It is not environmental sublimation, but a natural cultural experience. Plants in winter offer a fascinating, restorative experience and provide an awareness of the richness hidden within them. The visually pleasing structural, textural, and chromatic relationships, are thought-provoking and powerful, reminding us of the gifts of living in the real world..
Walking through the Winter Garden at Wakehurst, the beautiful soft-white bark of the Himalayan silver birch trees (Betula utilis var. jacquemontianii) anchor plant compositions of color and texture such as the flame-colored stems of Cornus Elegantissima and Tibetan cherry (Prunus serrula tibetica).
Spontaneous and unexpected encounters with beautiful and meaningful natural scents in winter is a particular pleasure. As the aromatic molecules enter the bloodstream, the perfumes of witch hazel (Hamamelis), the sweet vanilla-gardenia-like scent of the winter-flowering scrub Sarcococca confuse, in company with evergreen conifers, trigger inner narratives, and influence a dimension of wellbeing, leaving a mark on the psyche that cannot be forgotten or removed. The aromatic presence of winter-flowering camelias such Camellia lutchuensis add to the fragrance experience and the feelings of relaxation.
Wakehurst, is comprised of a 16th century Tudor mansion (under restoration) with 500 acres of garden, forest and wetland. In 1965, Royal Botanic Garden, Kew, leased the land from the National Trust and made it the home of the Millennium Seed Bank project. In 2006, Kenneth Branagh filmed much of As You Like It, based on Shakespeare's play, at Wakehurst.
Gayil Nalls, Ph.D. is the creator of World Sensorium and founder of the World Sensorium/Conservancy.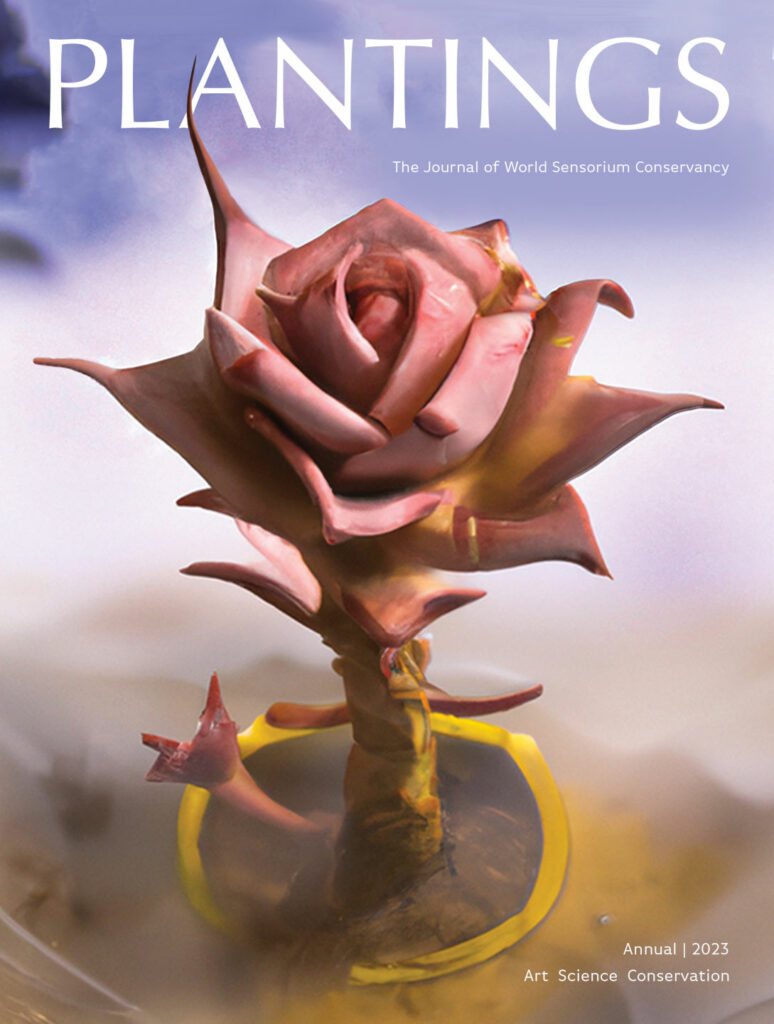 Plantings Print Annual 2023
Have you been looking forward to the 2023 Plantings print annual?
What do you like best about Plantings, the ideas and substance of the articles, the inspiring interviews, the beautiful photography, the creative charge to live sustainably? It's all available again in print for purchase in our store. The 2023 Plantings will available for shipping in April. Purchases in March are a special price of $20.00, after that it will be $22.00 shipped domestic.