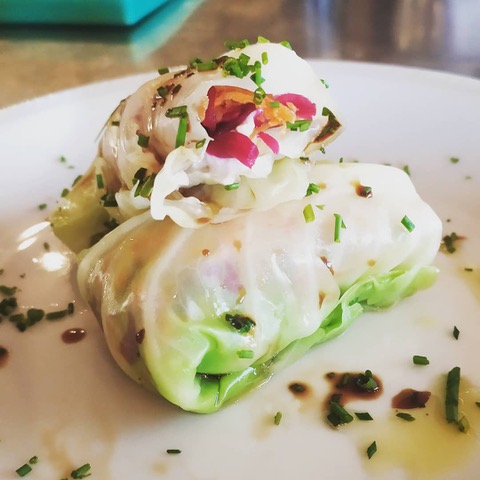 Eat More Plants: Recipes
Cabbage Roll with Cannellini Bean Hummus
By Sabina Cobbe
Sign up for our monthly newsletter!
Ingredients
Green cabbage
3 carrots
1 daikon
Extra virgin olive oil, salt, pepper, and lemon juice
Sesame seeds
Chives
For the hummus
1 and 1/2 cups of cooked cannellini beans
1/2 cup of tahini
A spoonful of capers
Salt, garlic powder, and pepper
The juice of half a lemon
A spoonful of Shiro miso
Preparation
Wash six large cabbage leaves, blanch them in boiling salted water for one minute and let them drain/dry on a clean cloth.
Grate the carrots and daikon. Mix the grated vegetables with a pinch of salt, pepper, a little lemon juice and a drizzle of extra virgin olive oil.
Prepare the hummus by blending the beans, tahini, capers, garlic powder, lemon juice, shiro miso, salt and pepper.
Turn the cabbage leaves facing up, place the grated vegetables on the leaves, add the hummus, roll up the leaf from the bottom, and then fold the sides down.
Season with a drizzle of olive oil, sesame seeds and chives.
Sabina Cobbe is passionate about natural cooking. She trained in macrobiotics at the "Joy of Living" school in Lucca and studied at the "Lumen Natural Cooking" school in Piacenza, Italy.
She works at the Remo restaurant in Vicenza, and shares her love of vegetarian cooking with the chefs. Her motto is "Cooking with love provides food for the soul". You can follow Sabina on Instagram @cibo_vitale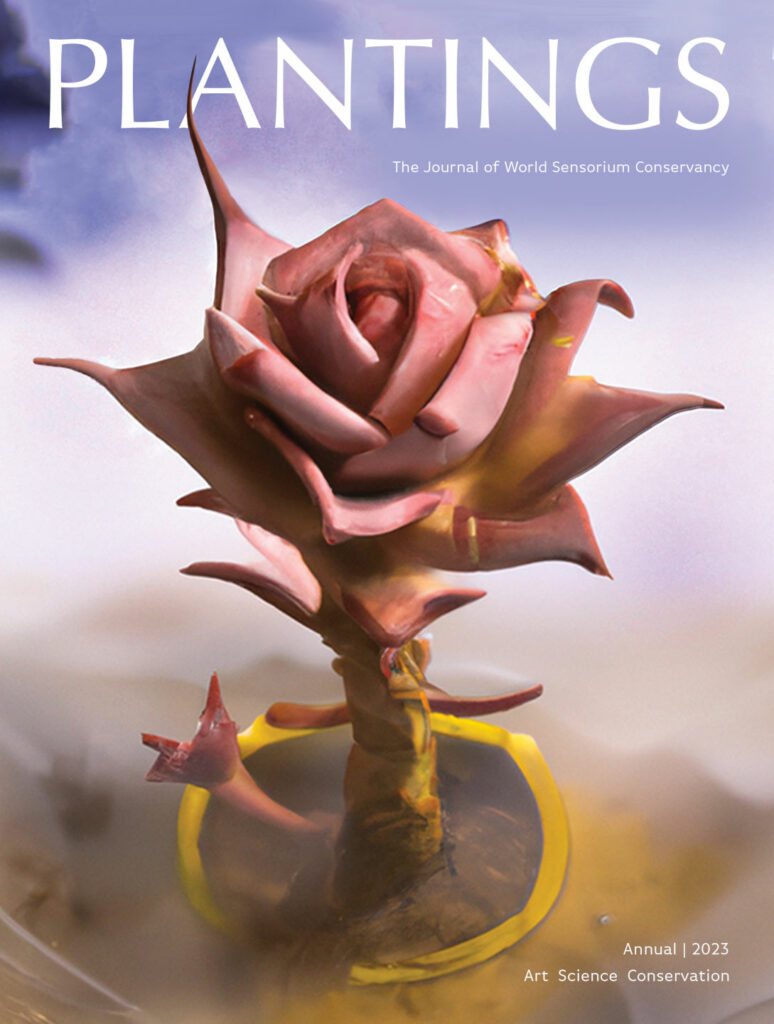 Plantings Print Annual 2023
Have you been looking forward to the 2023 Plantings print annual?
What do you like best about Plantings, the ideas and substance of the articles, the inspiring interviews, the beautiful photography, the creative charge to live sustainably? It's all available again in print for purchase in our store. The 2023 Plantings will available for shipping in April. Purchases in March are a special price of $20.00, after that it will be $22.00 shipped domestic.