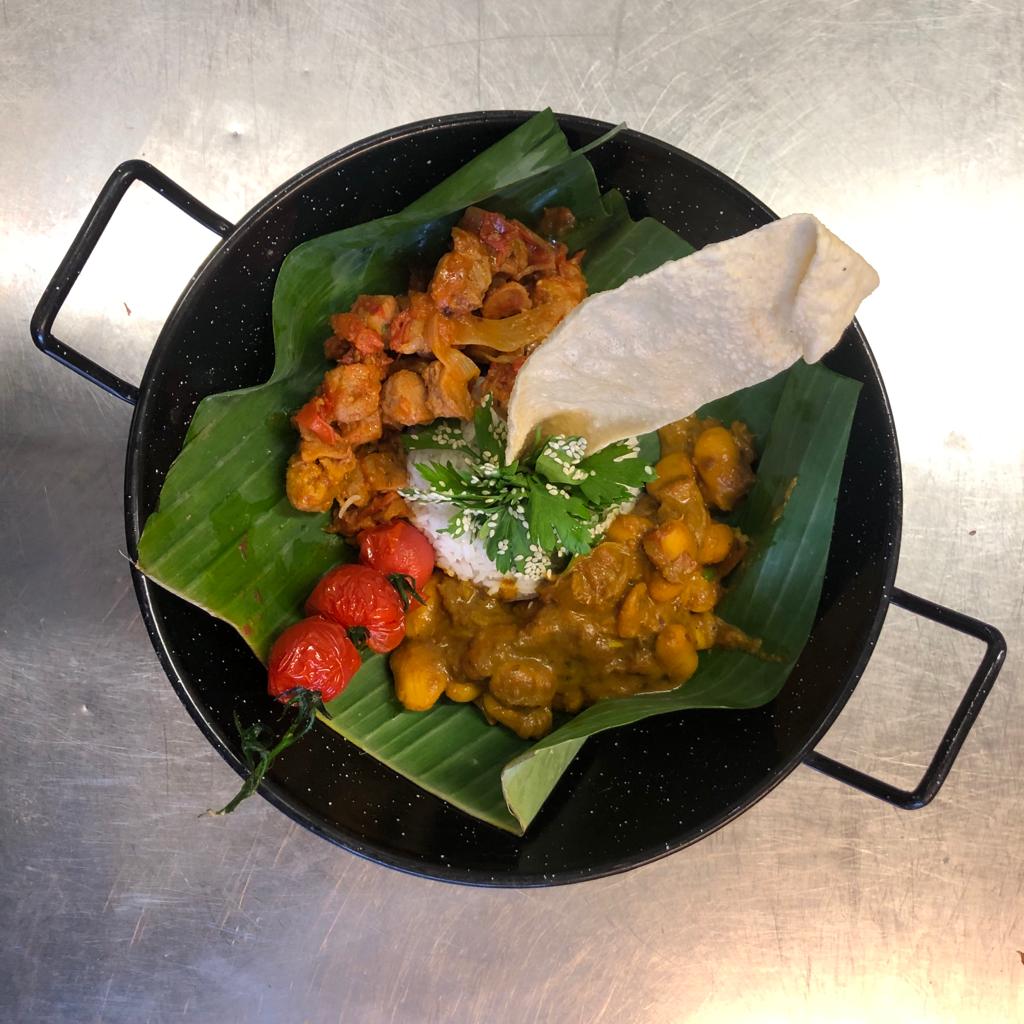 Eat More Plants: Recipes
Lima Bean Curry
By Chef Siva Perumal
Sign up for our monthly newsletter!
Ingredients
2 cups of dried Lima beans
2 tomatoes chopped
1 onion finely chopped
1 teaspoon of garlic powder
1 teaspoon of ginger powder
4 tablespoons of Massala curry
Fresh coriander chopped
– 2 tablespoons of olive oil
Salt
Pepper
Recipe
Step 1
Soak the lima beans in water over night.
Step 2
Cook the lima beans in boiling water for 40 minutes until tender.
Step 3
In a frying pan, cook the onions in olive oil on a medium flame.
Step 4
Add the tomatoes, garlic, and ginger, and cook for a few minutes.
Step 5
Add the curry, the lima beans, and a cup of water.
Step 6
Salt and pepper to taste.
Step 7
Let simmer for 20 minutes. Add more water if necessary to keep it humid.
Step 8
Serve with fresh coriander.
To serve
Served here with fresh coriander, rice, and pappadum.
Chef Siva Perumal was born and raised in Mauritius, a tiny island of great natural beauty in the middle of the Indian Ocean. He is now the chef of the restaurant, La Maison des Anciens de l'ULB, the alumni clubhouse of Université Libre de Bruxelles, where he specializes in traditional Mauritian-inspired vegetarian recipes. Mauritius cuisine has a rich culinary history that uniquely brings together combinations of tastes and flavors from its French, African, Malagasy, English, Indian, Tamil Telegu, Muslim, and Chinese gastronomic heritage.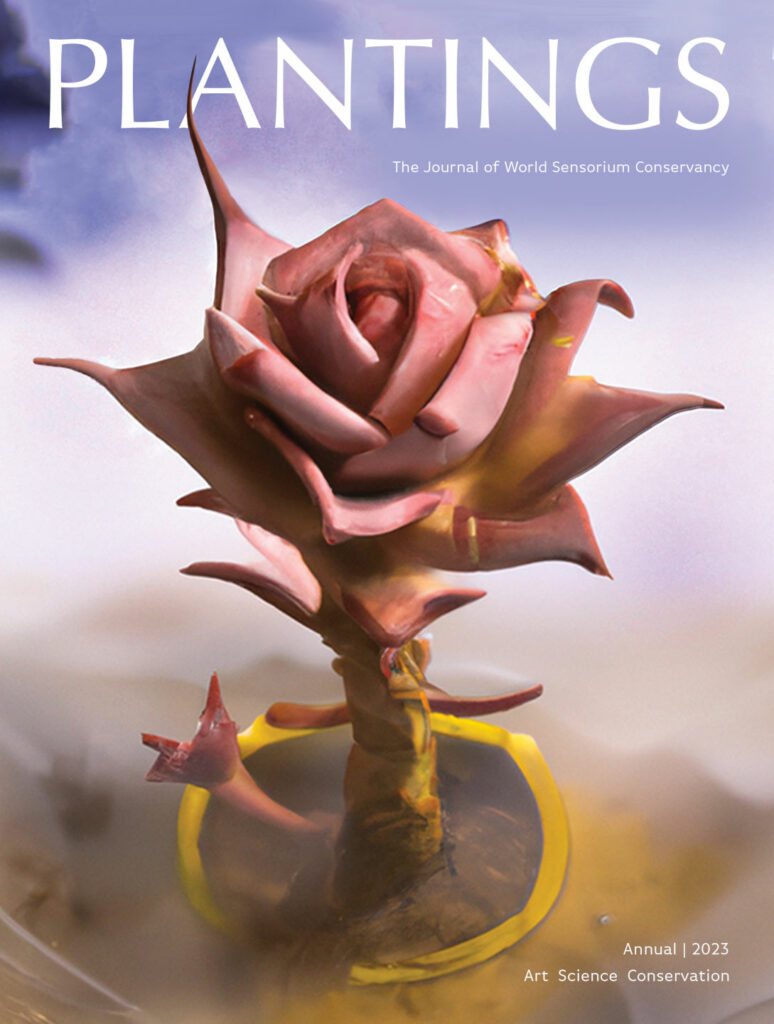 Plantings Print Annual 2023
Have you been looking forward to the 2023 Plantings print annual?
What do you like best about Plantings, the ideas and substance of the articles, the inspiring interviews, the beautiful photography, the creative charge to live sustainably? It's all available again in print for purchase in our store. The 2023 Plantings will available for shipping in April. Purchases in March are a special price of $20.00, after that it will be $22.00 shipped domestic.