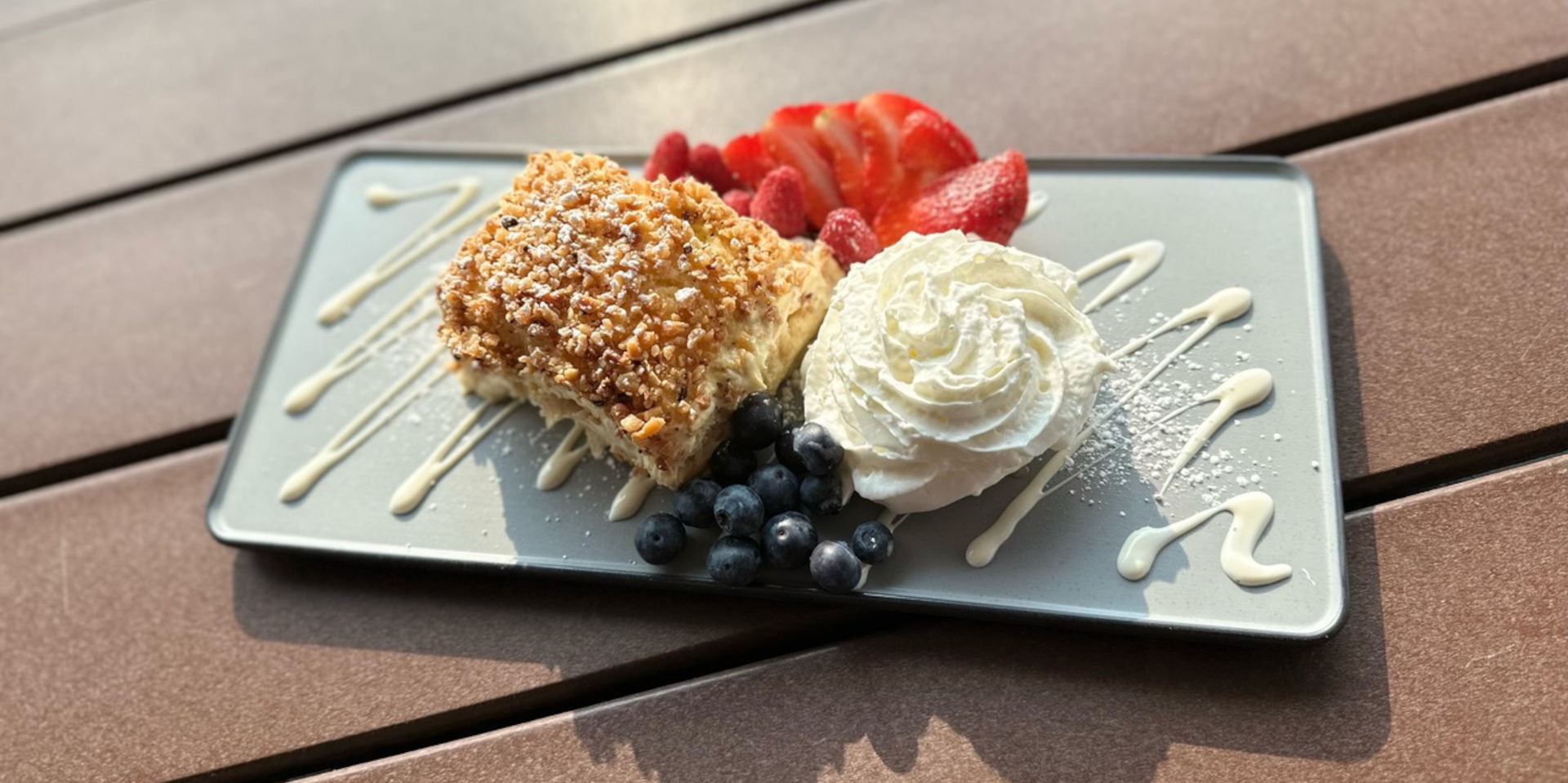 Eat More Plants: Recipes
Toasted Almond Cream Cake
Edgewater Restaurant
Sign up for our monthly newsletter!
A favorite desert of their patrons for years, you can now enjoy Edgewater's moist and fluffy Italian Toasted Almond Cream Cake homemade and paired with whipped cream and fresh fruit! Impress your family and guests this summer with this delicious delight.
Ingredients
10 egg yolks or 5/8 pasteurized egg yolk
1.5 cups sugar
3 cups heavy cream
2 teaspoon almond extract
3 pounds mascaropne
1 cup almond tea
Add 2 tbsp of almond extract to tea
1/2 cup amaretto
1/4 cup coconut liquor
21 oz. Lady fingers
Crushed biscotti (4)
1/4 cup crushed toasted almonds
2 tbsp brown sugar
Preparation
Whisk egg yolks & sugar.
Combine tea, liquor & extract. Add 2oz of tea mixture to yolks.
Mix in mascarpone.
Beat 3 cups heavy cream & 2 tsp extract till stiff peaks
form.
Fold in both mascarpone & whipped cream mixtures.
Soak each side of lady fingers in tea mixture.
Now make two layers of each soaked lady fingers &
mascarpone. The first layer should just have a skim
coat of cream. Sprinkle top with crushed almonds &
biscotti.
Refrigerate overnight.
Edgewater Restaurant is about great food and beautiful views. Located east of the Shinnecock Canal in the village of Hampton Bays, The Italian restaurant is vegetarian and vegan friendly. https://www.edgewaterrestaurant.com/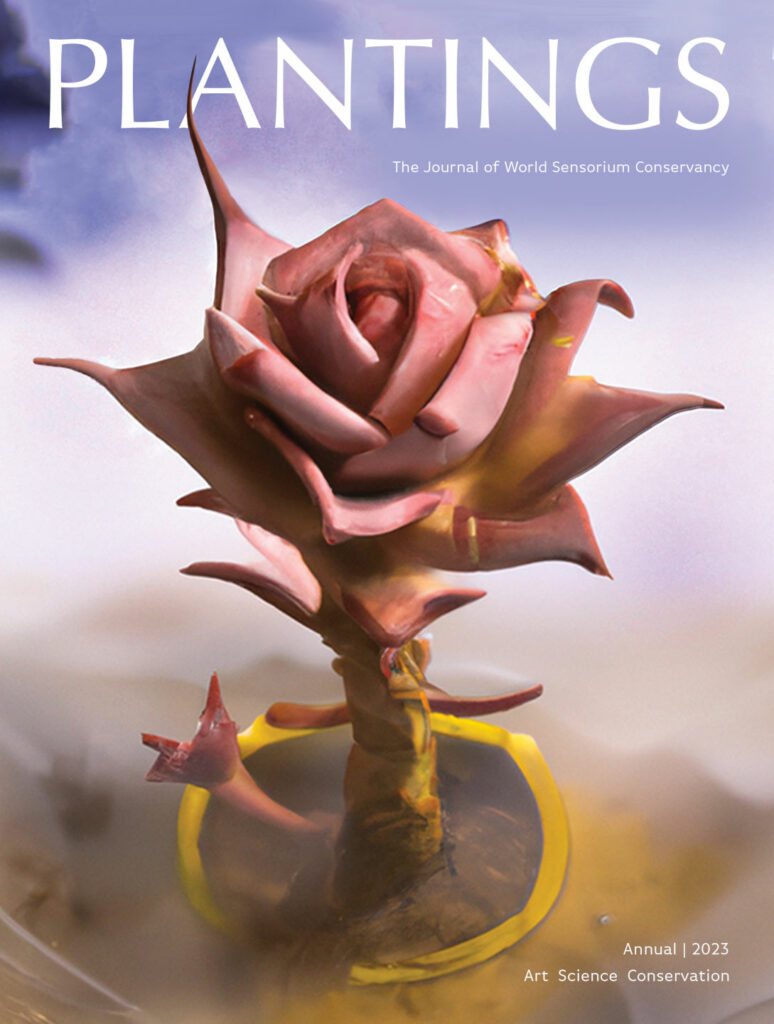 Plantings Print Annual 2023
Have you been looking forward to the 2023 Plantings print annual?
What do you like best about Plantings, the ideas and substance of the articles, the inspiring interviews, the beautiful photography, the creative charge to live sustainably? It's all available again in print for purchase in our store. The 2023 Plantings will available for shipping in April. Purchases in March are a special price of $20.00, after that it will be $22.00 shipped domestic.