Two Poems
By Judith McConnell Steele
Sign up for our monthly newsletter!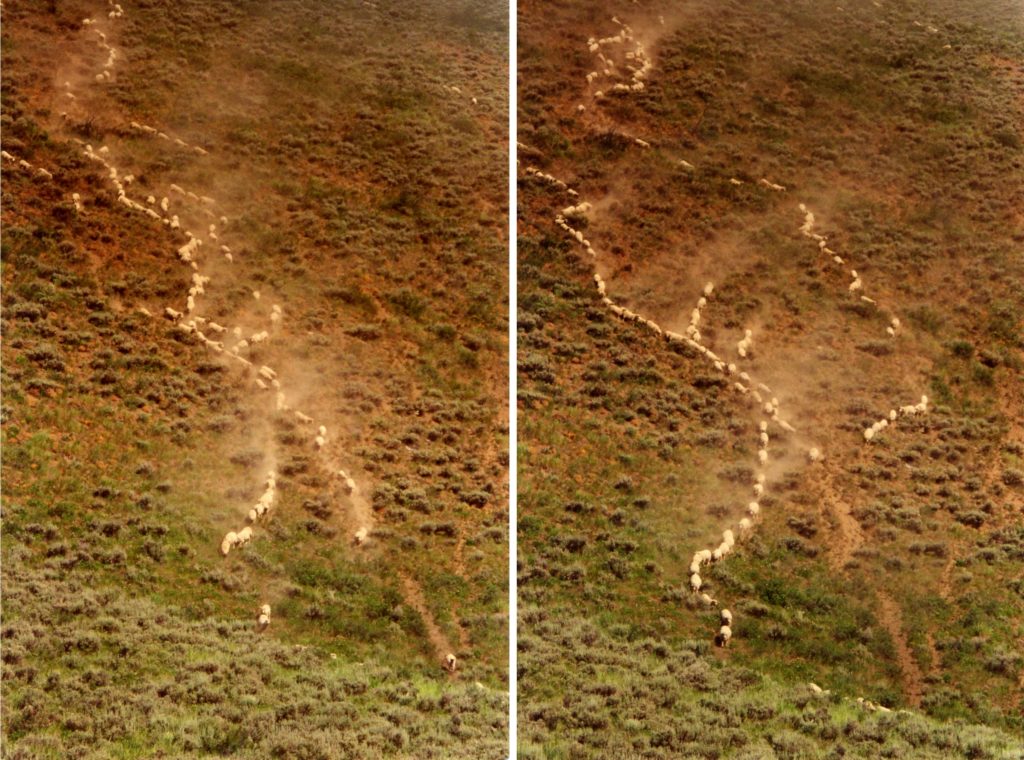 Photo Gayil Nalls
There were places with no names
back then, my mother says.
In the fading photo, she sits
in mountain meadow, wild
flowers spreading
beyond boundaries of the mind.
I stand hip-deep beside her, two-year-old in headstrong blooms.
We are living in a summer
trailer high in forgotten
country. My missionary father walks out
daily, finds hidden people, brings
them a name for comfort. They give him meals and stories
of Sweetwater Creek, Bitter
Creek, Glory Pass, Massacre Ridge.
Of trappers, miners, gamblers, thieves who scattered trails and names like scree transfiguring the land,
baptizing all
with their own heedless moments. Families followed in windblown caravans, reciting
placenames like holy beads, incantations against the last step off a wordless edge.
My mother strays
from their trampled paths,
carries me to nameless river shores. Bathes me in clear water.
Bids me lie
among the voiceless flowers.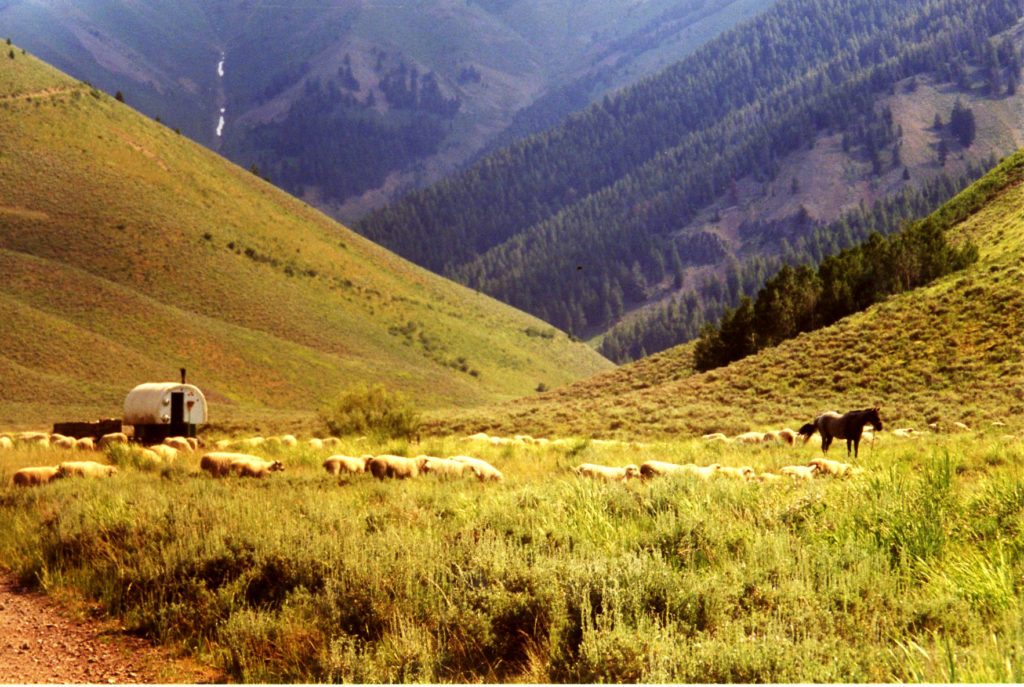 Photo Gayil Nalls
Come with Me to Tasmania, She Said.
I wandered through her blue- eyed voice, into fields of dust, furrows ripe with swollen roots. Saw us drop to our knees,
push with stubby hands
our own fat bulbs – garlic, onion, tulip – into the earth soft as the first round loaf of bread.
Knew I would eat this field come spring. Knew we
would heat a kettle of deep water from the stone-slick
well and make a stew of licorice and lily, parsnip, carrot, possum,
black jay, parrot. Stir and eat, eat some more.
We'd pick our teeth with bones from severed wings, sucked white between our lips. Peel
off our layered skirts, throw
them in the greasy pot, rouse
all round with blackened
sticks carved from beech and fragrant myrtle wood.
Boil our skirts until they gleamed dark purple, sweet shallot
green, sinew red and brown. Wrap them wet around us, tattoo stories on our skin,
dance and dance by hot moonlight.
"Come," she said. "With me." And I said, "Yes."
And I said, "No." And I said, "Yes.
Judith McConnell Steele is a founding member of the Log Cabin Literary Center in Boise, Idaho and a member of the Academy of American Poets.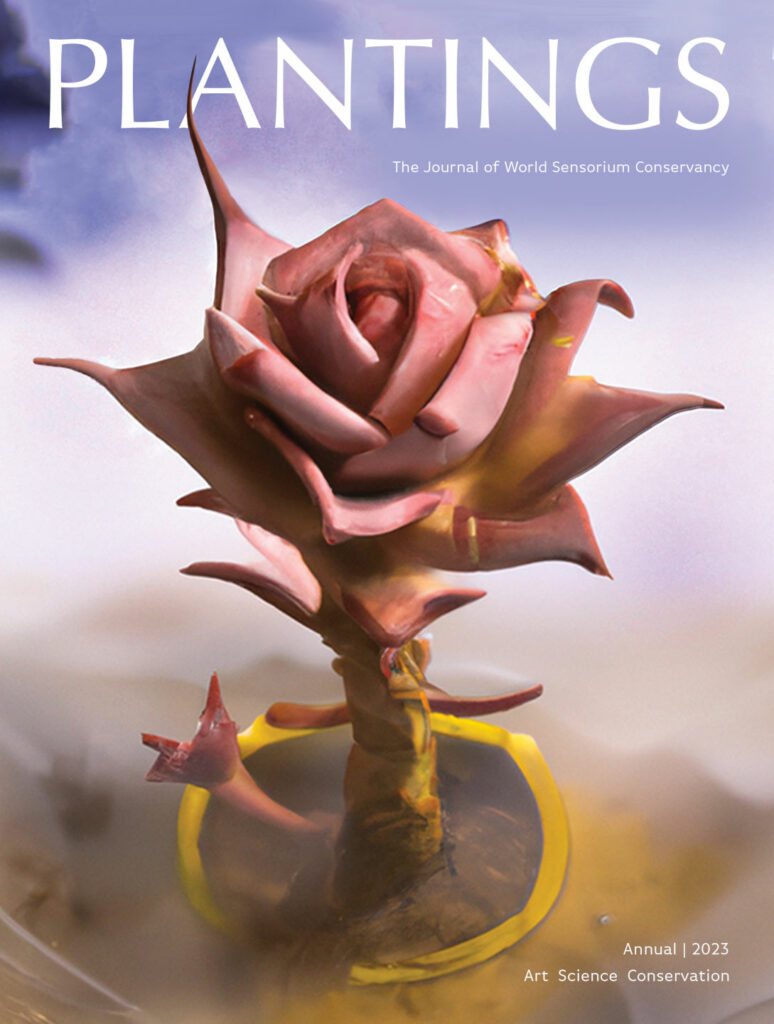 Plantings Print Annual 2023
Have you been looking forward to the 2023 Plantings print annual?
What do you like best about Plantings, the ideas and substance of the articles, the inspiring interviews, the beautiful photography, the creative charge to live sustainably? It's all available again in print for purchase in our store. The 2023 Plantings will available for shipping in April. Purchases in March are a special price of $20.00, after that it will be $22.00 shipped domestic.