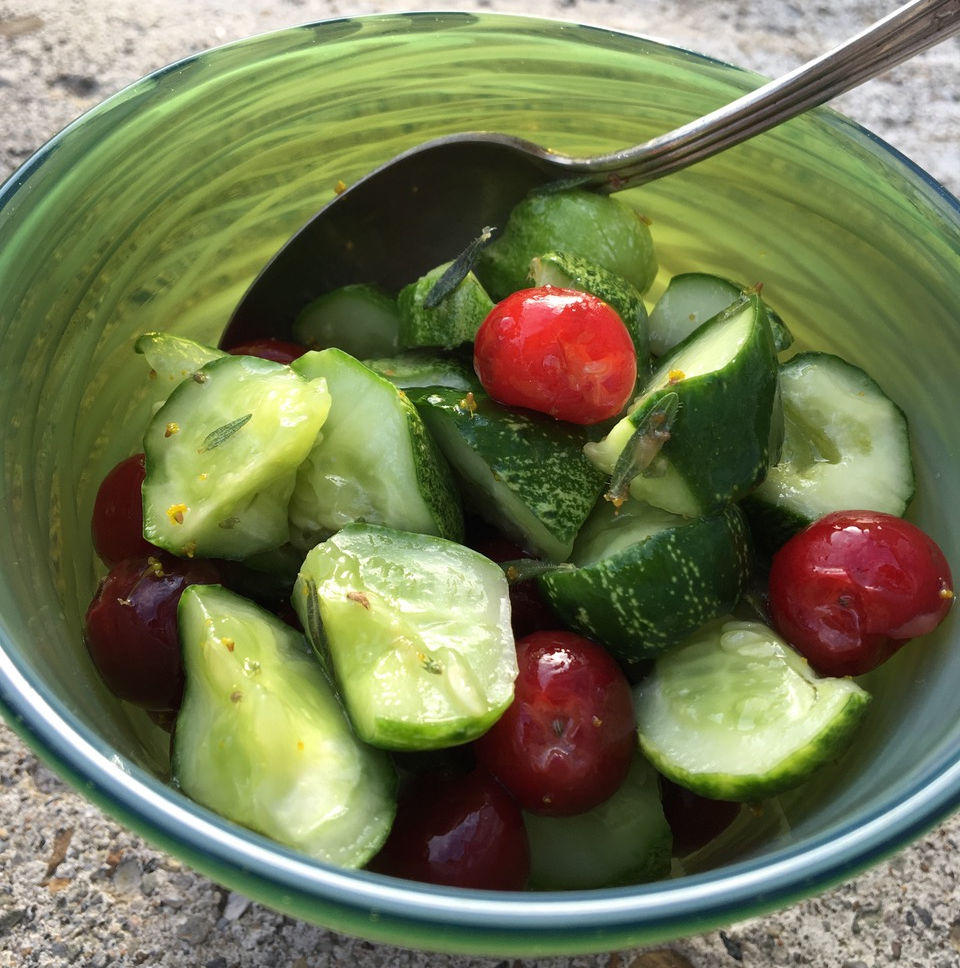 Eat More Plants: Recipes
Cucumber and Sour Cherry Salad
By Deirdre Fraser
Sign up for our monthly newsletter!
This is a recipe I make and eat out in the garden on a sunny days. It's cool and refreshing.
2 cups fresh sour cherries
2 medium sized garden cucumbers, or 1 English cucumber
Salad oil of your choice, olive oil or something local if you can find it, about 2 tablespoons.
Approx. 1 tb apple cider vinegar, or to taste.
Salt
Drizzle of honey, about 1 tablespoon
Rose petal thyme- this is a thyme variety with a rosy floral note, substitute regular fresh thyme
Fennel pollen- a good substitute could be fennel fronds.
Slice down center of cucumbers and deseed or peel if necessary. Using a knife, break into smaller, uneven pieces. Pit and add sour cherries. Dress the salad with oil, salt, vinegar, and honey to taste. Pick about 1 tsp of thyme leaves, add these with 1/2 tsp of fennel pollen or fennel fronds if using. Let marinate about 20 minutes before eating.
Be sure to read our interview: Deirdre Fraser: The Plant Wizard of Pearl Morissette, also in this issue.
Deidre Fraser is known as the Plant Wizard. She is a gardener and forager for Pearl Morissette, a restaurant with an inspired menu at one of Canada's finest winery estates, located in Niagara, Ontario.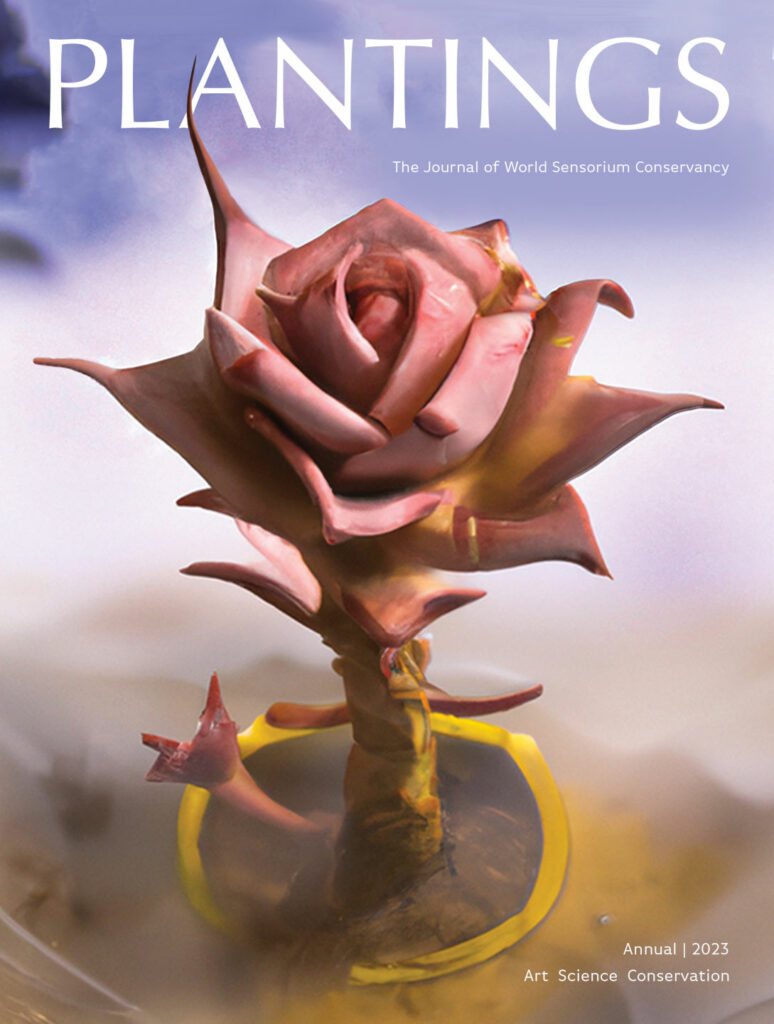 Plantings Print Annual 2023
Have you been looking forward to the 2023 Plantings print annual?
What do you like best about Plantings, the ideas and substance of the articles, the inspiring interviews, the beautiful photography, the creative charge to live sustainably? It's all available again in print for purchase in our store. The 2023 Plantings will available for shipping in April. Purchases in March are a special price of $20.00, after that it will be $22.00 shipped domestic.