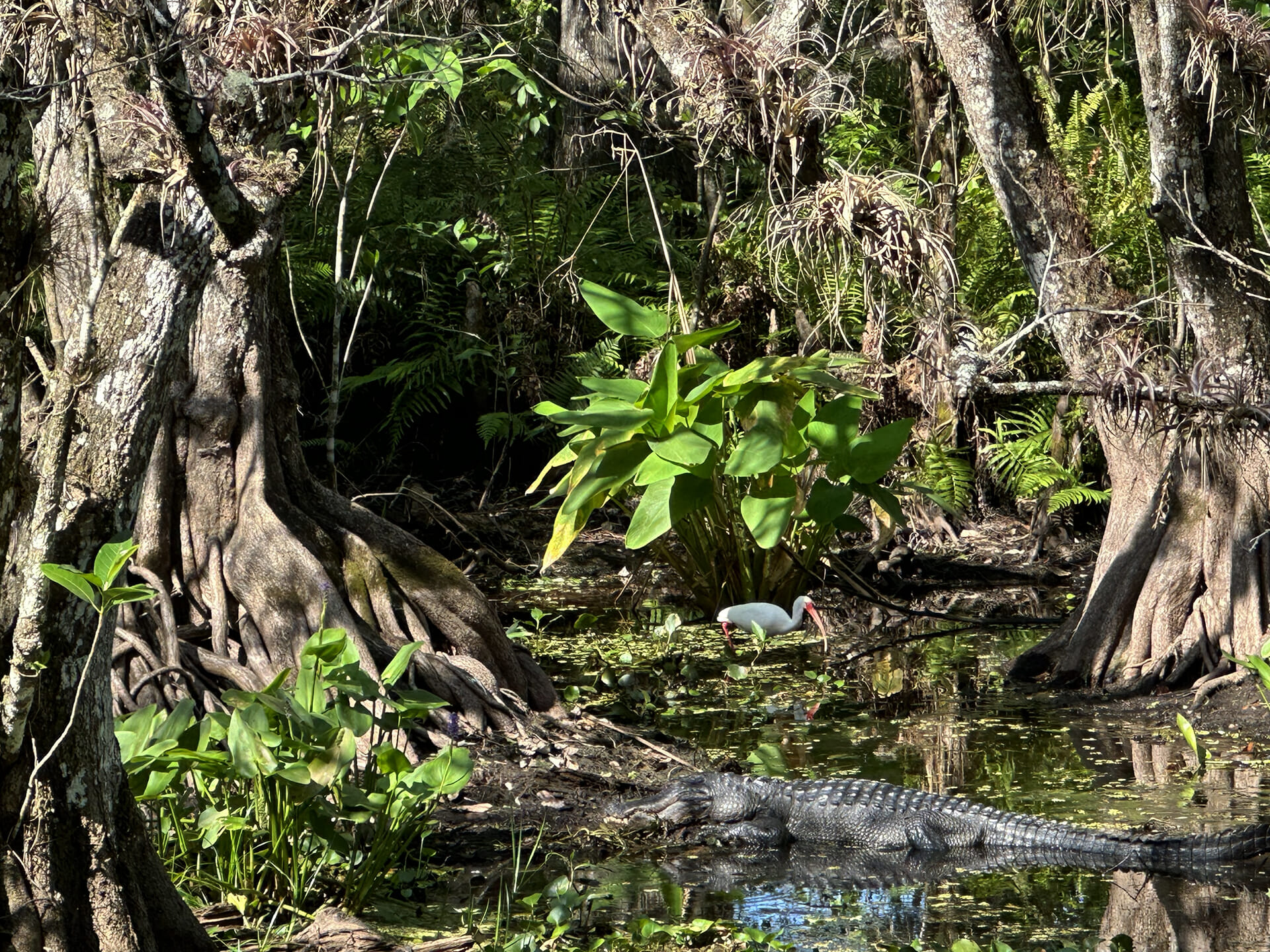 The Real Magic Kingdom: Florida's Corkscrew Swamp
By Gayil Nalls
Sign up for our monthly newsletter!
Recently, I was lucky enough to find myself standing among one of the remaining sub-tropical ancient bald cypress forests in Florida, deeply feeling the primeval among trees that were there before the European explorers arrived. These ancient forests give off immense amounts of oxygen which felt wonderful. Along with sequestering carbon, their ability to cool the atmosphere makes them critical in fighting climate change. I was grateful to these trees for providing me with a necessary relief from the sun after a long trek through the grass prairie.
This protected area was the Florida I remember so fondly from childhood—the original magic kingdom—a spectacularly picturesque complex of biodiversity interwoven into a jungle of cypress, saw palmetto, palms, pines, oaks, and undergrowth, made even more mysterious by an abundance of vines and Spanish moss which hung down and touched the tannin-stained dark water which flowed slowly by.
Corkscrew Swamp is part of the Everglades ecosystem. This pristine wilderness only continues to exist because of the work of the National Audubon Society who saved it, restored areas damaged by fire and now maintain it. Audubon began protecting the birds within the swamp in 1905. However, by the 1940s they saw that the virgin Cyprus forests, with trees 130 feet tall and 25 feet around, were being cut for timber at an alarming rate and replaced with subdivisions. It was only a matter of time before it would be lost if they didn't buy the land. By 1954 the Corkscrew Cyprus Rookery Association was formed, responsible for the acquisition and preservation of the Corkscrew Swamp. The National Audubon Society with the help of over two hundred generous individuals successfully managed to put the money together to save it.
The forest has a sensual smellscape providing serial odor sensations that defined different locations. There are pungent odors from decomposing plant matter with notes of sulfur, along with smells of all the species it harbors, from small organisms like insects and algae, to alligators. Complimenting them are soft, warm, spicy-sweet smells from plants such as the bromeliads and wild iris.
Changing light called attention to vibrant cardinal-colored giant airplants, a sort of focal point species of bromeliad that guided my eyes from one location to the next. The swamp felt serene and tranquil, but it was also sonic, with episodic sound eruptions from its inhabitants. There were times and locations that were dense with songbirds in the trees and wading birds below rustling through ferns. Different species of woodpeckers loudly worked away, near and far. Egrets, Herons, Ibis, Wood Storks, and Anhinga, also called snakebirds, are everywhere, and the Anhinga were often warming in light shafts with their wings open wide to dry out.
Enormous ancient bald cypress trees in Corkscrew Swamp are some of the largest native trees in Florida and are well anchored into the peat and each other. They flex in high wind, which has allowed them to survive unknown numbers of hurricanes over the centuries. One landmark cypress tree is called Muir, named after the naturalist John Muir, and has a circumference of 15 feet, with a massive root network. In 1867, John Muir traveled through Florida's virgin forests en route to Cedar Key. Though Muir was a bit fearful of the alligators, the power of the untouched tropical wilderness further elevated his respect and spiritual feelings for the natural world. He later wrote, "Everybody needs beauty as well as bread, places to play in and pray in, where nature may heal and give strength to the body and soul."
Florida's name comes from 'la flor' 'the flower,' in Spanish and in its old unrestrained, natural state, was populated with over 30 native orchids, flowering grasses, goldenrods, salvias, asters, wild coffee, wild lime, honeysuckle, iris, swamp mallow, myrtle, passionflower, and wild azalea and many more native flowers in abundance. It also teamed with life in many scales– birds, lizards, insects, and alligators.
As I watched and listened in the swamp, I was reminded of nature's power to restore us with positive feelings of happiness, creativity, and connectedness. Spending time within this biodome, among such a wide variety of plants and wildlife, restored me after days of travelling. I was witnessing 'biophilia hypothesis' in real time. A concept that suggests humans evolve in nature, and so spending time in natural environments activates involuntary and unconscious mechanisms that benefit our mental and physical well-being. In these moments, I felt my fatigue about the state of the natural world lift and my desire to fight for it raise higher.
These photographs and videos capture some of the beauty and bounty of plants, water plants and wildlife that I observed flourishing in this protected area. While I was in the swamp, I was thrilled to observe a large number of alligators, a threatened keystone species, that seemed to be thriving. They are the most important predator of the Everglades and will eat fish, birds, snakes, mammals of all sizes, and reptiles including other gators. In one of the videos, you can see gators somewhat hidden in the water. Their snouts still visible poke above the surface, using the extra sensory organs that give them a powerful sense of smell to track their prey.
Corkscrew Swamp is an excellent example of the critical benefits of conservation action and creating conserved habitats. Natural habitats are crucial to saving plant biodiversity, maintaining healthy soils, ecosystems and living communities. Because the Everglades are a rapidly deteriorating ecosystem, with over 68 endangered or threatened species, the work at Corkscrew Swamp is vitally important. Within this area, I saw rare and endangered species that continued to thrive, such as the beautiful native Ghost Orchid.
The larger Everglades are also home to the remaining panther population, another vital keystone species for this area and are regularly spotted at the Swamp despite their desperately low numbers. This demonstrates that the conservation of natural habitats are crucial to saving plant and animal biodiversity.
These days we often talk about the natural world of the past. Areas like Corkscrew Swamp with its richness and depth, demonstrates that with social commitment we possess the ability to restore, sustain and safeguard authentic places like this. Each natural habitat we support encourages biodiversity, enables resilience against climate change, protects water, and aids in human welfare and happiness.
You can join forces with the conservationists, indigenous people and a community of people working to save the Everglades, the panther's habitat, and restore wildlife corridors. Watch some scenes from "Path of the Panther: Wild Florida's Last Stand" and hit "Take Action."
Go to PATHOFTHEPANTHER.COM to learn more.
Gayil Nalls, Ph.D. is the creator of World Sensorium and founder of the World Sensorium/Conservancy.
Source: Buchheister, Carl W. Saving the Corkscrew, South Florida History Magazine. Pages 5-11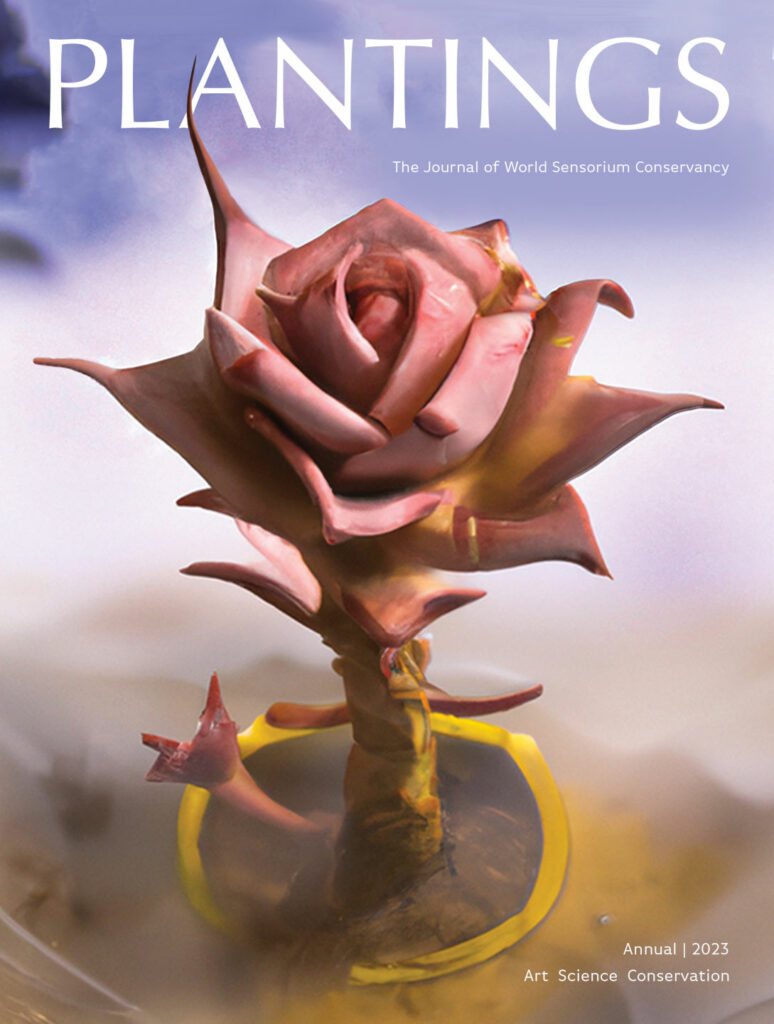 Plantings Print Annual 2023
Have you been looking forward to the 2023 Plantings print annual?
What do you like best about Plantings, the ideas and substance of the articles, the inspiring interviews, the beautiful photography, the creative charge to live sustainably? It's all available again in print for purchase in our store. The 2023 Plantings will available for shipping in April. Purchases in March are a special price of $20.00, after that it will be $22.00 shipped domestic.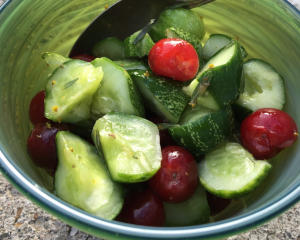 Eat More Plants Recipes:
Cucumber and Sour Cherry Salad
By Deirdre Fraser