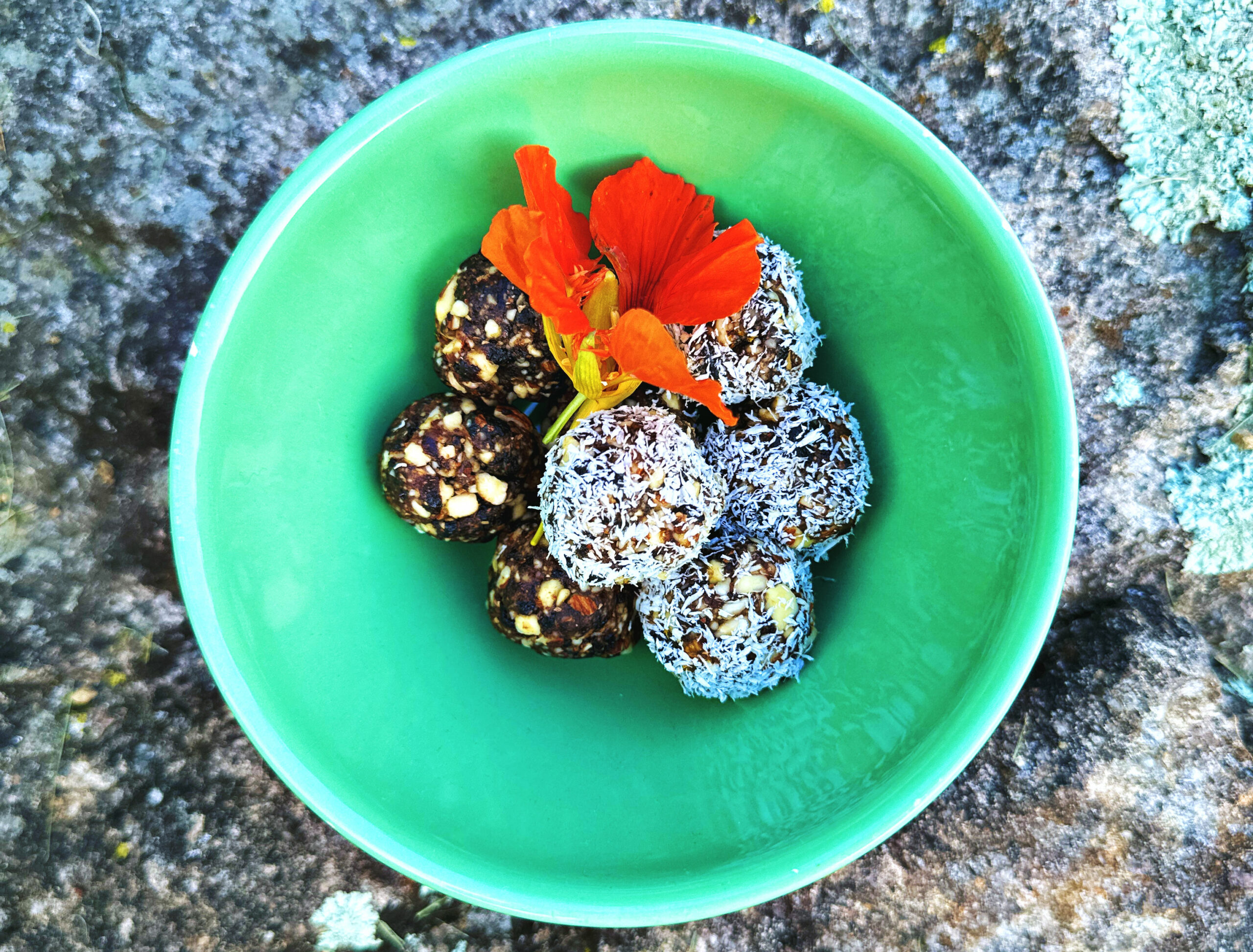 Eat More Plants: Recipes
Aussie Energy Balls
By Maria Rodale
Sign up for our monthly newsletter!
These delicious little pops of flavor and nutrients are found all over Australia and are super simple to make…if you have a food processor. For decades I didn't but now I have a mini one, so this recipe fits in a mini food processor and makes about 20 small balls. The variations are endless, so I'm going to give you the general guidelines and you can create your own masterpieces of super flavor and energy.
½ cup raw, unsalted nut of your choice: cashews, almonds, peanuts, pecans, etc.
6 Pitted Dates* (once I accidentally left a pit in and it was a bit hard but not poisonous).
½ cup dried, unsweetened fruit: apricot, cherry, cranberry, raisin, blueberry, pineapple, etc.
1 dash of vanilla (about half a teaspoon).
You can also add bittersweet chocolate chips, spices, citrus zest, and flax seeds. Use your imagination.
Put them all in the food processor and chop until the pieces are tiny. Dump them into a bowl and with your clean hands squeeze and roll them into balls. If you would like, you can also roll them in coconut, matcha green tea, cocoa powder, or something else edible.
Store in the refrigerator for a week (if they last that long.
These balls are made of almonds, cherries, dates, and a bit of orange zest. Some are rolled in coconut. Some are not, so you can see the texture.
They make an amazing quick breakfast, afternoon snack, or after-dinner dessert.
*Dates are the essential ingredient. They provide the "glue" that sticks things together and also provides sweetness.
Maria Rodale is an explorer of nature and traveler in search of the mysteries of the universe. She is the author of Love Nature Magic, Shamanic Journeys into the Heart of My Garden, Organic Manifesto, Scratch and many other books on health, wellness, and organic food and gardening. Subscribe to her Substack Newsletter: Life. Unfiltered.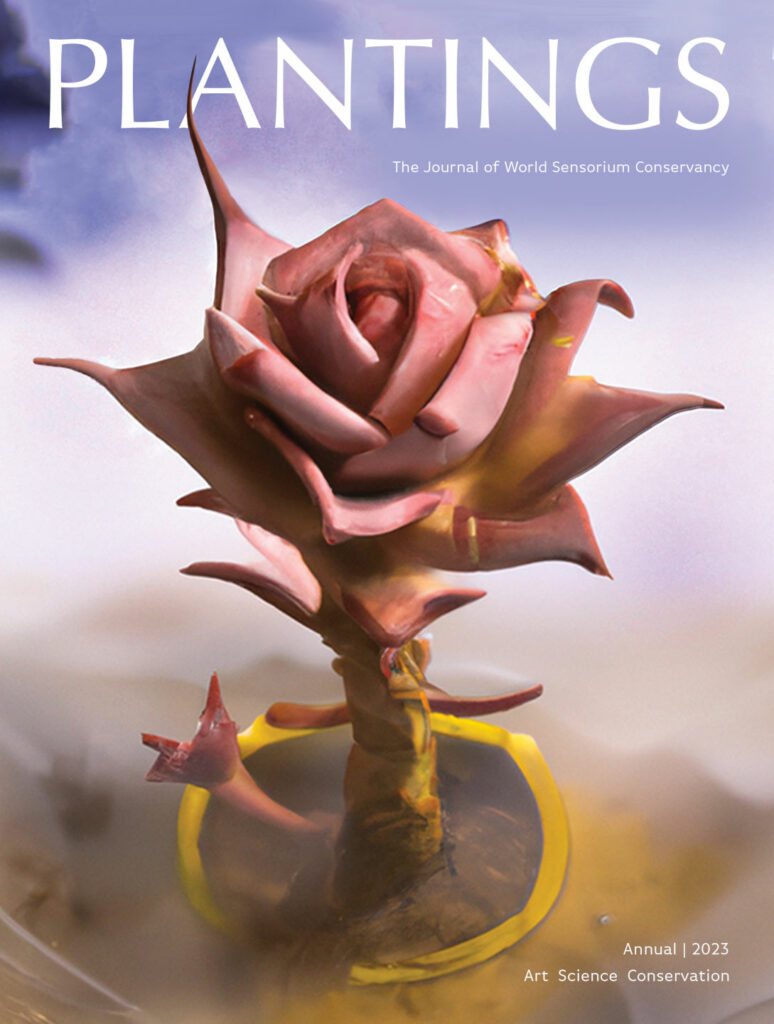 Plantings Print Annual 2023
Have you been looking forward to the 2023 Plantings print annual?
What do you like best about Plantings, the ideas and substance of the articles, the inspiring interviews, the beautiful photography, the creative charge to live sustainably? It's all available again in print for purchase in our store. The 2023 Plantings will available for shipping in April. Purchases in March are a special price of $20.00, after that it will be $22.00 shipped domestic.