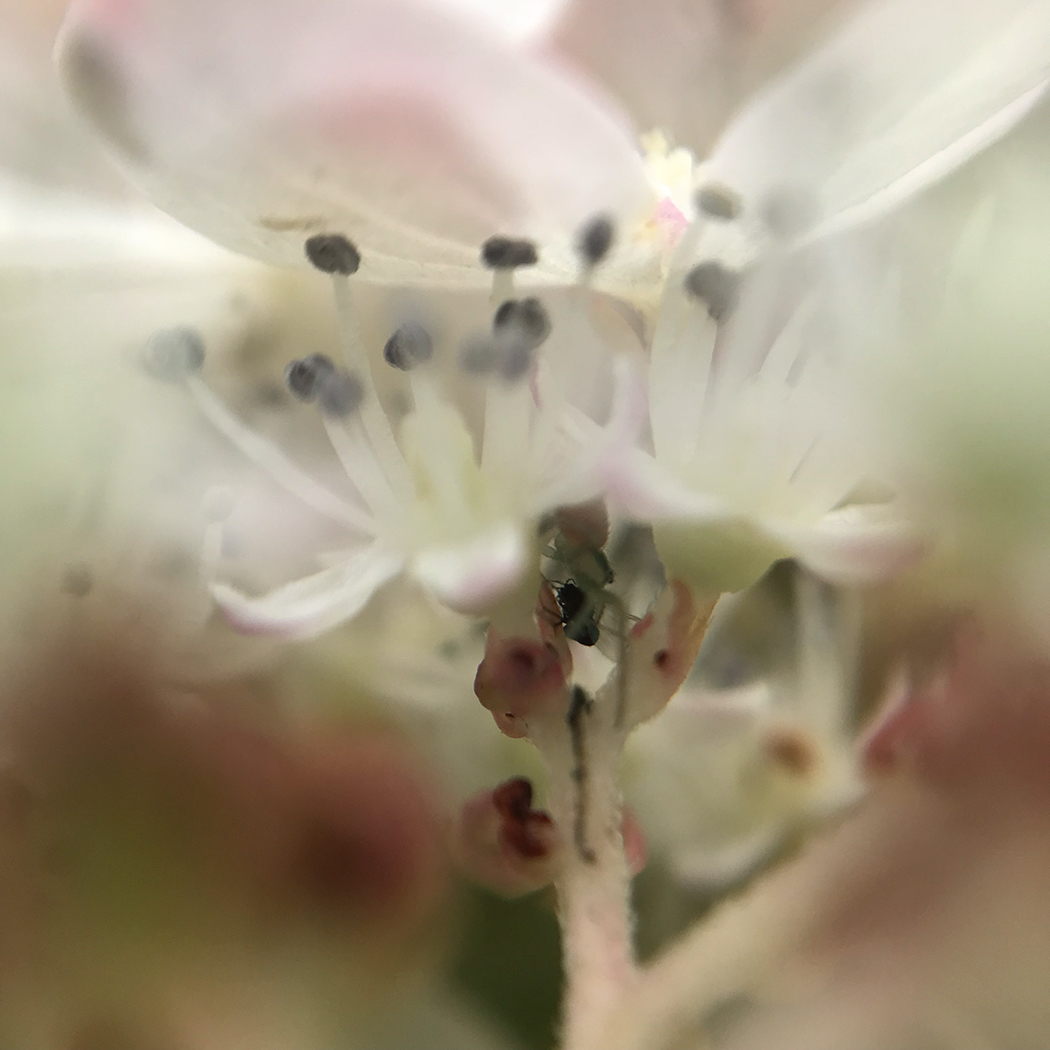 The Wisdom of Plants and the Future of Fashion
By Daria Dorosh
Sign up for our monthly newsletter!
The relationship between plants and fashion has a very long history. From the earliest Egyptian linens made from flax fiber, to culturally specific techniques of pounding bark into cloth in Asia, Africa, and the Pacific, plant-based textiles have been part of our evolution as humans. In this digital age, information on plant characteristics that permeate clothing made from natural textiles such as linen, cotton, ramie, and bamboo is at our fingertips. We can learn about the durability, moisture absorption, bacteria resistance, and breathability of the textiles we wear. Our curiosity can lead us to make healthy choices about what we put next to the largest organ of our body, our skin.
At the same time, our search will show that clothing today carries a toxic burden. With the exception of California's Proposition 65, there is little regulation of chemicals in clothing in the United States. Both natural and synthetic textiles are infused with chemicals that do not biodegrade and can be absorbed by our skin. In the nineteenth century, synthetic Azo dyes that do not require a mordant in the dye process replaced natural dyes in manufacturing. Today, the proliferation of cheap and plentiful mass- produced clothing has made the fashion industry one of the top polluters on the planet. Over-production of clothing is another key issue, along with chemical finishes such as waterproofing, anti-wrinkle treatment, fire retardants, herbicides, and pesticides. No matter how much we recycle individually, we find ourselves complicit in the toxic mix that eventually ends up in landfills. The Environmental Protection Agency has stated that the volume of clothing sent to landfills has skyrocketed with 17 million tons sent to landfills in 2018. If clothing takes more than 200 years to decompose while millions of tons are added each year, recycling cannot catch up to it. Choosing between two options – natural plant-based textiles or synthetic ones is important, but it may not be enough. We need to shift our thinking about fashion. We need to ask ourselves, what if clothing design was responsive to climate change and social issues like surveillance, and addressed our need for protection, comfort, health, and beauty? Can we program clothing to work for our changing needs? One part of the answer may reside in forming a new relationship with plants.
We can find wisdom in the weeds under our feet if only we care to look more deeply.
We have learned about plants, but we can also learn from plants.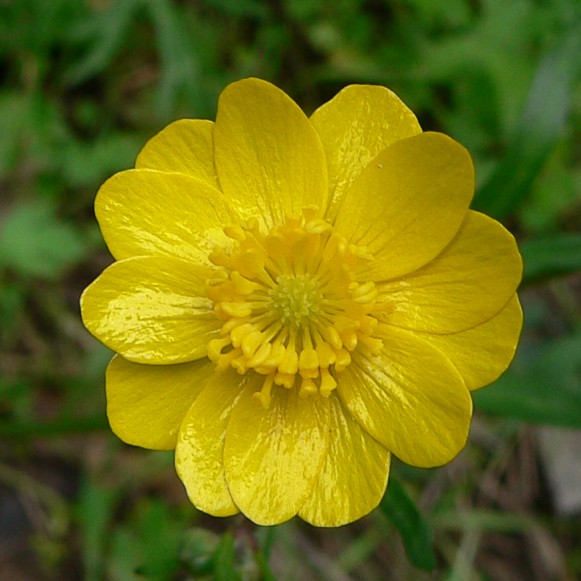 There are many species of buttercup which are common across the United States. Here is the California Buttercup (Ranunculus californicus) that has been found to have exceptional optical properties that could be biomimicked for clothing. Photo: Calibas, CC BY-SA
In a climate-challenged time, we can learn by understanding how they collaborate with their environment to survive. One example is the buttercup. It has yellow pigment in the petals' surface layer, but other layers use air just beneath their surface to reflect light like a mirror. The glowing phenomenon provides a strong visual signal to insect pollinators and directs the reflection of sunlight to the center of the flower in order to heat the reproductive organs. The ingenious surface structure of the petals created by a buttercup is an example of strategic intelligence for species survival. Another example is the bumpy waxy surface of a lotus water lily leaf. Water rolls off the structure, which in effect makes it water repellant and helps its other functions. Plants also adjust to high UV levels by creating a structural sunscreen of translucent layers to protect those layers that need light for photosynthesis. Clothing designers have begun to address their footprint on the planet. Ethical considerations are driving companies such as Eileen Fisher, Patagonia and Stella McCartney lead the way toward responsible fashion.
If clothing is our interface with the world beyond our body, its design shows little strategic intelligence, even as we drift deeper into climate unpredictability. The summer light feels brighter, and a search will verify that NASA found ultraviolet radiation from the sun increasing significantly over the last 30 years. Textile structures modeled on how plants deal with our shared environment might deserve exploration.
The Selfie moment ushered in by social media has overshadowed the ecosystem that we depend on. We no longer notice the background. Not too long ago, we had definite boundaries between private and public space. We are trapped in the Greek cautionary tale of Narcissus looking at his reflection in a pool of water, captivated by his self-image and not able to turn away even at the cost of his life.
Our planet is a conversation between all organic life in which we can work together for mutual benefit. Perhaps we will come around and use the power at our fingertips to search so that we can learn and imagine how to navigate a planet in crisis. Humankind can and must adapt to the Anthropocene era and nature's models in designs and processes can provide abundant inspiration for an industry with a global scale of unconscionable environmental and health impacts.
Daria Dorosh, PhD, is an artist, educator, activist, designer and researcher. An FIT professor emeritus, she is a pioneering advocate of sustainable fashion. Her company Fashion Lab in Process, (F.L.i.P) creates multidisciplinary models for an ethical fashion future.
Sources:
https://www.researchgate.net/figure/Fig-S1-Imaging-scatterometry-of-the-buttercup-Ranunculus-acris-and-the-kingcup-Caltha_fig2_314251397
https://www.transparency-one.com/regulating-reducing-chemicals-fashion-industry/
https://www.twosistersecotextiles.com/pages/fabric-and-impact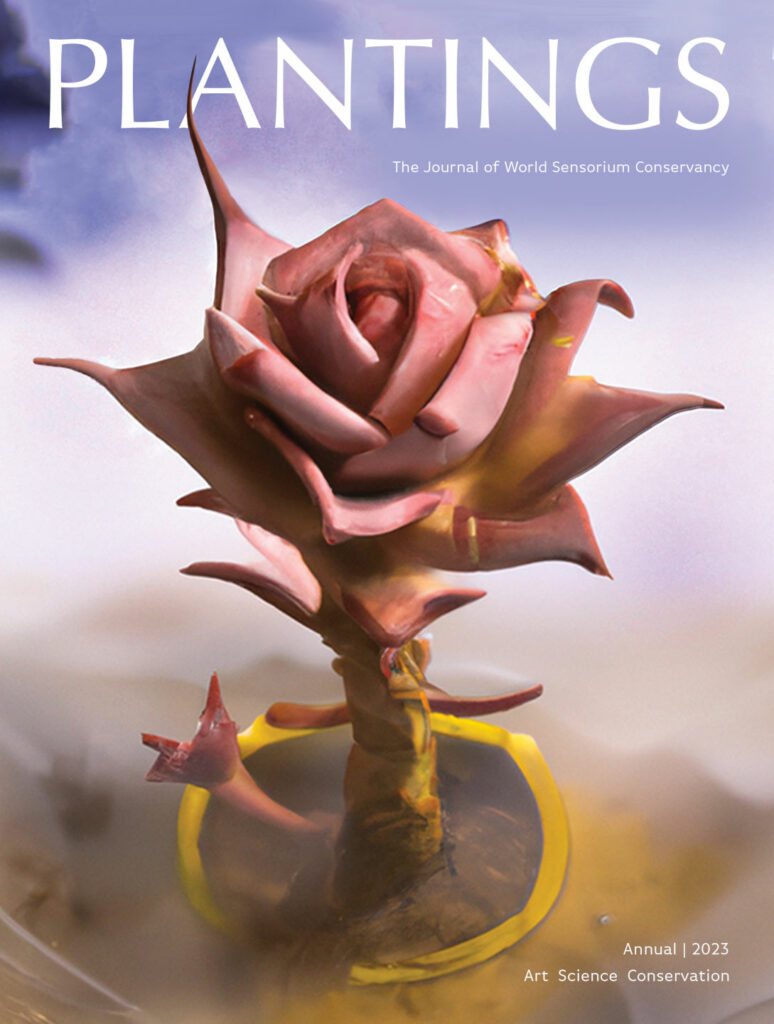 Plantings Print Annual 2023
Have you been looking forward to the 2023 Plantings print annual?
What do you like best about Plantings, the ideas and substance of the articles, the inspiring interviews, the beautiful photography, the creative charge to live sustainably? It's all available again in print for purchase in our store. The 2023 Plantings will available for shipping in April. Purchases in March are a special price of $20.00, after that it will be $22.00 shipped domestic.