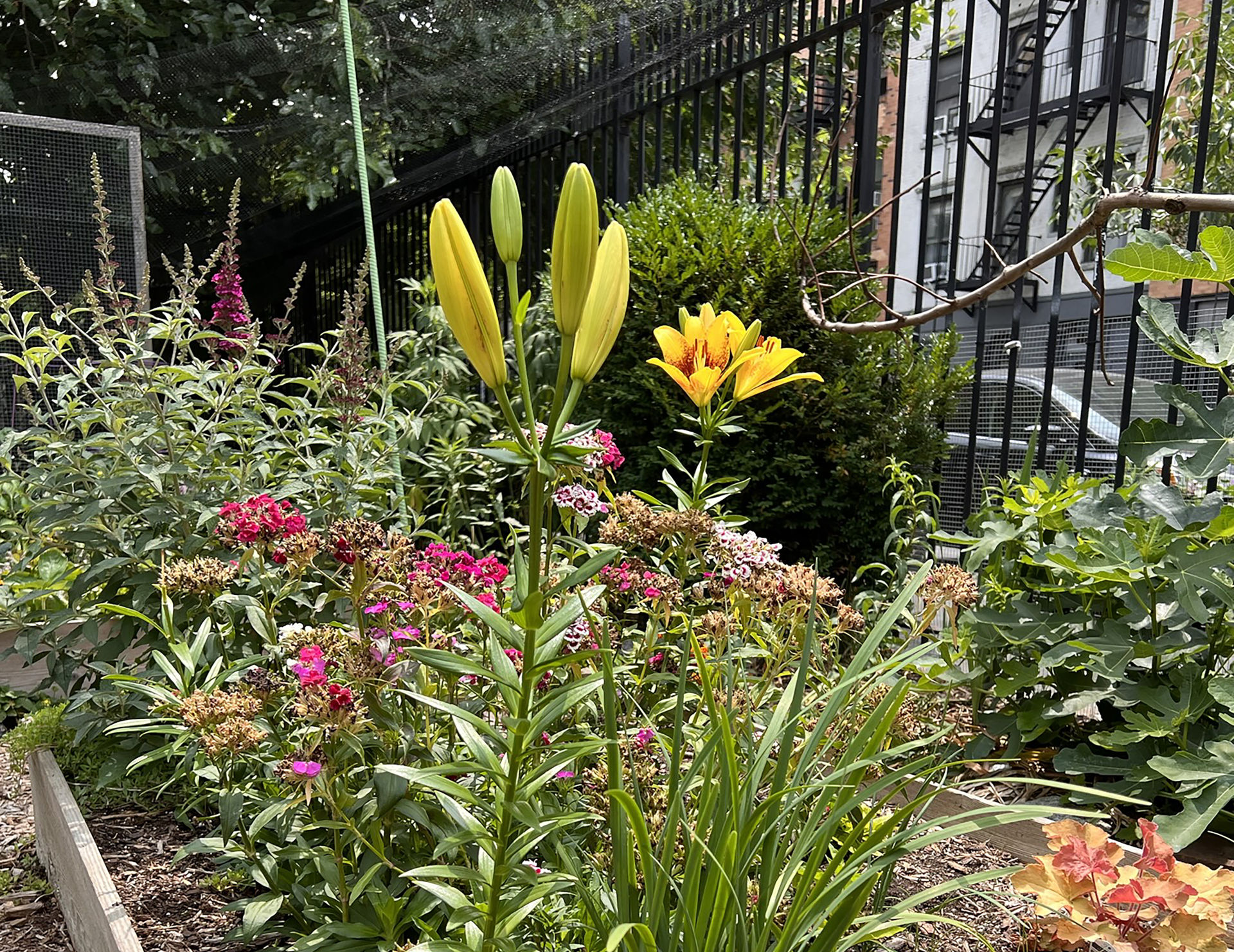 Green Oases:
NYC's Community Gardens
By Olivia Mermagen
Sign up for our monthly newsletter!
July has arrived and the heat of summer is radiating off the New York City buildings once again. This summer is set to be one of the hottest on record, and as we look to the future it only seems like it will be getting hotter. Forecasters at the World Meteorological Organization are predicting there is a 98% chance that at least one of the next five years will exceed the current record in 2016. However, despite this data, NYC remains one of the most desirable cities to live in worldwide. If you are lucky enough to live here the effects of the climate crisis are abundantly clear. Storms are more frequent, it's difficult to take the subway on some of our hottest days, and recently we were submerged in an eerie orange smoke from Canadian Wildfires.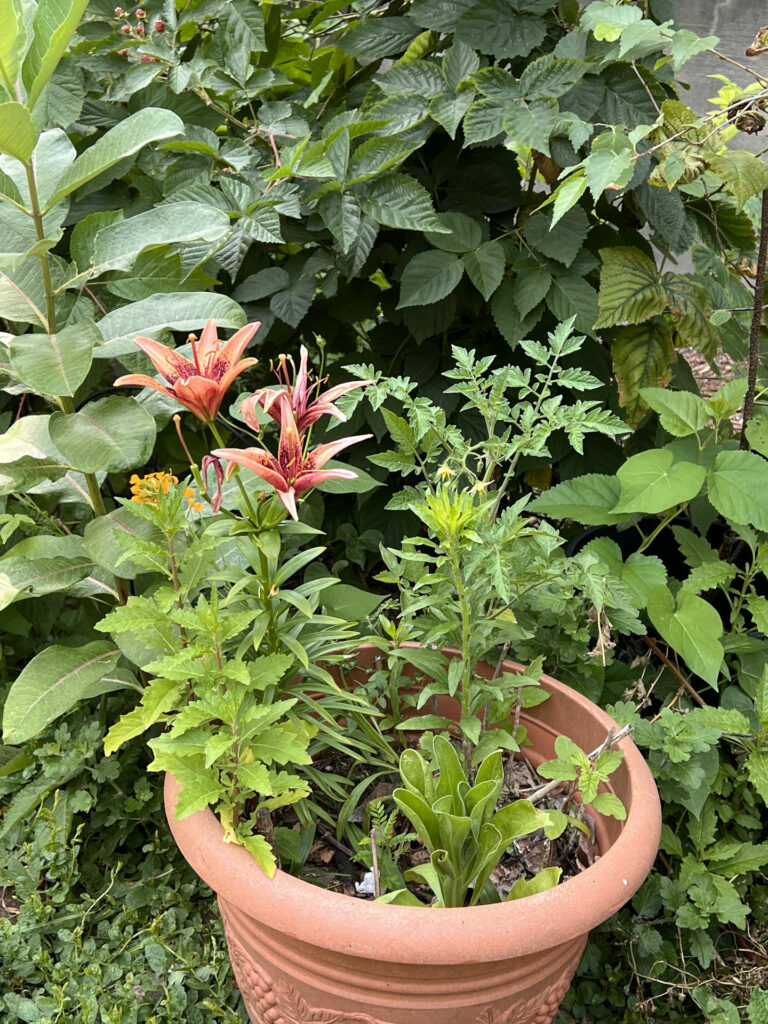 Even my air conditioning unit, with its fan speed set on high, couldn't seem to combat the heat in my apartment last weekend. Unable to stand the heat inside any longer, I decided to go out for a stroll around the East Village, hoping it might be a bit more bearable on the shady side of the busy streets. It was then, during my wandering, that I first stumbled across the 11th Street Community Garden.
I explored this small garden that was nestled in between apartment buildings and was completely enamored by it. The sounds of jazz music floated through the air from a small wooden shed that was overflowing with donated rakes, hoes, and shovels. The flowers that filled the beds, of all different species and colors, seemed to bob in the gentle breeze that flowed through the garden, and they filled the air with a sweet scent that stirred good memories for me. I sat on a small wooden bench in the shade of a tall tree that stood by the garden's entrance and took in all the sights and smells. It may not have been big but this little oasis in the dense concrete city not only provided me with a refuge from the heat but a complete sensory experience that enabled me to relax, unwind and be among nature for the first time in a while.
These human interactions with nature are a powerful tool that can contribute to developing a better quality of life. Spending time among trees, plants and flowers can reduce anxiety and provide effective stress relief. Even the process of getting out of your house or apartment to go visit a garden is a physical activity that can re-energize your body and mind. Perhaps this stress relief is most necessary in our cities where the constant stimulation of the daily hustle and bustle can propel the body into a state of stress, triggering its fight or flight response too often. This might offer some explanation as to why urbanites are 21% more likely to have anxiety disorders and 39% more likely to have mood disorders. Despite this, urban populations continue to increase, and it is estimated that by 2050, 68% of the global population will live in cities. Therefore, these community gardens offer a necessary solution to increasing the urban quality of life by providing a safe space for city dwellers to recharge and reset.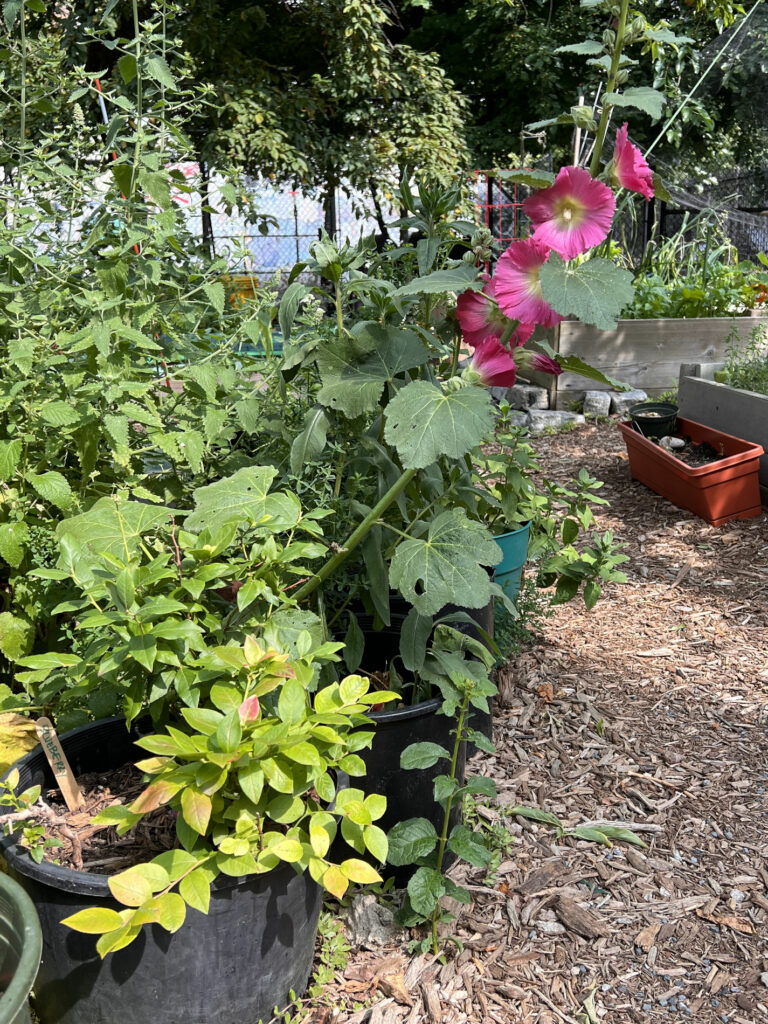 However, the impacts of community gardens reach far beyond the individual support and comfort they provide, as they are also actively fighting some of the impacts of climate change on the city. Most recently, many of these gardens have installed creative solutions to offset flooding. They offer a permeable space in a primarily impermeable area making them an invaluable tool for protecting the city's infrastructure and reducing damage. One example of this is at the Mobilization for Change Community Garden in Upper Manhattan, where approximately 2000 gallons of stormwater are collected each year by their simple but effective collection system that involves rainwater running off the corrugated steel roof of a garden shed into a pipe that connects to a large plastic tank.
GROW NYC is a non-profit working with these community gardens to implement these strategies. Since 2002 they have helped to install 115 rainwater collection systems and since 2007 they have also been operating zero waste programs across the city. These give people the opportunity to sustainably dispose of their food waste in composting systems and recycle their old clothing in clothing swaps. For the first time ever, this year GROW NYC is giving away free compost made from the food scraps they have collected to give people the opportunity to try and grow and garden at home, whether that be in window boxes or plant pots. GROW NYC also runs educational programs that help young people foster a lifelong appreciation of nature, healthy food, and sustainability.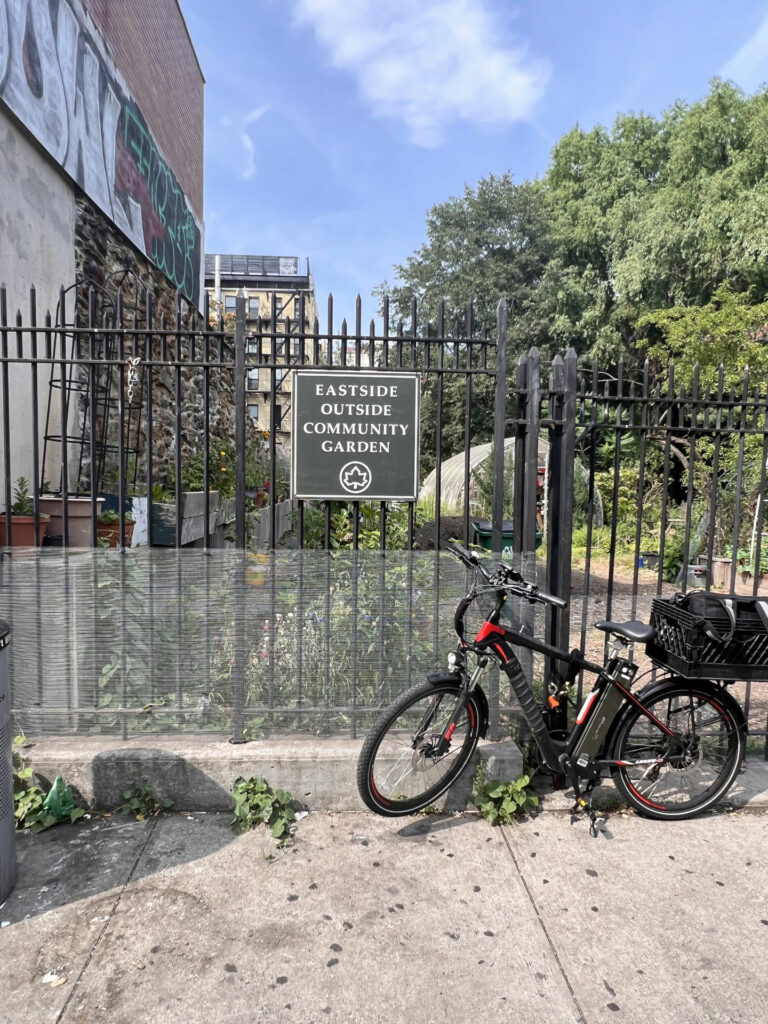 However, it's not just people using these gardens as a space to fight climate change, the plants improve the city's air quality. A natural process now more important than ever as a new study has shown that more than 10 million people are dying each year from air pollution. The weeds, trees, fruits, vegetables, and flowers planted by volunteers are removing the excess carbon dioxide from the city air and replacing it with oxygen by photosynthesis. Even those who might not visit the garden are being helped by its presence within the city.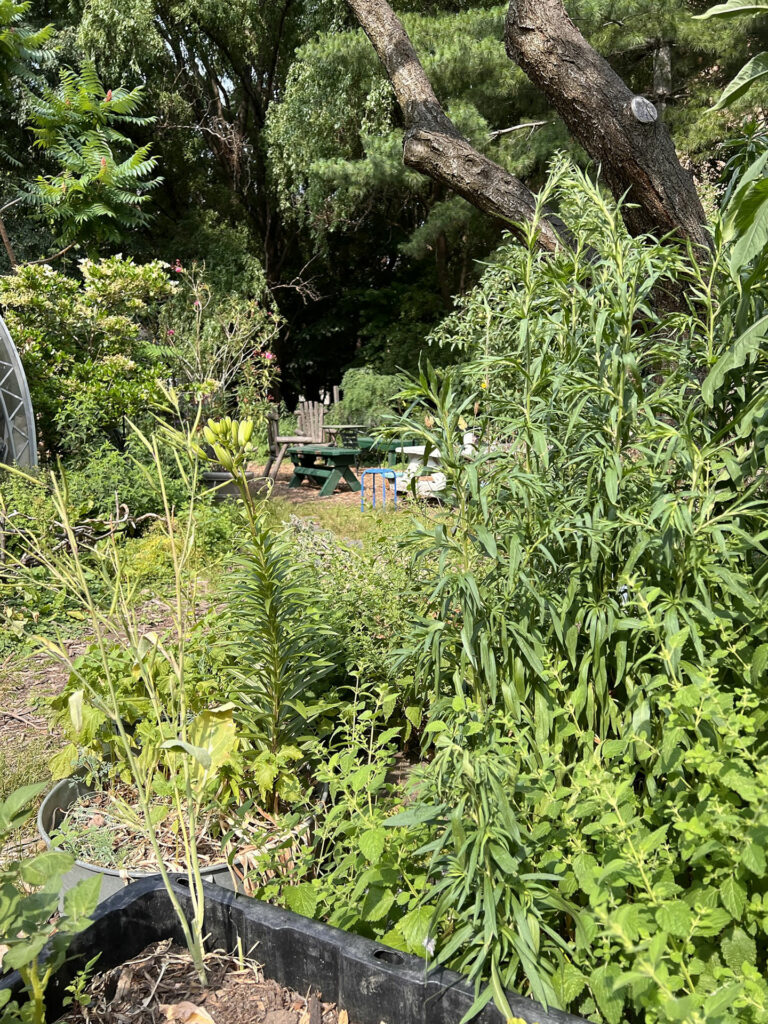 The importance of these gardens cannot be understated and yet in New York City, where there are over 550 community gardens, they are currently being put at risk by the affordable housing crisis. When developers need to tackle the ever-increasing population, the first spaces that they deem "replaceable" or "expendable" are these gardens. Finding safe, affordable housing for all New Yorkers should be our top priority but it can be achieved while also protecting our green spaces. One of the best ways to protect community gardens is by getting involved. When the council can see high levels of engagement, they are less likely to let the garden be removed.
Whether you are a part of an organization like GROW NYC or are volunteering directly with your local garden, you have the opportunity to grow and protect for your own benefit but also for the benefit of the city as a whole.
Olivia Mermagen is a conservationist and BFA student at New York University. You can follow Olivia on Instagram.
Photographs by David Strunk
Sources
National Institute of Mental Health:
https://www.nimh.nih.gov/health/statistics/any-anxiety-disorder
National Institute of Mental Health:
https://www.nimh.nih.gov/health/statistics/major-depression
Healthline:
https://www.healthline.com/health/mental-health/living-in-a-city#Constant-stimulation-from-city-living-can-take-a-big-toll-on-your-mental-health
https://gwern.net/doc/psychology/nature/2010-peen.pdf
Wikipedia:
https://en.wikipedia.org/wiki/Community_gardens_in_New_York_City
Bloomberg:
https://www.bloomberg.com/opinion/articles/2021-03-10/air-pollution-kills-far-more-people-than-covid-ever-will#xj4y7vzkg
A limited number of signed copies of Love Nature Magic by Maria Rodale are available in our store.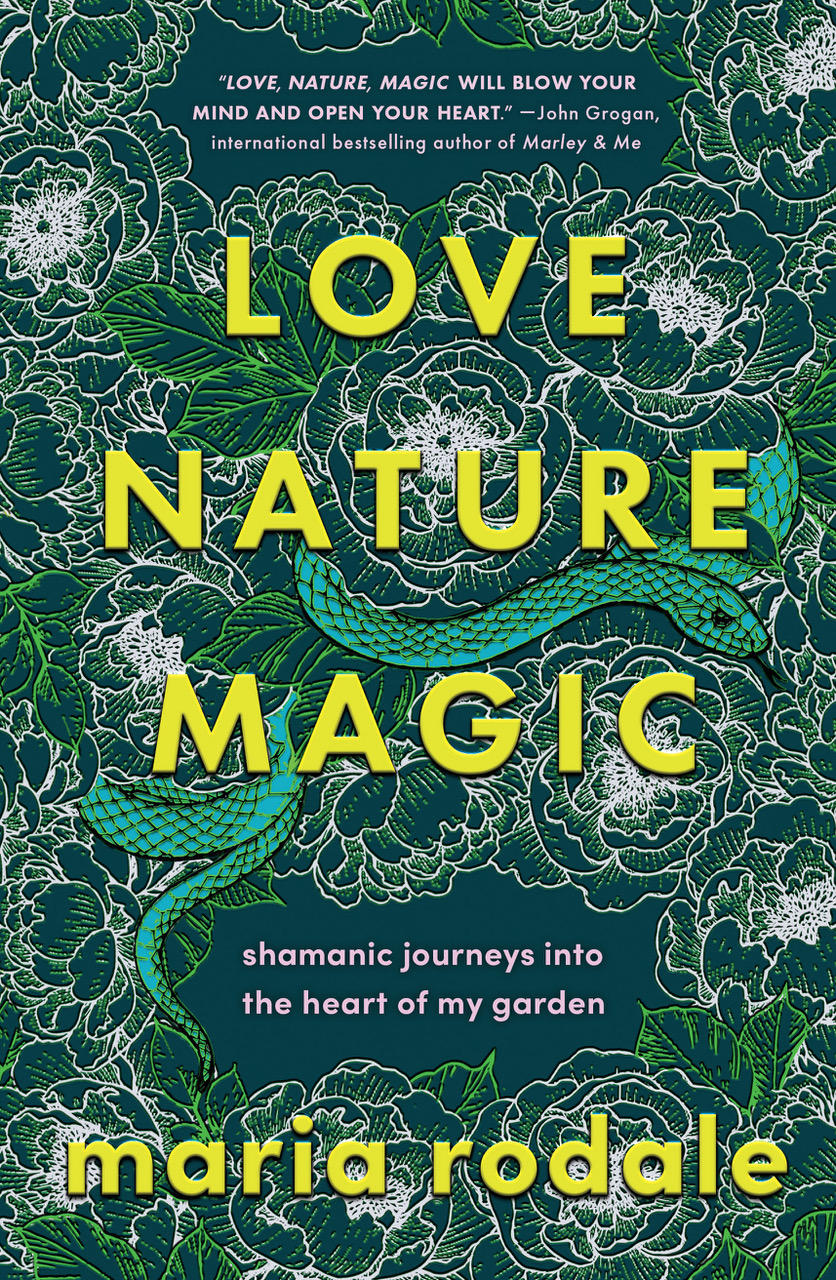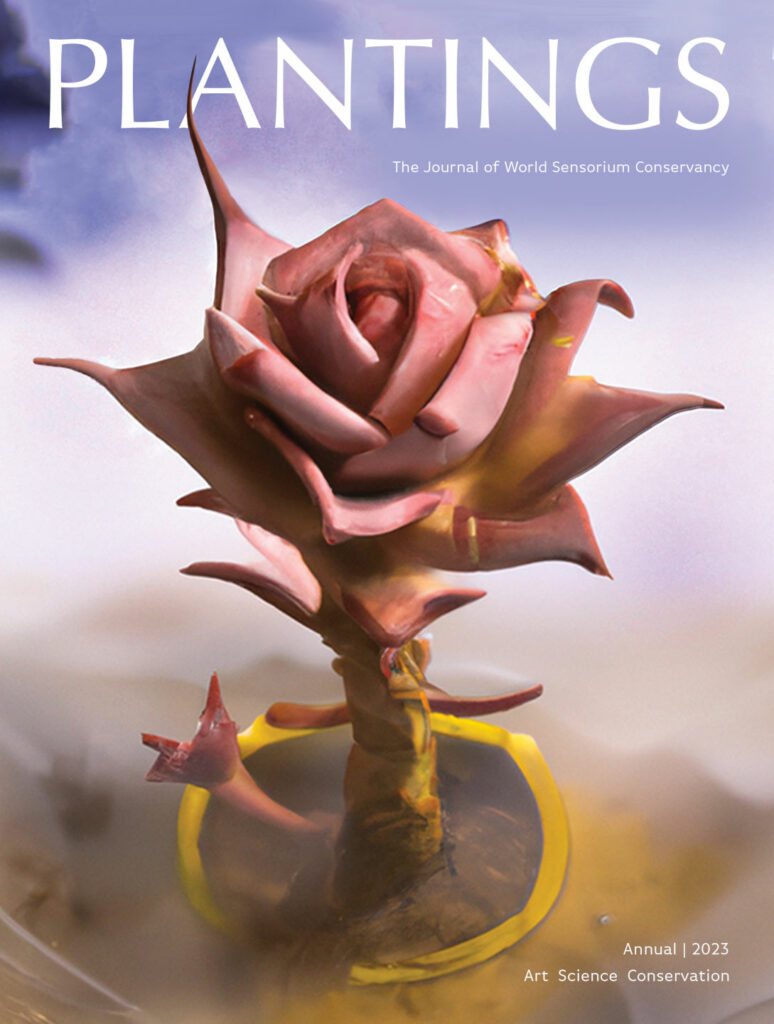 Plantings Print Annual 2023
Have you been looking forward to the 2023 Plantings print annual?
What do you like best about Plantings, the ideas and substance of the articles, the inspiring interviews, the beautiful photography, the creative charge to live sustainably? It's all available again in print for purchase in our store. The 2023 Plantings will available for shipping in April. Purchases in March are a special price of $20.00, after that it will be $22.00 shipped domestic.