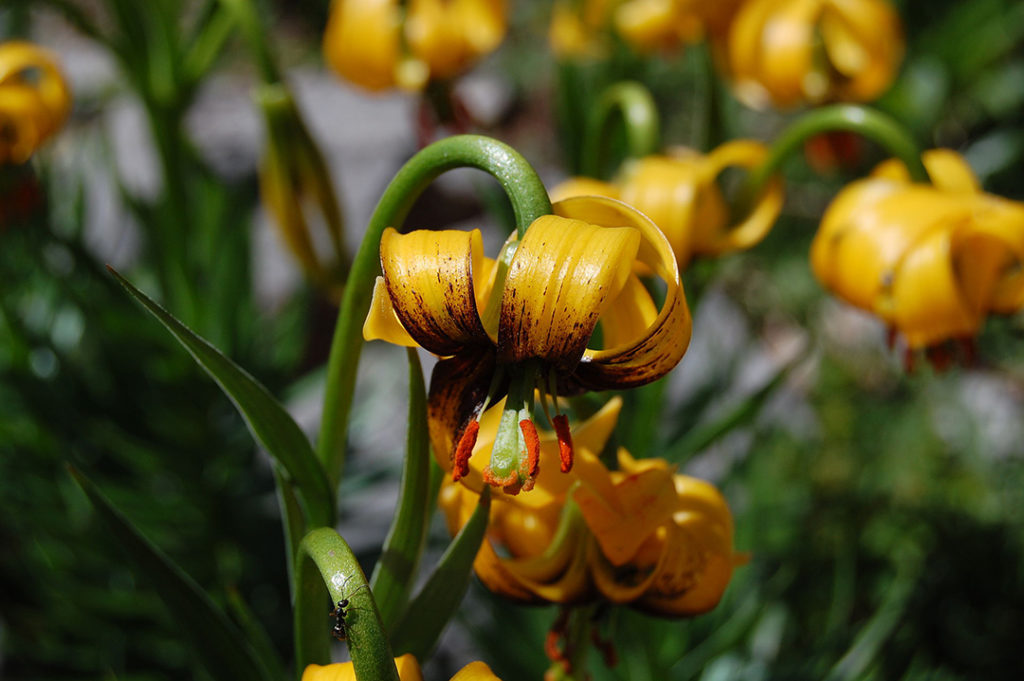 Bosnia and Herzegovina
Lily
Lilium bosniacum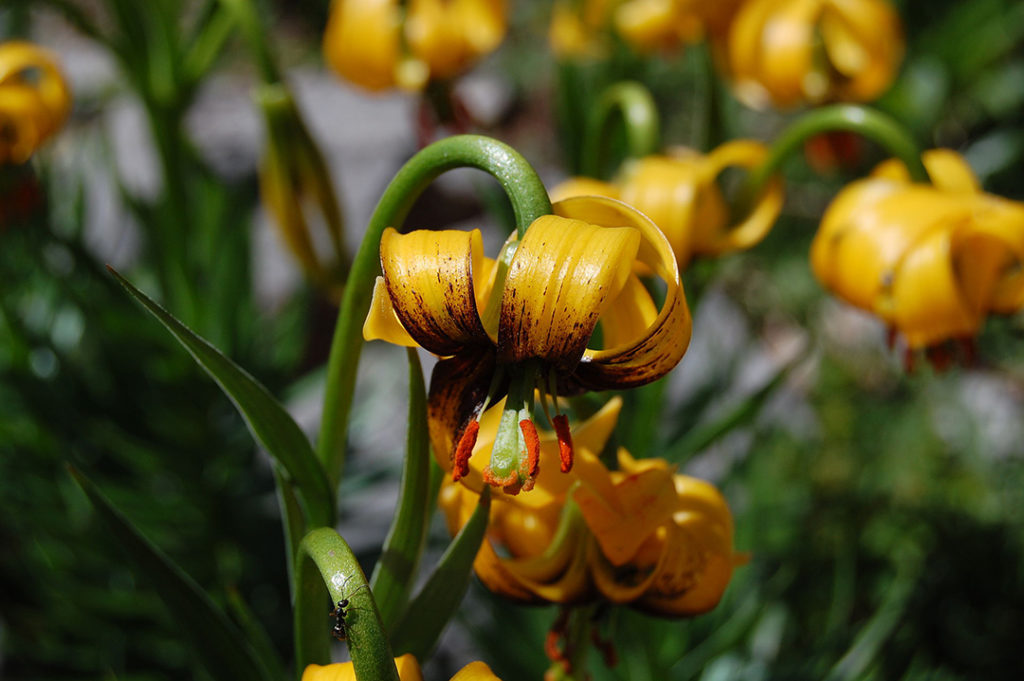 General Description / Cultural Significance
Lilium bosniacum is represented on the country's coat of arms and thus carries cultural significance for the people who live in Bosnia and Herzegovina. The native lily is said to symbolize the people of Bosnia and Herzegovina, and is sometimes described as a symbol of their suffering, with the red stamen representing their blood during times of conflict. Bosnians all know the sweet musky smell of the golden flowers that blooms from May through July.
Climate Change/Conservation Status
The Bosnian lily appears to be undergoing an evolutionary process of adaption as it moves into different habitats, which is changing the traits of the plant's anatomy. The plant is exhibiting signs of stress as it moves into higher altitudes with serpentine soil, a much harsher environment than its original valley locations. It is not clear whether this process is driven by climate change. However, the epigenetic variations of the plant in these different habitats are currently being studied.
Bosnia and Herzegovina is dealing with an increase in temperature and extreme weather, in addition to floods, droughts, and heat waves. Within the country there is a high amount of vulnerable population on the brink of poverty and a high unemployment rate, which means that natural catastrophe might have more intense effects for the country's citizens. Recent flooding has caused both death and damage.
In 2021, the country pledged to work to reduce their emissions, marking a renewed commitment to the 2015 Paris Agreement.
Alternate Names
Golden lily (Zlatni Ljiljan)
Bosnian lily (Bosanski Ljiljan)
Sources
Mrs. Azra Kalajdzisalihovic, First Secretary, for the Ambassador, Permanent Mission of Bosnia and Herzegovina to the United Nations. This statement can be found on the World Sensorium original website.