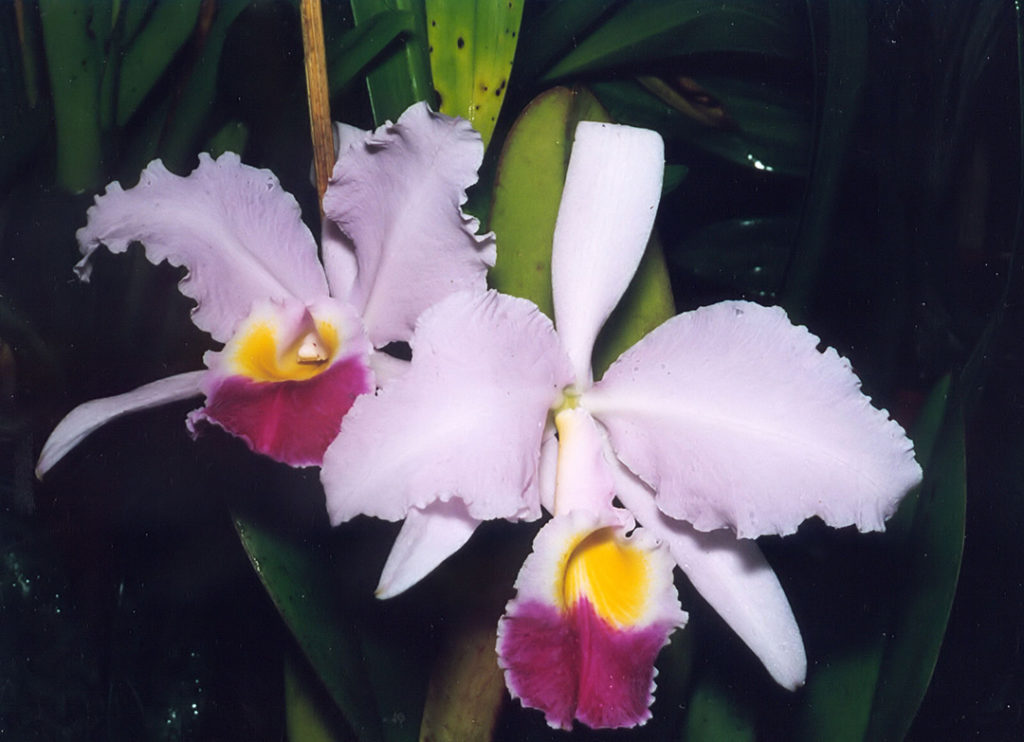 Colombia
Orchid
Cattleya trianae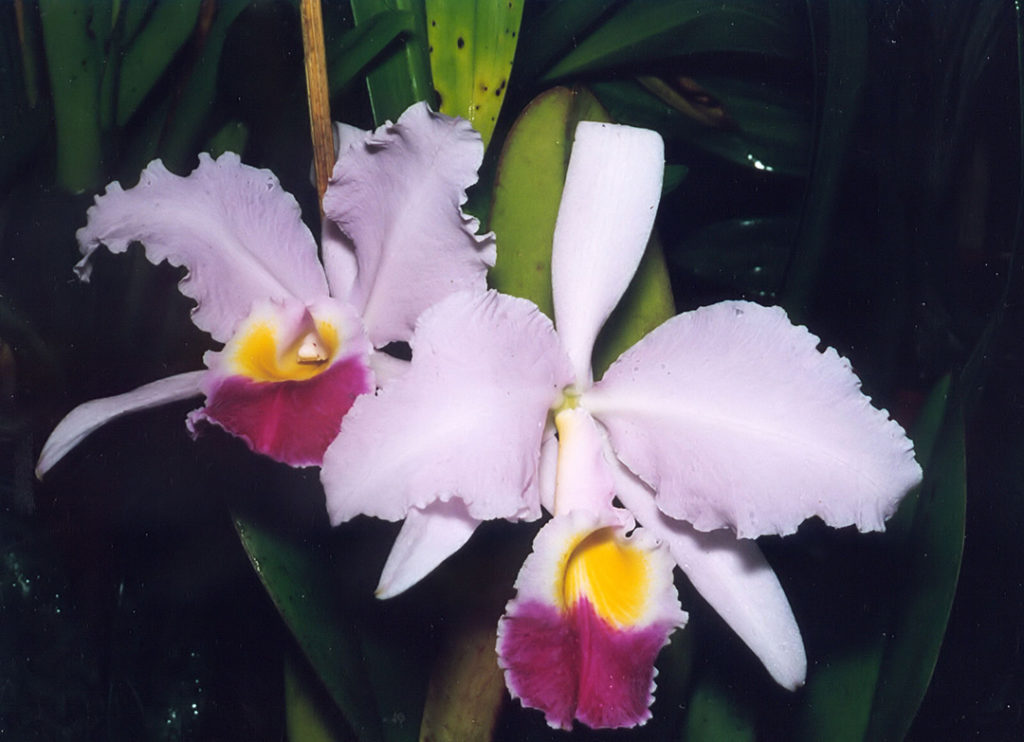 General Description / Cultural Significance
The orchid Cattleya trianae has been Colombia's national flower since 1834. Its yellow, blue, and red colors match the Colombian flag. With worldwide demand for this rarified species, the orchid, which still grows naturally in its indigenous environment, began to be uniquely cultivated within the rainforests of the Andes Mountains. The flower's blooming date, and beautiful floral spicy scent, made it a symbol of winter and Christmas, as it can be experienced during dreary overcast days when hope is most needed. The colors of its beloved blooms range a spectrum of pastels that endure up to five weeks.
Climate Change/Conservation Status
Unfortunately, illegal harvesting of this national treasure and the degradation of its environment due to climate change, agricultural practices, and illegal gold mining, have led to the near extinction of the flower.
Along with the orchid, coffee's flower and bean are also at the heart of Colombia's cultural identity and pride. Coffee, served with breakfast, dinner, and their largest meal, lunch, is grown across the Andes in the shade of the rainforest by a confederation of small, independent farmers. Although this practice is considered sustainable, it has also put pressure on the orchid's habitat. In recent years, coffee yields have dropped dramatically due to rising temperatures and erratic rainfall, weather changes brought about by climate change.
Not only are the futures of Colombian coffee and the iconic Cattleya trianae in jeopardy, so too is the gift of human memory. Gold mining in the rainforests by paramilitaries and rebel groups has destroyed thousands of acres and has polluted the water with massive amounts mercury. Currently, Colombia ranks second only to China in mercury pollution with similar resultant health problems, including tremors and memory loss. These health problems affect how humans interact with and understand nature. In addition, the natural environment is being sacrificed to coca production at a record rate. The United Nations Office on Drugs and Crime found by the end of 2017 that coca cultivation increased to 422,550 acres, bringing cocaine production to 1,379 metric tons. This makes Colombia the world's top producer of cocaine. Efforts to control this epidemic output have meant aerial fumigation with glyphosate, a dangerous herbicide to the environment and human health.
In Colombia, 25 community leaders and civil society activists have been killed since 2017 began. They have died protecting the country's forests from commercial exploitation, illegal farming, and the lumber industry. Until recent decades, almost half of the country was covered in forest, and though the Colombian government has initiated programs to protect the Amazon rainforest and other woodlands, the deforestation continues. Recent assessments put 429 of the country's 51,000 species on the endangered list.

Alternate Names
Christmas orchid
Flor de Mayo
Lily of March
May flower
Parasitic
Tulipan
Sources
Human Rights Watch, 2017. Colombia: Activists At Risk. Human Rights Watch. [website]
Nations Encyclopedia, 2017. Colombia – Environment. Advameg. [website]
Permanent Mission of Colombia to the United Nations. This statement can be found on the World Sensorium original website.
Reuters. 2018. UN: Colombia's Coca Cultivation Hits Record in 2017. The US Agency for Global Media. [website]