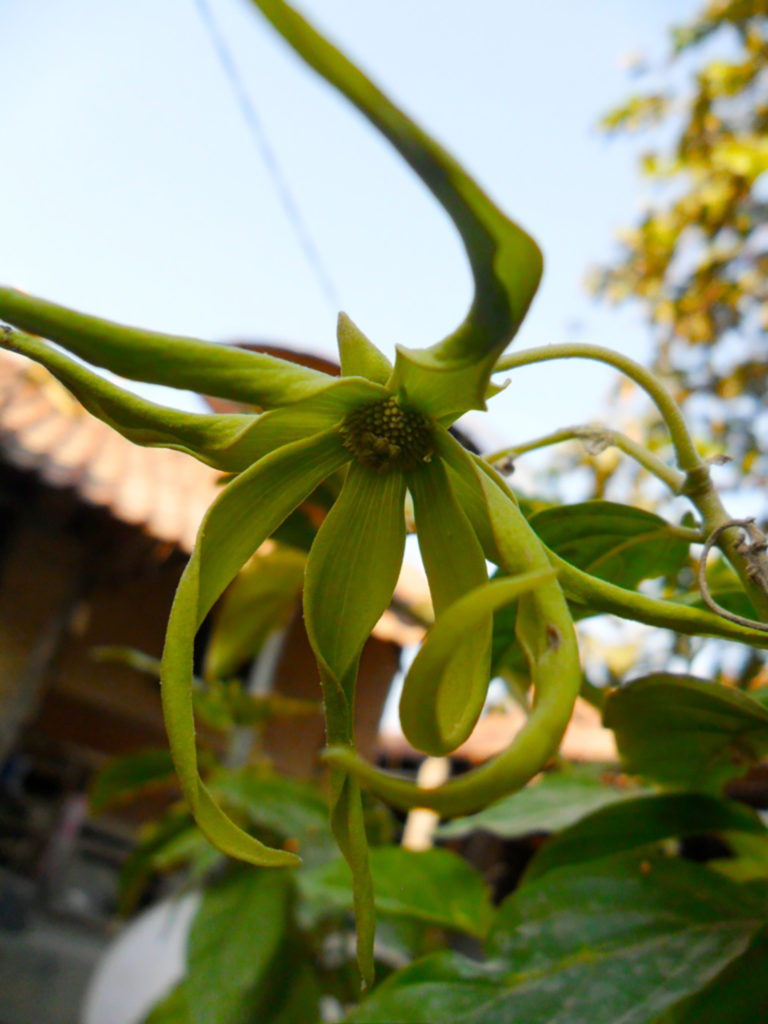 Dominican Republic
Ylang-Ylang
Cananga odorata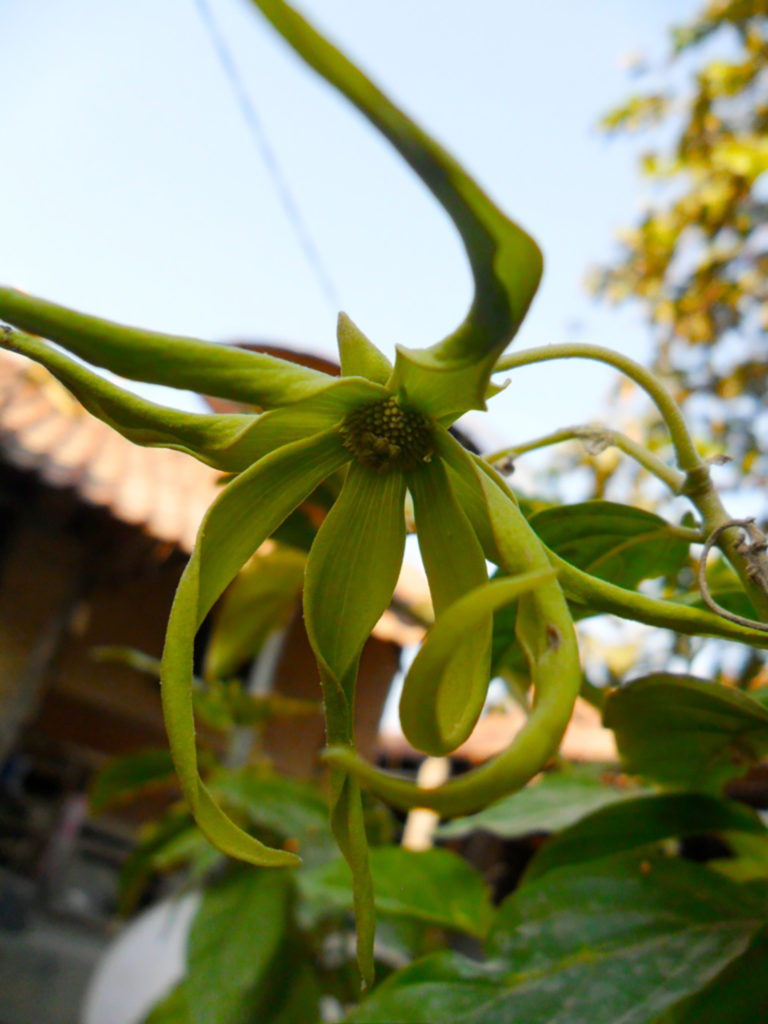 General Description / Cultural Significance
The highly aromatic Ylang-ylang tree, Cananga odorata, is found all over the Dominican Republic. The fast-growing, medium-sized tree has greenish-yellow hanging flowers whose scent defines the night air of the country. Oscar de la Renta was famously inspired by the flower's scent.
The tree is planted for ornamental purposes, often lining public streets. The flowers, which open at night, have a scent that is thought of as a natural and soothing aromatherapy. Because the scent is strongest at night, it is harvested at that time for distillation. The oil is prized and used in beauty products such as soap, perfume, and shampoo. It is also a medical plant that has long been used to treat depression, anxiety, high blood pressure, and distressed breathing. It is used in the treatment of numerous diseases and infections because of its bioactivities, which include antimicrobial, antioxidant, and antiviral properties.
Climate Change/Conservation Status
The Global Climate Risk Index 2014 predicted that the Dominican Republic would be one of ten counties in the world most affected by climate change and the effects are already obvious to everyone on the island. Buildings that were once on dry land are now under water. The beautiful beaches for which the country is known and that summon the tourists again and again are washing away. In short, the seas are rising and salt-water infiltration is increasing. The salt-water is infiltrating the fresh water, which the people there use as drinking water, and most of the freshwater comes from rainfall and subterrain aquifer storage.
Half of the country, such as Manzanillo Bay, are a mangrove forest, which stores carbon. Its unique ecosystem works as a fish nursery, and it is the first line of defense from floods and storms. The country has organized for climate resiliency with preservation of the mangroves being a top priority. The mangroves will be of help to aquatic life as the ocean warms and acidifies. Without the mangroves, the fish cannot reach maturity.
Alternate Names
Sources
Ambassador's Office, Permanent Mission of the Dominican Republic. This statement can be found on the World Sensorium original website.
Climate Change Knowledge Portal, 2019. Dominican Republic. World Group Bank. [website]
Counterpart International, n.d. Leaders From Government, Private And Public Sector Gather To Address Preservation Of Mangroves. Counterpart International. [website]
Dominican Today, 2015. Dominican Republic is world's 8th most vulnerable to climate change. The Dominican Republic News Source. [website]
González, N.L., & Wiarda, H.J., 2021. Dominican Republic. Encyclopedia Britannica. [website]
Lewis, R., 2015. Paradise lost: Dominicans adapt to growing climate change threat. Al Jazeera America. [website]
UNEP, 2019. The Dominican Republic embraces sustainable tourism. United Nations Environment Programme. [website]
USAID, 2017. Climate Risk Profile: Dominican Republic. US Agency for International Development. [website]

WWF, n.d. The Island of Hispaniola in the Caribbean. World Wildlife Fund. [website]