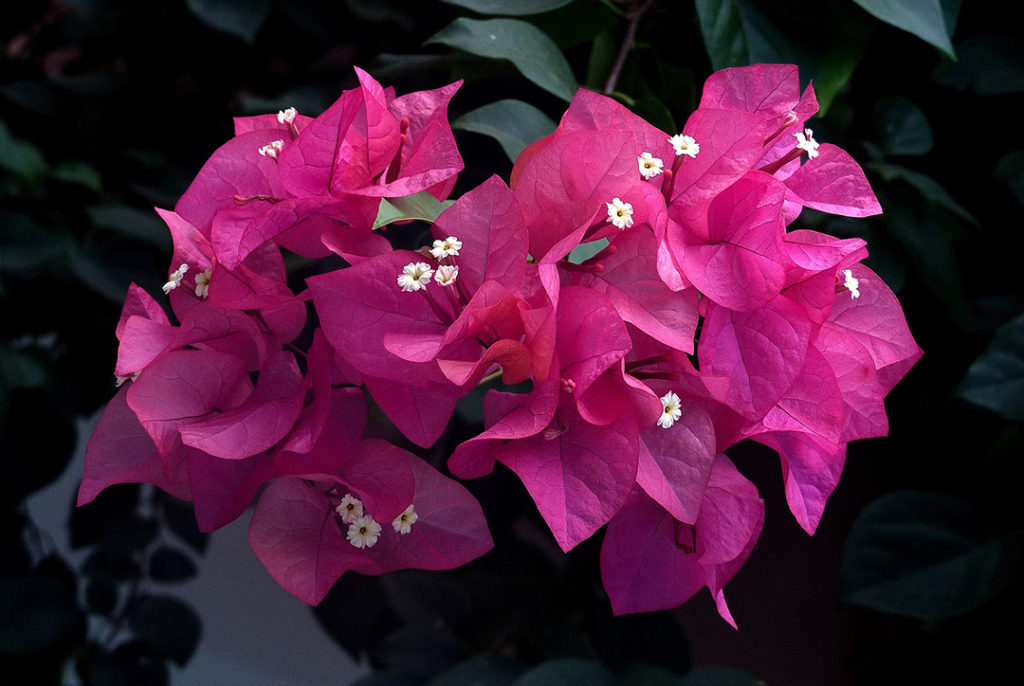 Guam
Borganvilla "Puti Tai Nobiu"
Bougainvillea spectabilis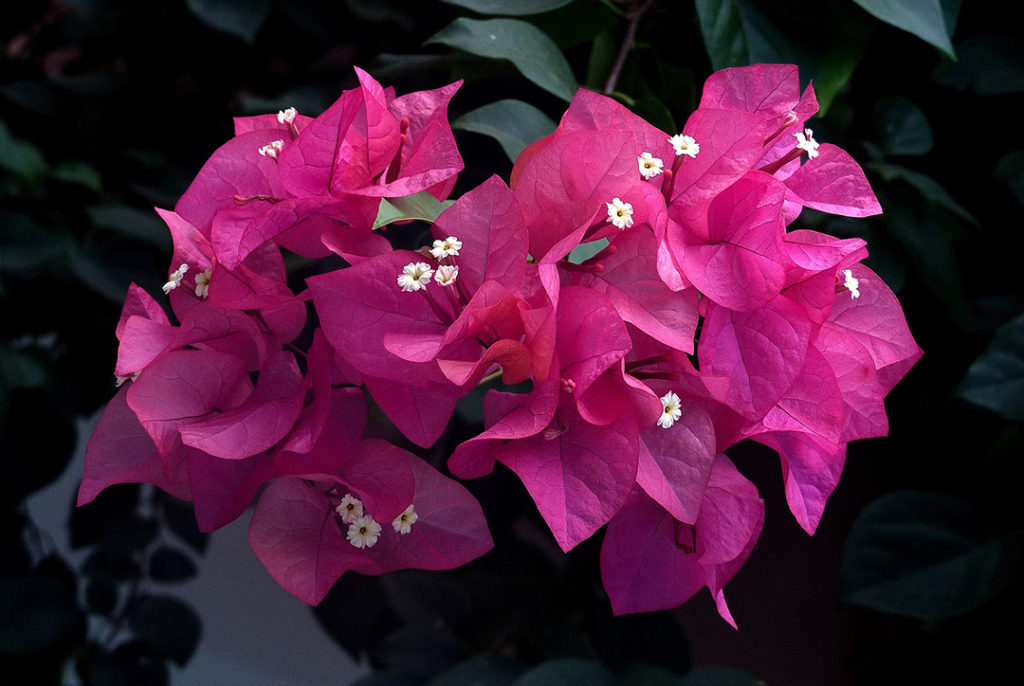 General Description / Cultural Significance
Various species of bougainvillea are the official territorial flowers of Guam, including Bougainvillea spectabilis, "puti tai nobiu." The name in Chamorri translates to "it hurts not to have a boyfriend." The evergreen shrubby vine grows cream-colored flowers from March to May, and distinct pink false petals that are actually leaves. It is also called "the paper flower" because of its unique appearance. It is an ornamental plant that adorns the island of Guam, found everywhere including in parks and gardens, and the name itself is sung in many songs by the people of Guam.
Climate Change/Conservation Status
Guam is already getting a good taste of what climate change will mean for the island. Typhoon events have repeatedly devastated the country, with two of the strongest ones occurring in both 2019 and 2002, leaving the island without electricity and over a thousand people without homes.
The ocean and surrounding waters have begun to warm, and it is predicted that the sea level will rise between one and three feet in the next century. The country is also currently suffering from rising air temperatures and coral bleaching. These challenges will require making high stakes decisions about infrastructure, and how to protect both plant life and human life.
Though culturally significant, the borganvilla is not native to Guam. There have been suggestions in the country to change the national flower to be the torchwood plant called gaosali, Bikkia tetrandra, one of the few native plants. It is important to Chamorro way of life and is used to make torches and candles. Given how much damage has already been done to Guam by climate change, it is likely that without conservation efforts made, much of the country's plant life could be lost. Bougainvillea spectabilis is drought tolerant and highly cultivated, so there aren't any reports of it being endangered at this time.
Alternate Names
Paper flower
Sources
Days Inn Guam, 2014. The Flower of Guam, the Puti tai nobio or Bougainvillea." Days Inn Guam. [website]
EPA, 2016. What Climate Change Means for Guam. Environmental Protection Agency. [website]
Guam Liaison Office, Research for World Sensorium. This statement can be found on the World Sensorium original website.
Guam Visitors Bureau, 2021. Come into bloom — Flora of Guam. Stars and Stripes. [website]
Lujan, T., 2018. Youth congress proposes change to territorial flower. The Guam Daily Post. [website]

Visit Guam, n.d. Flowers. Guam Visitors Bureau. [website]