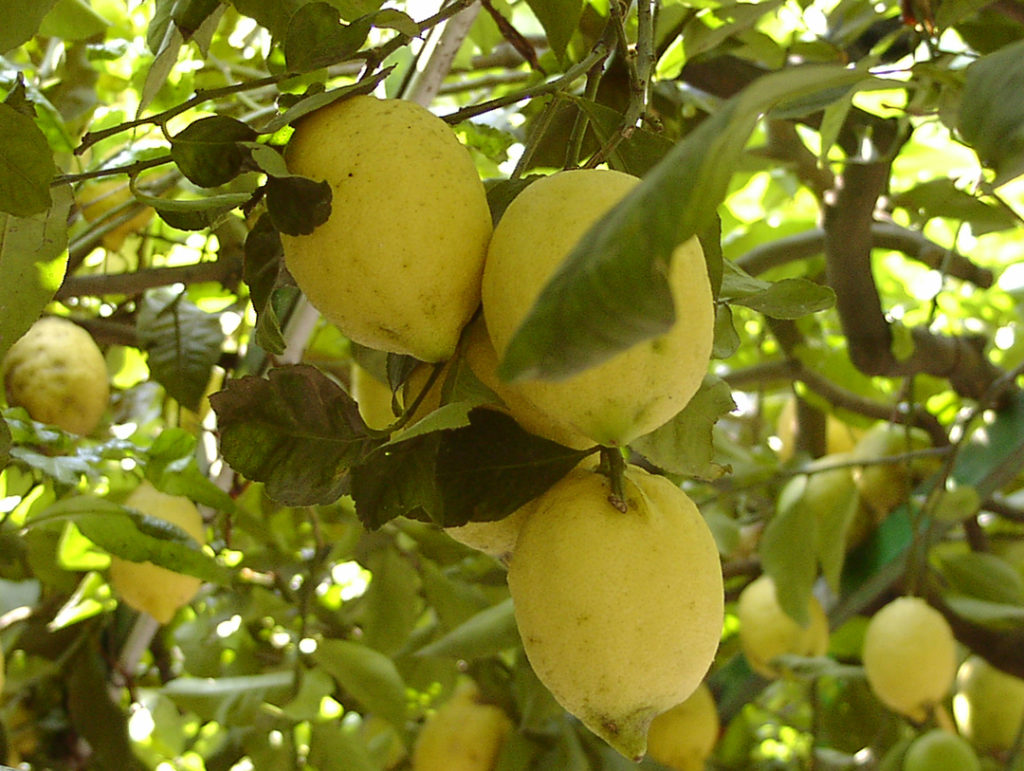 Italy
Lemon
Sfusato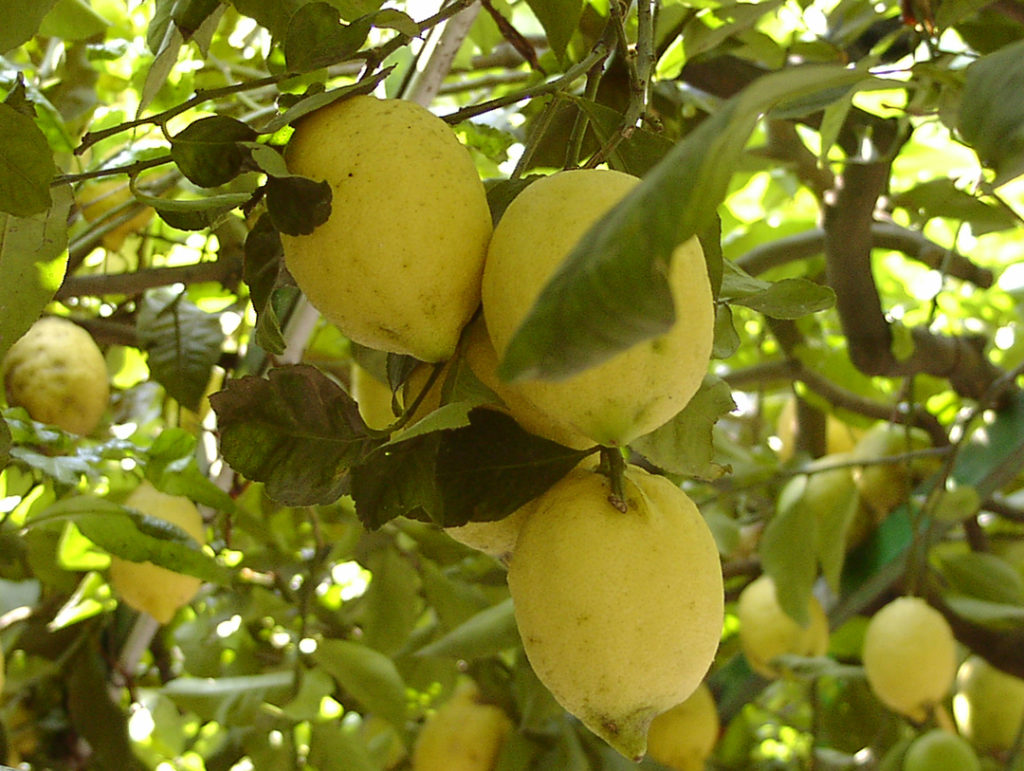 General Description / Cultural Significance
Italy is one of the oldest cultures in Europe, with a history of significant smells that includes fresh cut lemons and oranges. Evidence of the variety of lemon Sfusato, long and tapered with thick wrinkled skin, was even found in the ruins of Pompeii. Lemon trees are subtropical and the fruit is used throughout the country in artful Italian cuisine, served with anchovies, crab, risotto, mushrooms, and stewed with veal shanks. It is also found in lemon tarts, sorbet, pudding, biscuits, and especially Limoncello.
The Lemon tree flowers are purple and fragrant, and the fruit grows at different stages throughout the year. Historically the tree is ornamental, found most densely on the Amalfi coast and in Sicily. However, they are grown and recognizably fragrant all over the country. Lemon trees do best in warm temperatures but can tolerate high temperatures too… to a point.
Climate Change/Conservation Status
Climate change is already affecting Italy, as the country is seeing both heatwaves and intense rainfall patterns. Italy is located at the center of the Mediterranean which is one of the areas affected most heavily by the climate crisis.
In the citrus-growing region of Italy, temperatures are making records. In 2021, from Tuscany to the tip of Sicily, Italy has been enduring one of the worst droughts in its history. The reservoirs and wells in Sicily have run dry and the lemon trees are at stake. When temperatures get too high, the inside of a lemon crumbles and turns to mush. On August 11, 2021, the ancient city of Syracuse in Sicily recorded the highest temperature ever recorded in Europe—119.84 degrees Fahrenheit, or 48.8 degrees Celsius. Predictions are that these record temperatures are the new normal.
See page 'Holy See' for additional information on Italy
Alternate Names
Limone
Sfusato di Amalfi
Sources
Horowitz, J., 2021. A Sicilian Town Sends an Omen of a Much Hotter Future. The New York Times Company. [website]
The Italian Cultural Institute. This statement can be found on the World Sensorium original website.