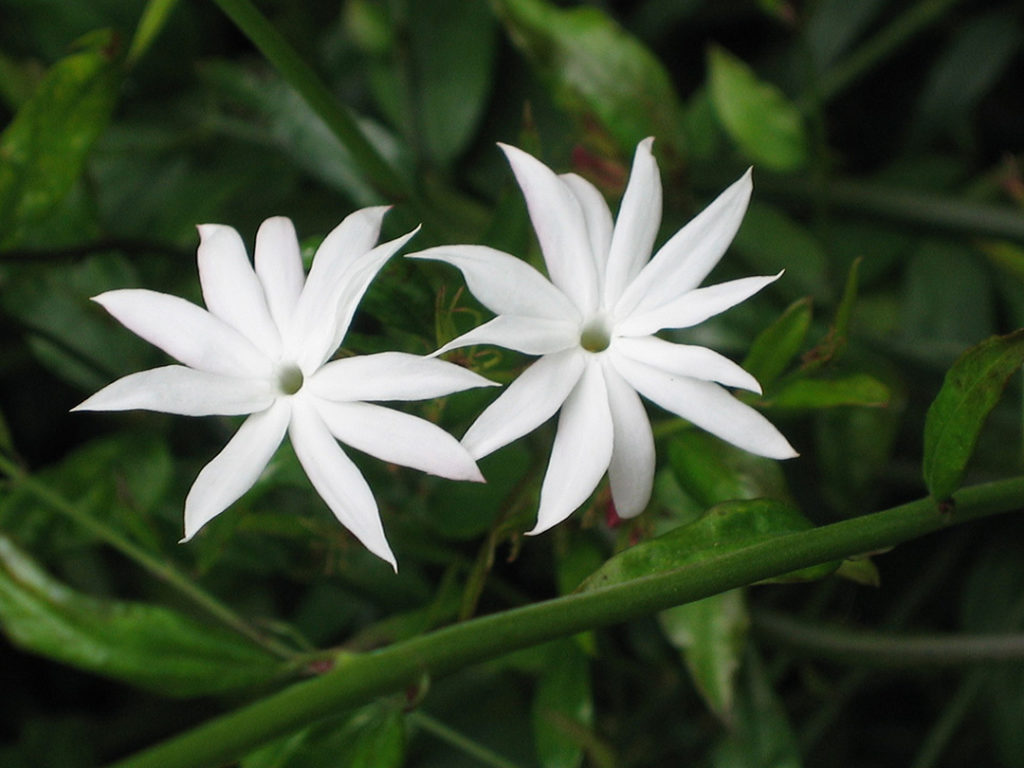 Kenya
Jasmine
Jasminum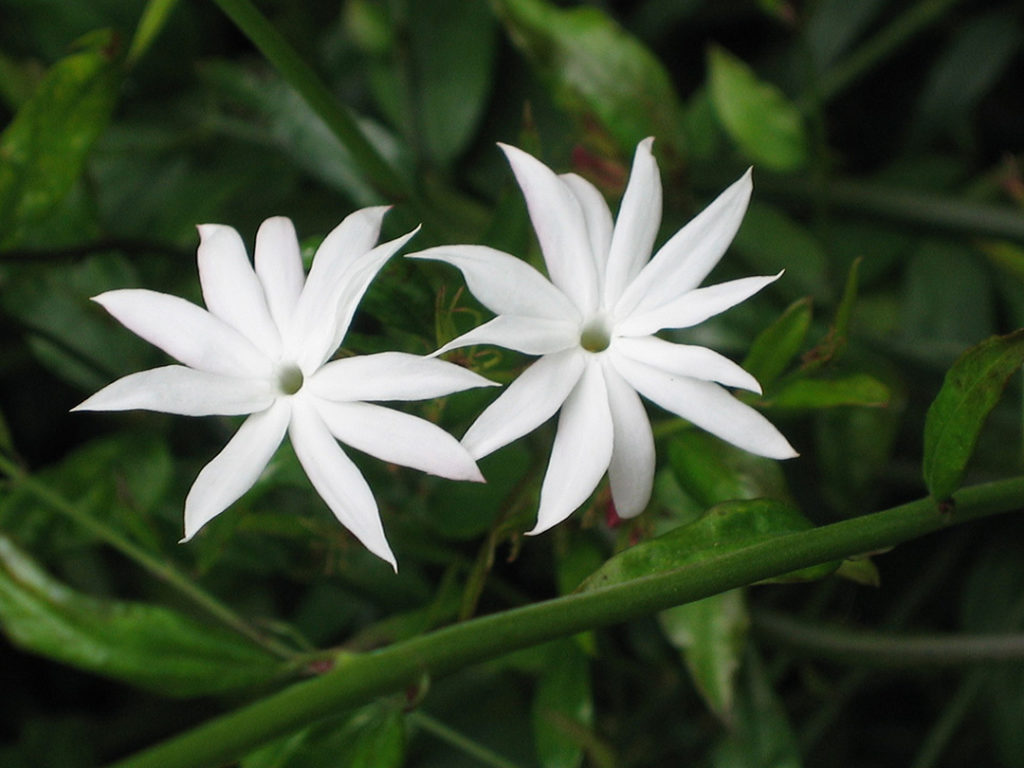 General Description / Cultural Significance
Jasmine, Jasminum, grows wild in Kenya and is cultivated for its scent. It is used to scent houses and carried by brides in weddings, then thrown in celebration. The Maasai people of Kenya use Jasminum abyssinicum as a medicinal remedy to treat wounds. It is also scientifically proven to have analgesic, antiseptic, and anti-inflammatory qualities, which uphold its traditional uses. Jasmine's sweet scent and white flowers are recognized and favored by almost all Kenyans. Its essential oil enhances libido and creates a happy and uplifting effect in whoever smells it.
Climate Change/Conservation Status
Kenya reports that climate change is having an impact on indigenous people as well as cities. The increased periods of drought, increasing temperatures, change in precipitation patterns, and population growth are inflicting a toll on all life in the country. Over the past several decades, average temperatures have increased overall. The long rainy season has become shorter and drier and the short rainy season has become longer and wetter, while overall annual rainfall remains low.
Water rationing has been ongoing in Kenya's capital, Nairobi, since the beginning of 2017, despite the 2013 bonanza discovery of 250 trillion liters of groundwater in the country's Turkana County, because the last two rainy seasons have been so dire. However, even after painstaking conservation, the capital is running out of water. This is one of the challenging trends of the city, but is equally as grave for Kenya's farmers and herders. For centuries, nomadic tribesmen have traveled the vast expanse of the Rift Valley with their herds. But, as the climate has changed, the grass and other vegetation that nurture the animals have died. The country reports there is political will to do what is necessary to turn the situation around; they not only have to find a way to supply water to the city, but to supply water to the millions along the Tana River with small towns and hundreds of small farms that supply food for the city. But, in the Rift Valley, herders feel they will soon go the way of their livestock.
As this traditional herding way of life ebbs away, Nairobi is becoming the epicenter of tech innovation known as Silicon Savannah or the Silicon Valley of Africa. Mobile phone use is at 90 percent and it is their primary source of paying bills and extending their culture.
At the same time, a research group writing for the African Journal of Traditional, Complementary and Alternative Medicines is calling for "urgent conservation measures so as to maximize the sustainable use of these vital resources…" Jasmine falls into a category of medicinal plants that are under threat.
Alternate Names
Forest jasmine
Sources
Ambassador and Permanent Representative, Permanent Mission of Kenya to the United Nations. This statement can be found on the World Sensorium original website.
Bussman, R. W., 2006. Plant use of the Maasai of Sekenani Valley, Maasai Mara, Kenya. J Ethnobiol Ethnomed, [website] 2(22).
Cohen, J., 2015. There is No Time Left. Human Rights Watch. [website]
Parks London, n.d. Fragrance Facts: Uses and Benefits of Jasmine. Parks London. [website]
Officer of the Ambassador, Permanent Mission of Kenya to the United Nations. This statement can be found on the World Sensorium original website.
Peralta, E., 2017. As The Climate Changes, Kenyan Herders Find Centuries-Old Way Of Life In Danger. NPR. [website]
Richards, J., 2017. Kenyan entrepreneurs help youth thrive in Africa's emerging 'Silicon Valley'. NBC Universal. [website]
Tadiwos, Y., Engidawork, E., & Nedi, T., 2017. Analgesic and anti-inflammatory activities of 80% methanol root extract of Jasminum abyssinicum Hochst. Ex. Dc. (Oleaceae) in mice. Journal of Ethnopharmacology, [website] 202. DOI: 10.1016/j.jep.2017.02.036
Watson, C., 2017. Thirsty City: after months of water rationing Nairobi may run dry. Guardian News & Media. [website]