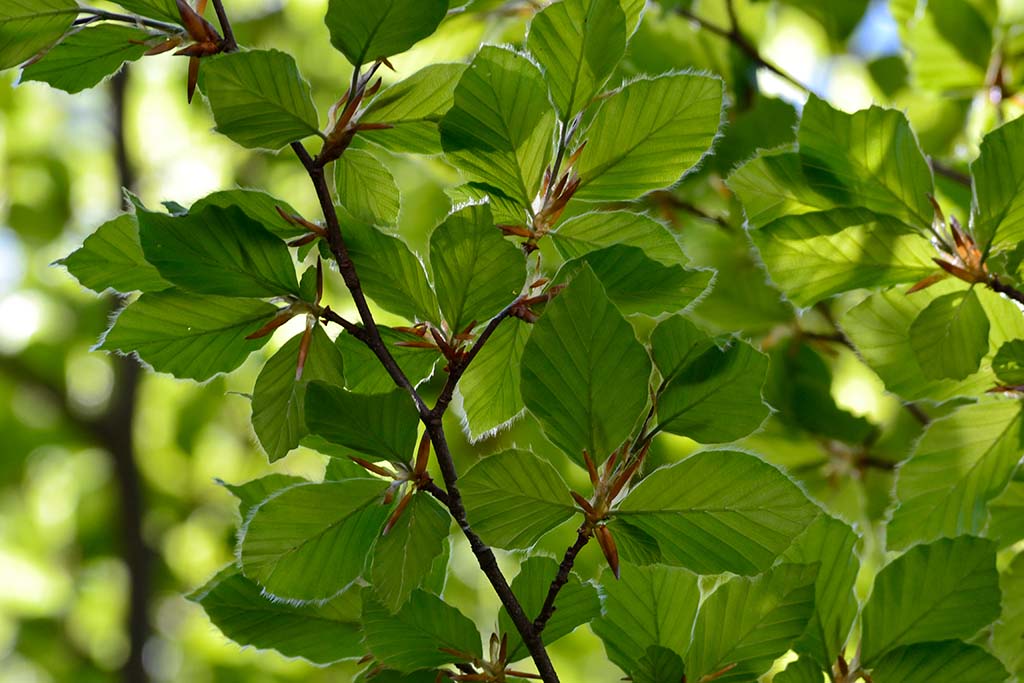 Kosovo
Pinnate Forest "Balkan Beech"
Fagus taurica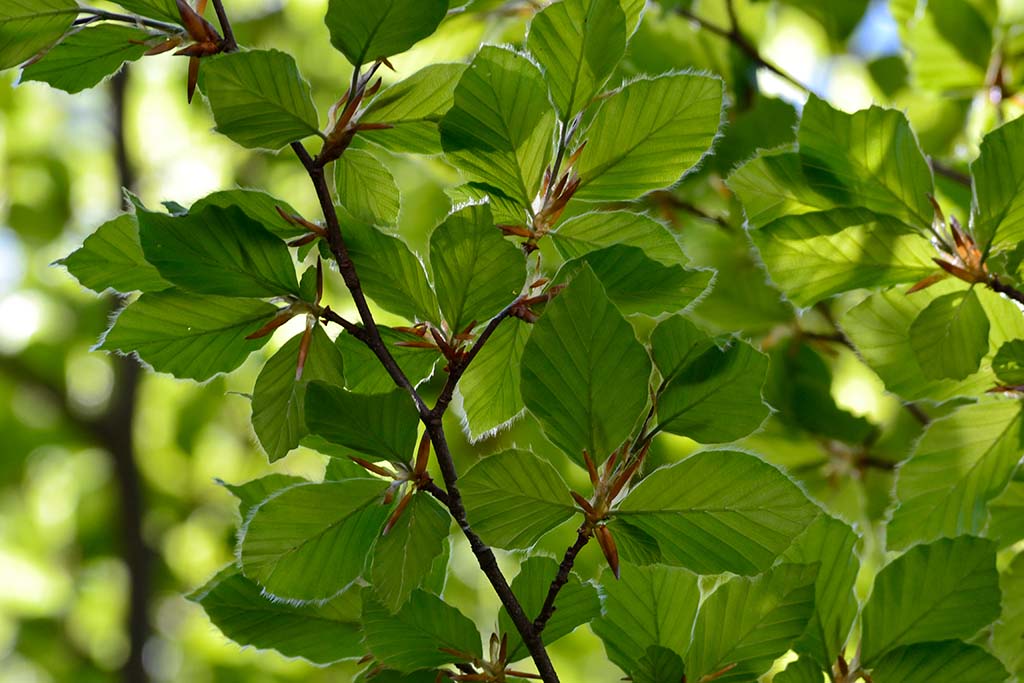 General Description / Cultural Significance
Kosovo is a small, landlocked country in the central Balkan Peninsula. Though the country makes up only 2.3% of the Balkan region, 11.4% of endemic vegetation of the Balkans is represented in Kosovo. The country's rich and biodiverse forests are of great importance to the Balkan people who have cherished and utilized them throughout history. The Balkan Beech Tree, Fagus Taurica, is one of the most prevalent indigenous trees in Kosovo. The Balkan people rely on Beech wood to fuel their fires and construct their buildings, though this has resulted in illegal logging which threatens the Fagus taurica populations of Kosovo. Throughout the country, one can find pure Beech forests at altitudes of 900m to 1500m and mixed forests of Beech, Oak, Spruce, and Fir around 400 to 800m.
A 2014, a cross-cultural, ethnobotanical study documented the traditional knowledge of local plants used in food, medicine, and handicrafts, and how different ethnic groups in Kosovo take care of their local ecosystem. The findings emphasized that increased urbanization and migration are threatening the integrity of these traditions. The researchers concluded that Kosovan elders, who understand native plants like the Balkan Beach, must be valued and utilized if the country is going to hold onto its traditional Kosovar plant knowledge and look towards more sustainable economic developments in eco-tourism, the trade of aromatic herbs, and exchange of medicinal plants.
Climate Change / Conservation Status
Kosovo's extensive forest cover is primarily broadleaf, grown from natural seeding, and coniferous. The broadleaf forests are dominated by Oak and Balkan Beech, but there are urgent concerns about their state due to desertification from massive soil erosion. In recent years, Kosovo has been experiencing warmer temperatures, unprecedented fluctuations in precipitation, and variability in weather patterns in general. There were floods in 2006 and droughts in 2007 and 2008. The effects of climate change are exacerbating existing problems with water scarcity and its effects on the country's biodiversity. Despite efforts to mitigate predictions of food insecurity with irrigation and clean energy, it is suspected that warmer climates may make it impossible to sustain these efforts.
Atmospheric pollution and climate change are greatly affecting the decline of the Balkan forest. Pinnate Forests are highly susceptible to drought due to their shallow rooting systems, which leave them vulnerable to disease. The forests, in general, are detracting from all areas except for its most northern ranges.
Alternate Names
Crimean beech
Sources
Mustafa, B., & Hajdari, A., 2014. Medical Ethnobotanical Studies in Kosovo. Ethnobotany and Biocultural Diversities in the Balkans, pp.113-133. DOI:10.1007/978-1-4939-1492-0_7
Mustafa, B., et al., 2015. A cross-cultural comparison of folk plant uses among Albanians, Bosniaks, Gorani and Turks living in South Kosovo. Journal of Ethnobiology and Ethnomedicine, 11(1). DOI: 10.1186/s13002-015-0023-5
Packham, J., et. al., 2012. Biological Flora of the British Isles: Fagus sylvatica. Journal of Ecology, 100(6), pp.1557-1608. DOI:10.1111/j.1365-2745.2012.02017.x
Pieroni, A., & Quave, C., 2014. Ethnobotany and Biocultural Diversities in the Balkans. New York: Springer, pp.113-133. DOI:10.1007/978-1-4939-1492-0
Pulaj, B., 2013. Report on the situation of the beech forests in Kosovo. University of Prishtina. DOI:10.13140/RG.2.2.19085.74723/1