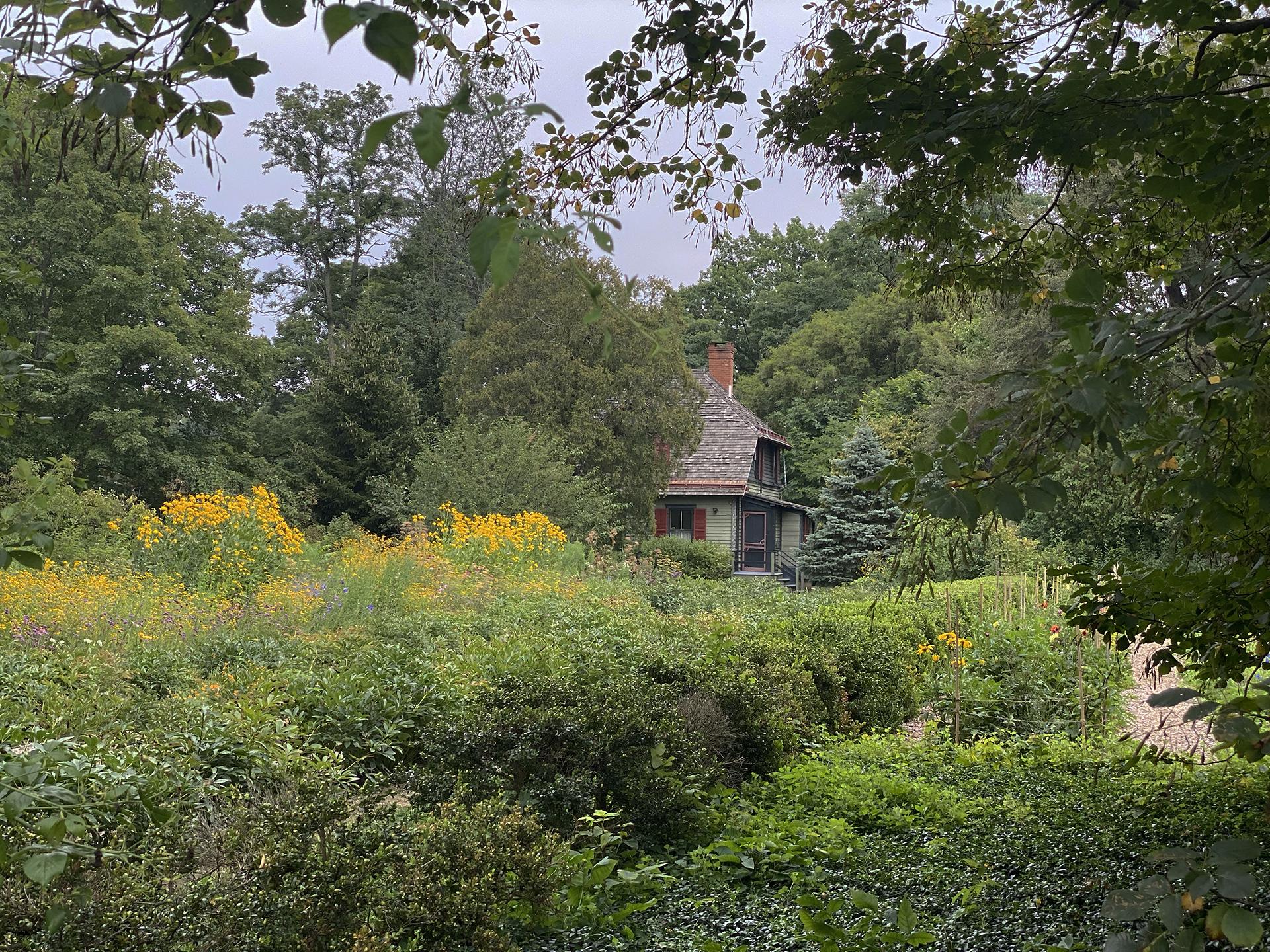 Samuel Morse
Locust Grove Estate and Nature Preserve
By Gayil Nalls
Sign up for our monthly newsletter!
Gardens and art may not be the first thing on your mind when you visit Locust Grove, the home of Samuel F. B. Morse (1791-1872) from 1851 until the time of his death. It is known primarily as an historic site and museum dedicated to Morse's work as the inventor of the telegraph and Morse Code. However, it is also dedicated to his expansive life as an artist and creator of landscapes, portraits, sculpture and drawings, and the beautiful grounds of his home.
He began painting while he was a student at Yale, and after graduating with honors, he spent three years in England under apprenticeship. Soon thereafter he established himself as a professional artist winning important commissions. He was an activist for artists rights, and in 1825 he led a group of young artist colleagues to secede from the antiquated American Academy of Art and form the progressive National Academy of Design. He served as the organization's president until 1845, and made important contributions advancing art in America. His work as an artist was eventually eclipsed by his inventions, and at age forty-six he stopped painting to perfect the electromagnetic telegraph and founded the Magnetic Telegraph Company and began building telegraph lines.
The main house of Locust Grove is an Italianate style designed by Morse in 1850, inspired by his visit to the Italian countryside and the gardens there. He sketched floor plans, architectural details for its construction, and landscaping and guided workers on plantings.
The 180-acre property has landscaped gardens and trails to walk through woods of oak, ash, tulip trees overlooking the Hudson River. Grounds near the house are shaded by many historical trees of character including gorgeous European beech, Hickory and the namesake Black locust.
Following the house's construction, Morse continued working on the estate's counterpart, the potager garden, with a kitchen garden containing a large variety of vegetables, herbs and fruits on one side and an equally aesthetically pleasing cutting garden of flowers and ornamentals on the other side featuring black-eyed Susan, dahlia, phlox, anemone, vervain, hibiscus, hydrangeas, pincushions, and coneflowers.
In the kitchen garden photographs you'll see black-eyed peas, beets, tomato, carrots, globe artichoke thistle, asparagus and more, grown in a way that gratifies the eye. The texture and color of the asparagus and globe artichoke thistle in bloom brought a focal point to the design and certainly was where the excitement was. Bees were lovingly foraging through the purple petals of the artichoke for nectar and pollen and it was quite a site. Butterflies were loving them too. If you need more inspiration to grow this vegetable, you may want to also know that it's one of the world's oldest medical plants. The cynarin in its leaves is good for liver and gallbladder issues, stimulating the flow of bile, and lowering blood cholesterol, among the many positive health effects of the compound. Hiking the wooded trails and time looking out over the Hudson River will also have a positive effect on your health.
Gayil Nalls, Ph.D. is the creator of World Sensorium and founder of the World Sensorium/Conservancy.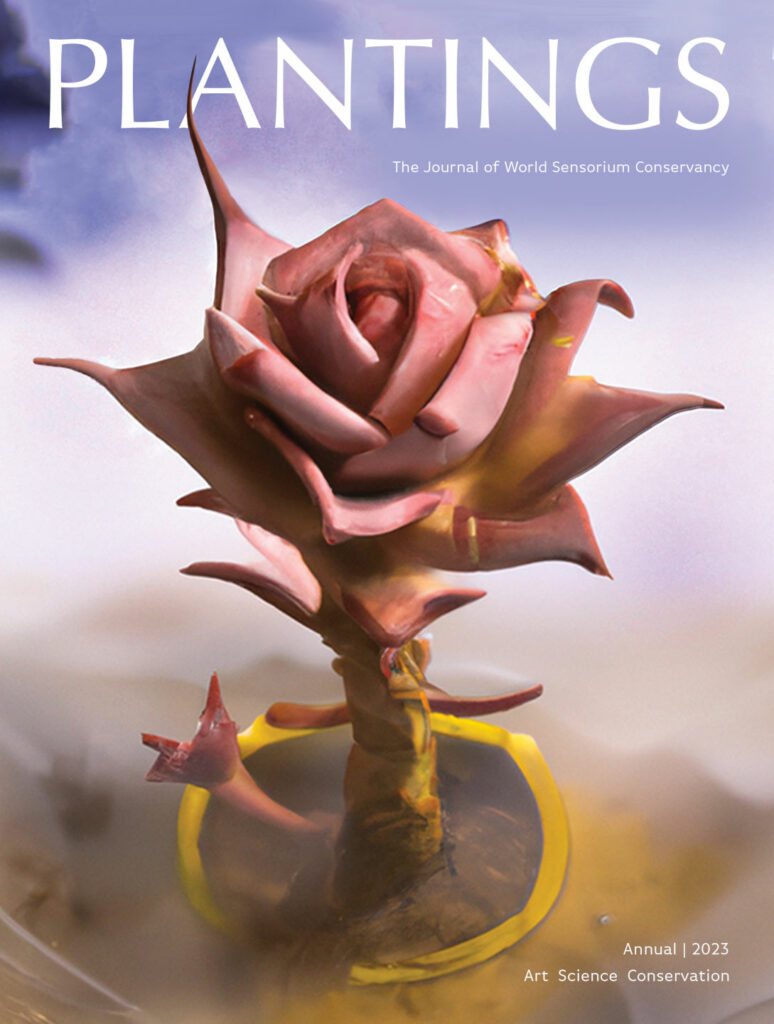 Plantings Print Annual 2023
Have you been looking forward to the 2023 Plantings print annual?
What do you like best about Plantings, the ideas and substance of the articles, the inspiring interviews, the beautiful photography, the creative charge to live sustainably? It's all available again in print for purchase in our store. The 2023 Plantings will available for shipping in April. Purchases in March are a special price of $20.00, after that it will be $22.00 shipped domestic.