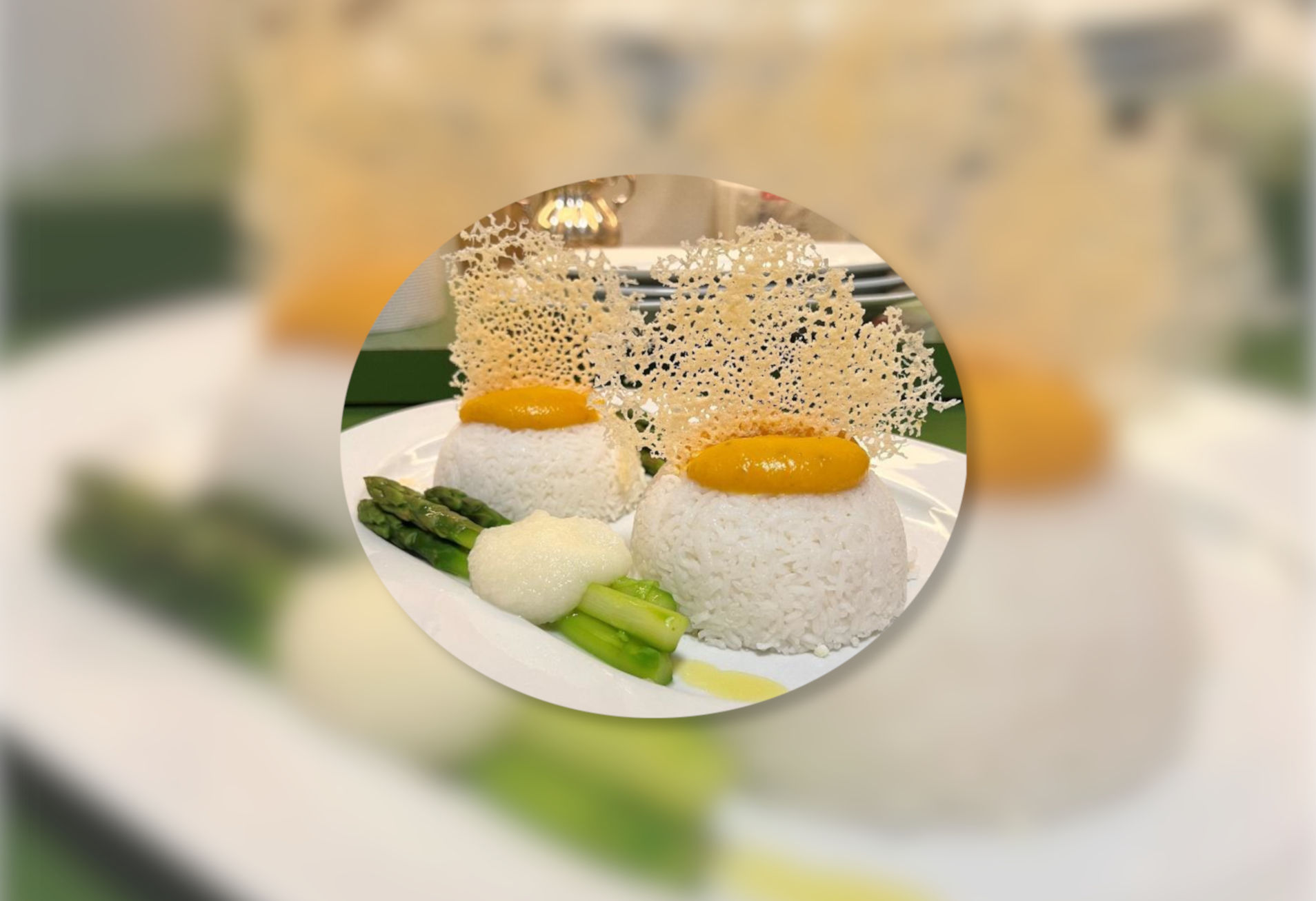 Eat More Plants: Recipes
Basmati Rice with Pumpkin, Asparagus, Cauliflower and Grana Padano 'Waffle'
By Chef Giovanni Parlati
Sign up for our monthly newsletter!
• 300 g (1 1/2 cups) Basmati rice
• 150 g (1/2 cup) of pumpkin puree
• 8 boiled asparagus
• 90 g (2/3 cup) of grated Grana Padano
• 200 g (1/2 cup) of cauliflower puree

Preparation:
Wash the basmati rice at least 5 times each time using clean water. Cook it in a pot with salt. Cook with a low flame and let the water evaporate. While still hot, put the rice into individual glass bowls and press it lightly so that it will have a dome shape after it cools.
For the Grana Padano, cut a square of baking paper and place it in a flat dish that can be put in the microwave. Spread the grated cheese using a spoon in a circular pattern to make a 'fan'. Cook in the microwave for 2 minutes at maximum heat.
Cook, cool and salt the pumpkin and cauliflower purees separately.
Cut the asparagus stems, peel the asparagus and cook in salted water for 4 minutes.
Serving:
Turn the rice bowls over onto a serving dish.
Pour a little pumpkin puree on top and decorate with the Grana 'fan'.
Place the asparagus on the side and pour the caulifower puree over it.
Chef Giovanni Parlati was born in Genoa, Italy. He has been an Executive Chef in many restaurants in Genoa, Milan, Paris, the Grenadine Islands and Berlin. He was a private chef for the Campari family and now is a Chef for private yachts.
giovanni.parlati65@gmail.com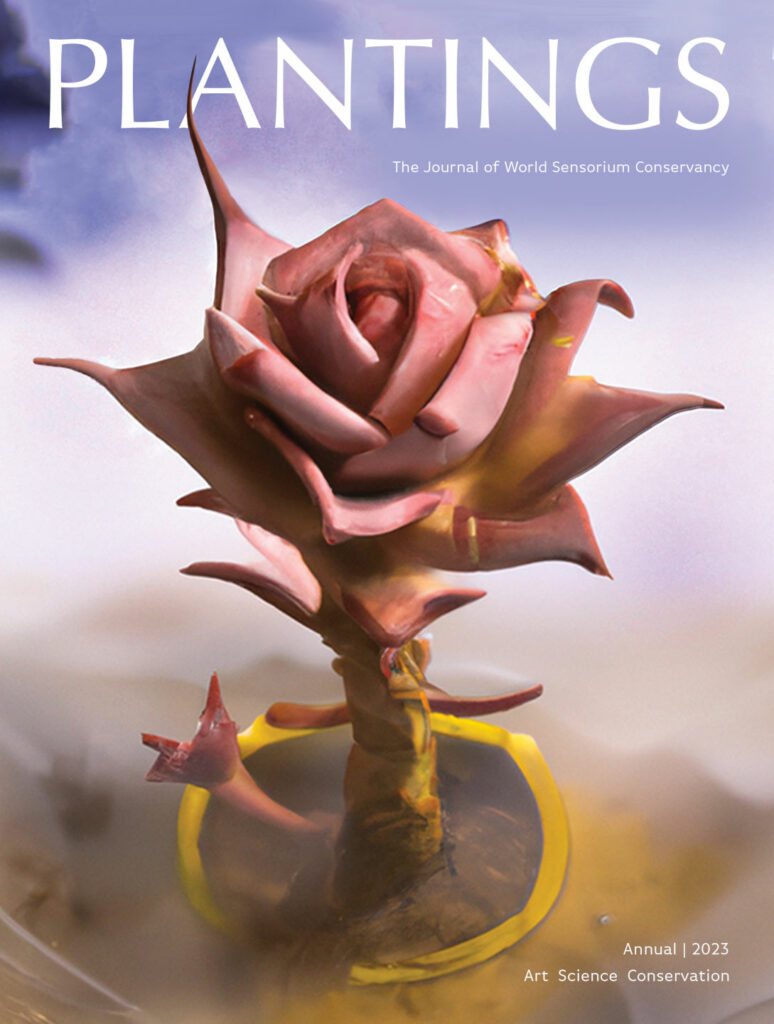 Plantings Print Annual 2023
Have you been looking forward to the 2023 Plantings print annual?
What do you like best about Plantings, the ideas and substance of the articles, the inspiring interviews, the beautiful photography, the creative charge to live sustainably? It's all available again in print for purchase in our store. The 2023 Plantings will available for shipping in April. Purchases in March are a special price of $20.00, after that it will be $22.00 shipped domestic.