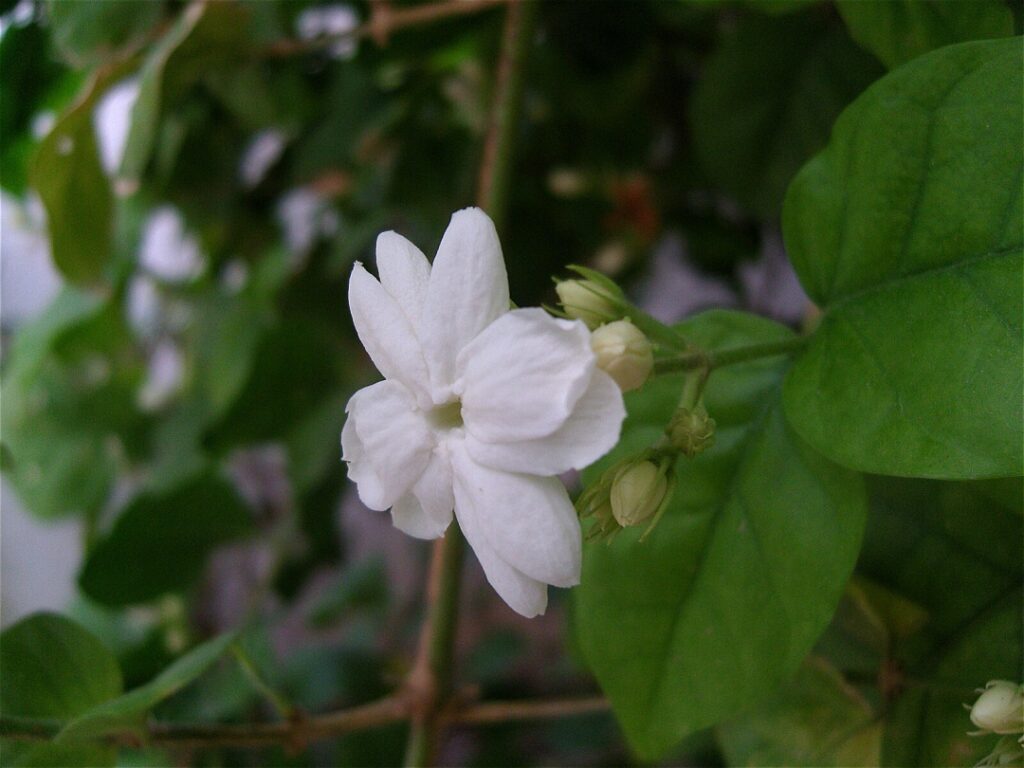 Habib M'henn, CC BY-SA 3.0
Saudi Arabia
Jasmine
Jasminum Sambac and grandiflorum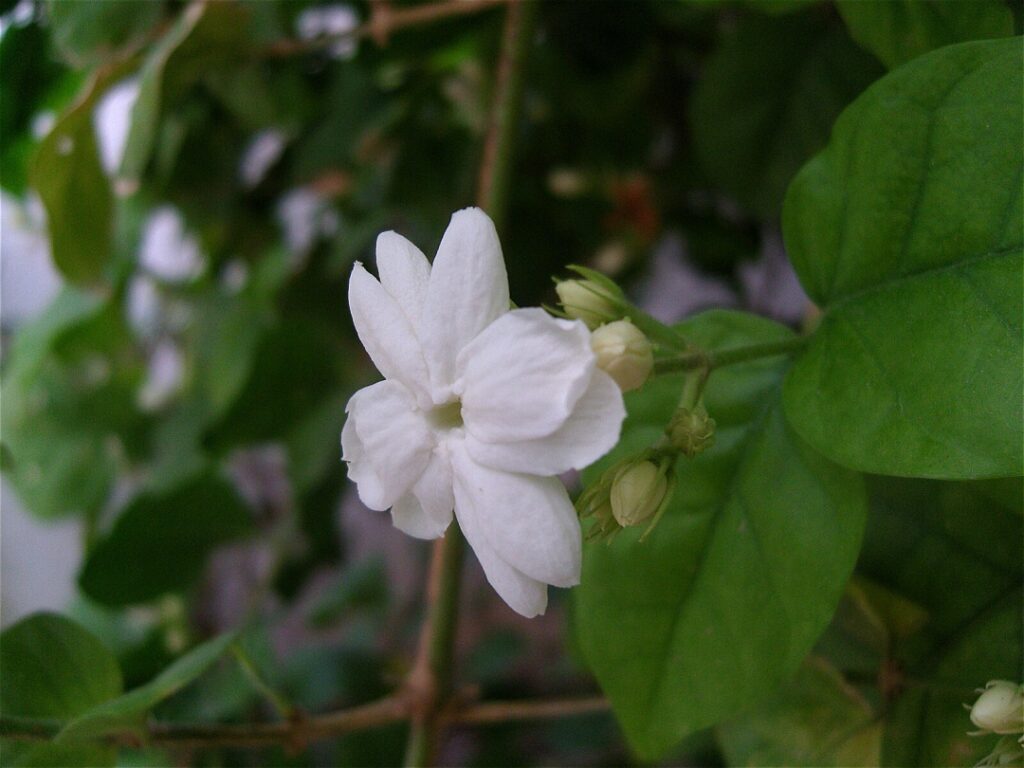 Habib M'henn, CC BY-SA 3.0
General Description / Cultural Significance
Jasmine or more specifically, Jasmine Sambac, commonly called Arabian jasmine in English, is an exceptionally attractive evergreen vine or shrub with white, sweet-scented flowers that bloom throughout the year in green areas. Although not originally a native of the country, Jasmine species have been widely cultivated across Saudi Arabia for hundreds of years, particularly in the Southwest and the southern Jazan region. The plants are often grown close to the home so the alluring smell, a natural relaxant and aphrodisiac, can be enjoyed. Jazan, on the other hand, has become a Jasmine destination, cultivating nearly 300 tons of Jasmin flowers annually and extracting the flower's oil. The farmers have established the Association of Arabian Jasmine and Aromatic Plants and are holding yearly festivals. The oil is used to make fragrances and the dried flowers are a popular flavoring in tea.
Jasmine flower plants are used in the home when entertaining and are a part of weddings, and funerals. The influence of this flower and its captivating scent has fully permeated the lives of Saudis. The flowers have antiseptic, analgesic, and anti-inflammatory properties that have been used for healing.
The date palm tree may be the national emblem, but jasmine and it characteristic intoxicating fragrance is its olfactory emblem. Jasmine is the most popular and beloved flower in the country.
The floral Royal Jasmine (Jasminum grandiflorum) is the official "National flower of Saudi Arabia."and Jasmine gradiflorum and Jasmine sambac are used in national events a celebrations,
Climate Change / Conservation Status
Saudi Arabia has a desert climate apart from the semi-arid southwest. Climate change and its effects mean even higher extreme temperatures and continued and worsening droughts, and floods.
Jasmine sambac has become an important commercial flower species for the country. The plant has unique heat stress tolerance traits, which are currently being studied to understand its adaption ability to soaring heat waves and to understand climate change's effect on the plant's aroma compounds.
Alternate Names
Arabian Jasmine
Sources
Qi, Xiangyu et al. The genome of single-petal jasmine (Jasminum sambac) provides insights into heat stress tolerance and aroma compound biosynthesis https://www.frontiersin.org/articles/10.3389/fpls.2022.1045194/full
Permanent Mission of Saudi Arabia to the United Nations. This statement can be found on the original World Sensorium website.