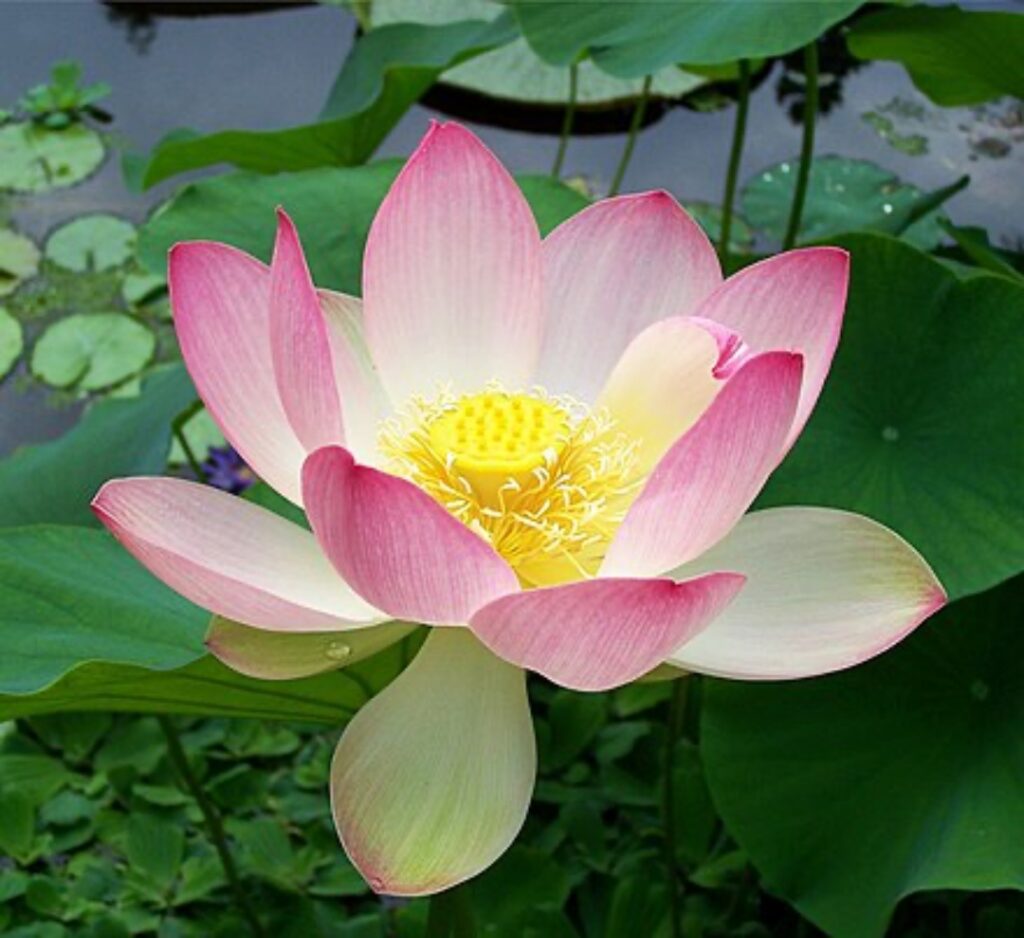 T. Voekler, CC BY-SA 3.0
Vietnam
Lotus
Nelumbium Nelumbo & Nymphaea lotus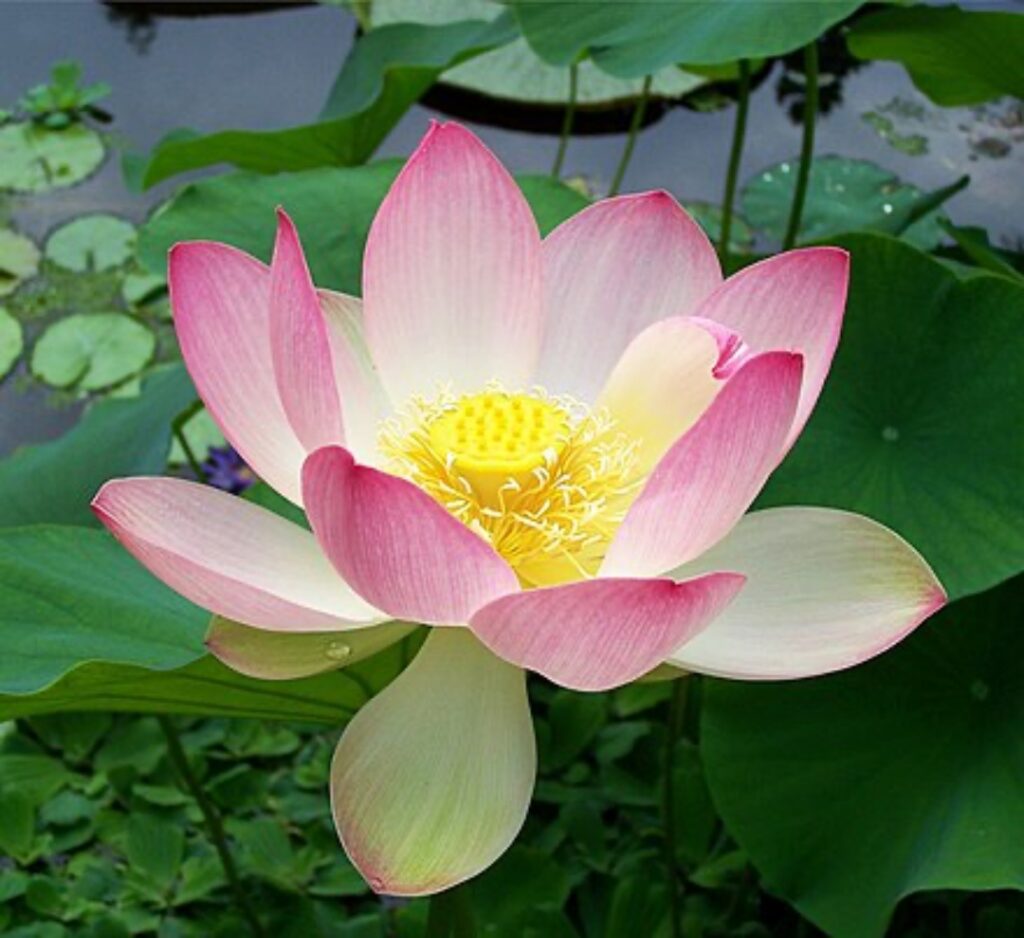 T. Voekler, CC BY-SA 3.0
General Description / Cultural Significance
Iconic in its flavor, scent, beauty, and meaning for the Vietnamese civilization, the love of the lotus flower led them to vote it the county's national flower in 2011 with 71.1% approval. The lotus was felt to symbolize the cultural character of the people, and they are found in all regions of the country.
The fragrance of Lotus is described as "mind lingering". At night, the flower closes and sinks beneath the water to rise and bloom again at dawn, a time when poets have declared it the most remarkable in its beauty. For the people of Vietnam, the lotus symbolizes serenity and purity of heart and mind. The pink variety is held in the highest esteem. Besides being enjoyed for their beauty and fragrance, different parts of the flower are used for other purposes. The stamens are dried and made into an herbal tea. So too are its seeds, which are eaten raw, dried, or boiled and used as medicine. Young stems are used in salads, slices of lotus root are added to soups, and green leaves are used to wrap chicken rice. The root is highly nutritious and is a source of fiber, phytonutrients, vitamins, and minerals, including large amounts of copper. Lotus not only boosts the immune system but it is also known to improve mood, creating a sense of wellness and a stable mental state.
Climate Change / Conservation Status
Vietnam is considered one of the five most vulnerable countries in the world to climate change, enduring typhoons and floods, that alternate with droughts. With an agriculture-based economy, climate change's extreme weather is already hitting the country, and Mekong Delta in particular, hard. The lotus continues to be the symbol of optimism for the future. To adapt Vietnam is building flood-based lotus and rice farming systems. The IUCN Vietnam is supporting water retention and lotus conservation projects to save the plants and find new uses for the plant, such as using lotus fiber for cloth weaving.
Alternate Names
Asian Lotus
Sacred Lotus
Sources
IUCN supports weaving lotus fabric: contributing to climate change adaptation and livelihood improvement in Mekong delta https://www.iucn.org/news/viet-nam/202104/iucn-supports-weaving-lotus-fabric-contributing-climate-change-adaptation-and-livelihood-improvement-mekong-delta
"Lotus – Vietnam's national flower, a symbol of divine beauty." Cutemintran. May 11 2013, https://cutemintran.wordpress.com/2013/05/11/lotus-vietnams-national-flower-a-symbol-of-divine-beauty/. Accessed Oct 4 2016.
Permanent Mission of the Socialist Republic of Viet Nam to the United Nations.