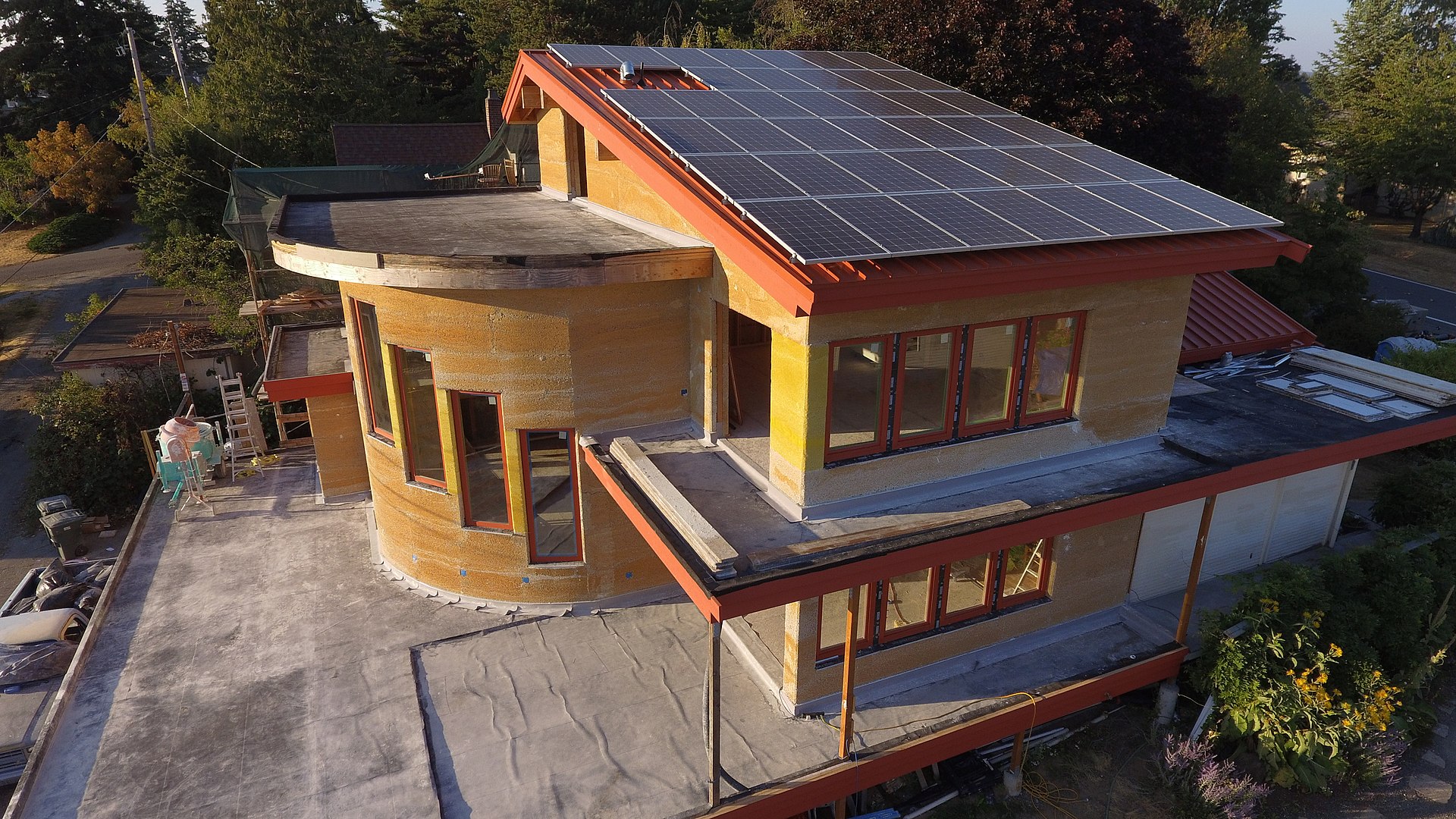 A hempcrete house under construction in Washington.Tommygibbons46 CC BY-SA 4.0 via Wikimedia
A Building Material That Consumes CO2 Has Finally Come to the US
By Peter Yeung
Sign up for our monthly newsletter!
This fall, when parents dropped off their children at De Leertrommel, a school about 10 miles northwest of Brussels, the young pupils began their studies as they had for many years before.
But while the U-shaped, seven-room school constructed in the 1960s looked much like any other, it represents a major leap forward in sustainable construction: it had been completely renovated in a €2 million (USD $1.9 million) project to become the first Flemish school to ever be built with hemp.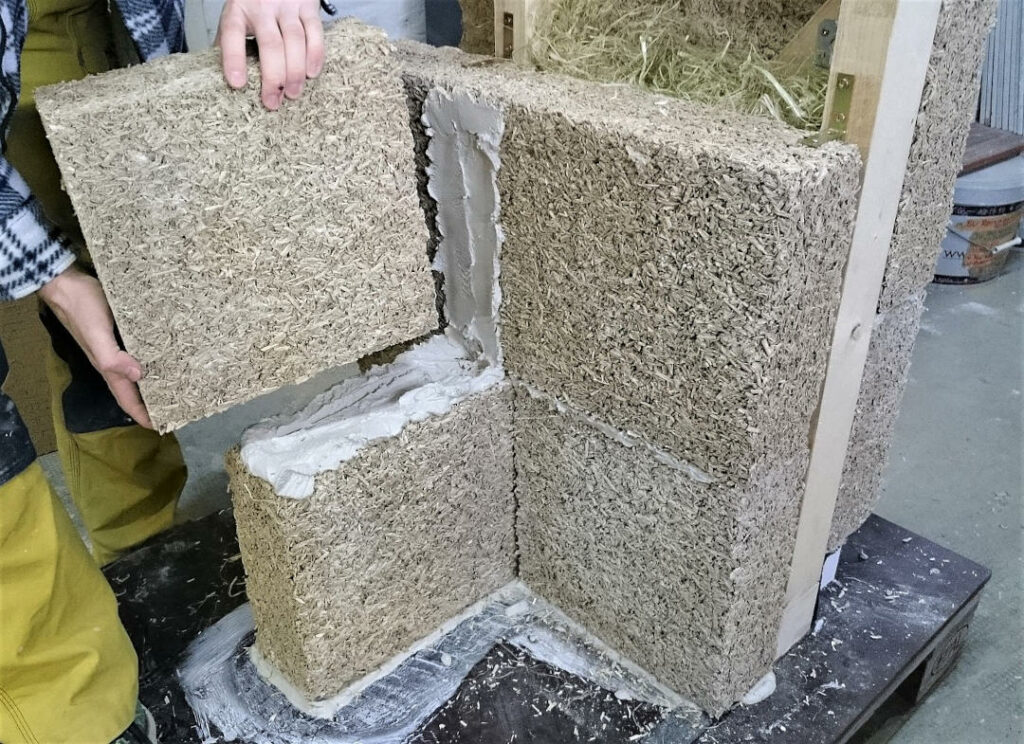 "The project was to build well-ventilated classrooms where pupils can be comfortable and healthy throughout the year," says Charlotte De Bellefroid, a spokesperson for IsoHemp, the Belgian company that fabricated the school's hemp-based construction materials.
IsoHemp's blocks, and alternatives made by many others, are made of hempcrete, a mix of hemp fibers, water, and lime or clay, which acts as a binder. Despite the simplicity of those natural ingredients, hempcrete — which consumers, businesses and governments around the world are growing to view as a sustainable building block of the future — has a dizzying array of benefits: it is fire resistant, provides soundproofing, insulates or stores heat (depending on external temperatures), repels mold and pests, and is malleable enough to allow for various aesthetic styles. Plus, hemp itself is a sustainable crop that needs few pesticides, is ideal for rotation, and has quick-growing roots that prevent soil erosion.
But most importantly of all, hempcrete has a very low carbon footprint. It requires three times less heat to create than concrete, weighs about one-eighth as much as concrete (leading to fewer transport-related emissions), and actively sequesters CO2 — according to one Cambridge University researcher, hemp absorbs between eight to 15 metric tons of carbon per hectare, significantly more than the two to six metric tons typically captured by forests.
Research by IsoHemp found that a single cubic meter of its hempcrete removes 75 kilograms of CO2 from the atmosphere over its lifetime — worth a few years of car use, depending on home size. It also has approximately as much thermal resistance as a double-glazed window (1-5 W/m²•K), and its honeycombed structure offers about enough soundproofing to block out the noise of a washing machine (44 decibels). "Zero carbon buildings are a possibility," says De Bellefroid. "But we have to act really quick."
In the struggle to slow climate change, experts say that decarbonizing construction can have an enormous impact. The construction industry is responsible for 39 percent of global carbon emissions. Concrete is one of the worst offenders, wreaking vast damage from air pollution to sand mining. If the industry behind cement — an ingredient of concrete — were a country, it would be the world's third largest emitter.
That unsustainability is fueling an explosion in interest for green concrete alternatives, demand for which is reaching heady highs. Last year IsoHemp, which was founded in 2012, opened a $5.9 million factory capable of producing up to five million hempcrete blocks annually. The Belgian company is growing about 30 percent a year in capacity, and is working on several key projects across Europe, including the renovation of 900 homes on a public housing estate in the center of Brussels.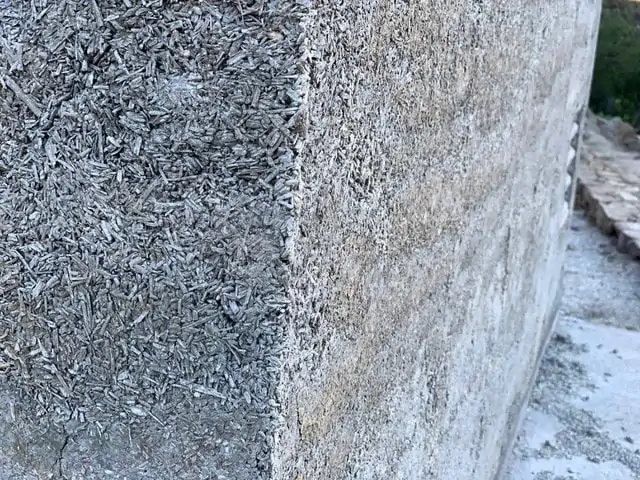 While hempcrete has been used in Europe for decades, the US could soon follow suit. For many years, industrial hemp was illegal in the US due to hemp's association with drug use, despite the fact that it does not contain more than 0.3 percent THC, the active ingredient in marijuana that makes users high. Building residential homes with hempcrete was therefore effectively outlawed until 2018, when the Farm Bill distinguished between hemp and cannabis plants. Then, in September 2022, hemp building materials were added to the model US residential building code, paving the way for legal use in 2024.
"As the world wakes up to the seriousness of the situation with regards to climate change and resource limits, the search for alternatives is bound to grow," says Steve Allin, director of the International Hemp Building Association. "Which is a relief after feeling as if we were shouting in the wilderness for so many years."
According to Allin, author of the book Hemp Buildings: 50 International Case Studies, hempcrete has been used in everything from a renovation of a 15th century oak-frame building in northern France, to the extension of a Nepalese hospital, a pioneering design project in North Carolina from 2010, and even a British grocery chain. "We can build in a better way for a cleaner, more sustainable future," he says.
Katie MacDonald, director of Virginia University's Before Building Laboratory, which experiments with low-carbon building material systems, is developing hemp panels similar to plywood and assessing whether hemp could be a sustainable crop grown in the state as a replacement for the waning tobacco industry.
"There's an incredible opportunity in the natural material space," she says. "It's exciting that there is a broader public adoption. But there are challenges ahead. Can we get construction industry adoption? Is it easy to assemble and use? Is the product price competitive? How do we make an assembly that's really advancing the cause?"
The problem, for now, is the waiting time for supply to ramp up, with backorders in some cases taking several months. IsoHemp is already exporting blocks to the United States, Australia, South Africa and several other European countries. "We need many more centers for processing in order to make it worthwhile for farmers growing it and for architects and builders to be able to use it," says Allin.
But hemp is one of the fastest growing plants in the world, alongside bamboo, and can grow 50 times faster than wood, meaning that enough biomass to build a small single-family house will grow in five months on one hectare of land.
One of the few aspects where there is room for improvement is hempcrete's inability to work as a load-bearing material. While it can be formed to surround timber or other types of framework, or made into blocks, bricks or panels, it cannot, for now, be used entirely alone. But MacDonald believes even that will eventually be solved.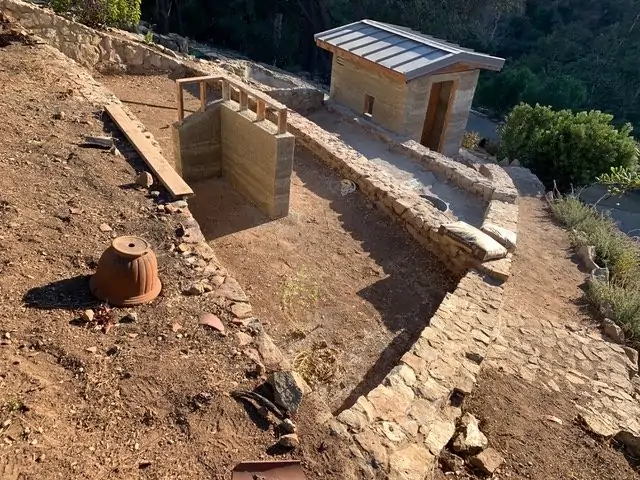 In the meantime, eager practitioners aren't waiting around. After Matthias Bank lost his family home and office in the largest wildfire in Los Angeles County's history in 2018, he wanted to "turn the tragedy into an opportunity to rebuild our home as a living laboratory of best practices in sustainable, disaster resistant, healthy building."
Research quickly pointed him towards hemp. "Hempcrete is very hard to burn, while also being low in embodied carbon, healthy, and when used correctly, superior from a seismic safety point of view as well," says Bank.
That led to Bank becoming a member of US Hemp Building Association and his family have been using hempcrete to build their chicken coop — with the hope of constructing their main house with it too, pending permits. The process hasn't always been smooth. The first set of blocks fell apart because they were made with the wrong binding material. But eventually, he was able to source better quality hempcrete and the results have put a grin on his face.
"I am glad to say the chicken coop looks great," says Bank. "The hempcrete is so lovely, my wife is not even sure she wants to plaster over it. We joke that the chickens have a better house than we do."
Peter Yeung is a Contributing Editor at Reasons to be Cheerful. A Paris-based journalist, he also writes for publications including the Guardian, the LA Times and the BBC. He's filed stories from across Europe, Asia, Africa and the Americas.
This article previously appeared in Reasons to be Cheerful.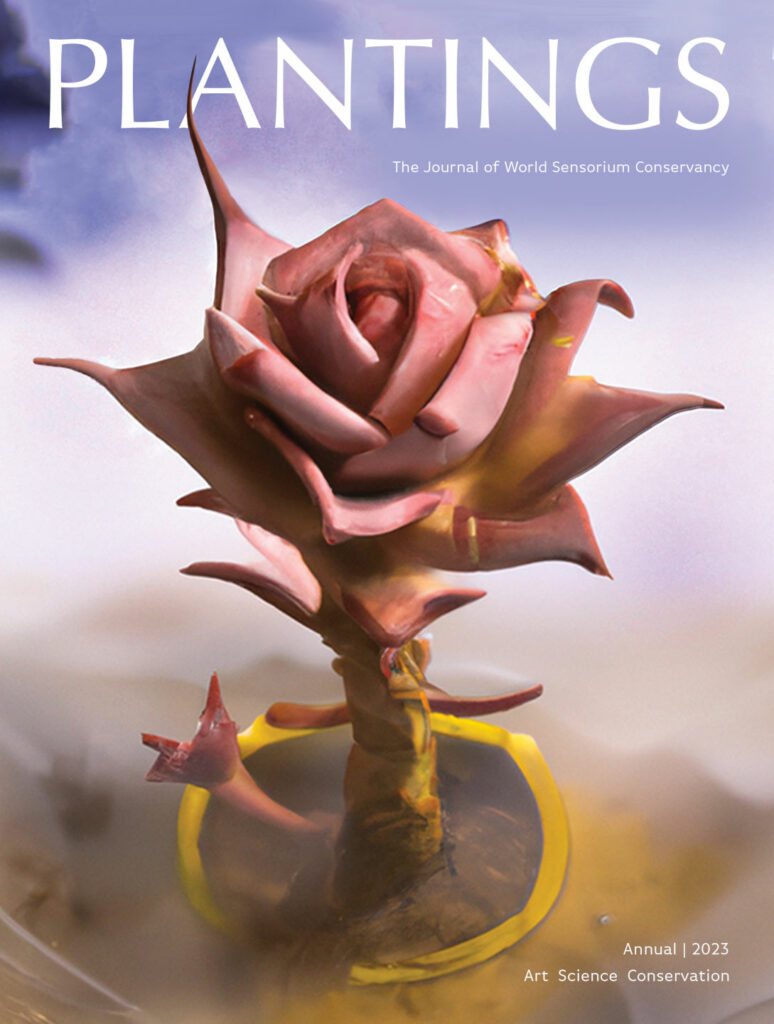 Plantings Print Annual 2023
Have you been looking forward to the 2023 Plantings print annual?
What do you like best about Plantings, the ideas and substance of the articles, the inspiring interviews, the beautiful photography, the creative charge to live sustainably? It's all available again in print for purchase in our store. The 2023 Plantings will available for shipping in April. Purchases in March are a special price of $20.00, after that it will be $22.00 shipped domestic.