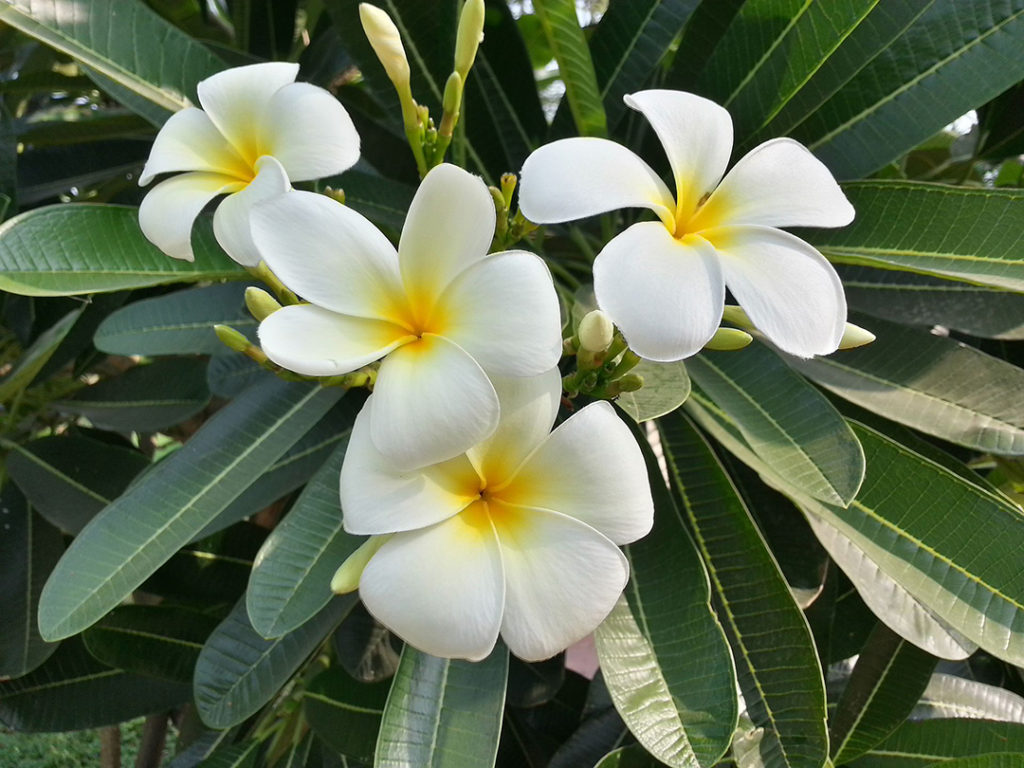 British Virgin Islands
Frangipani
Plumeria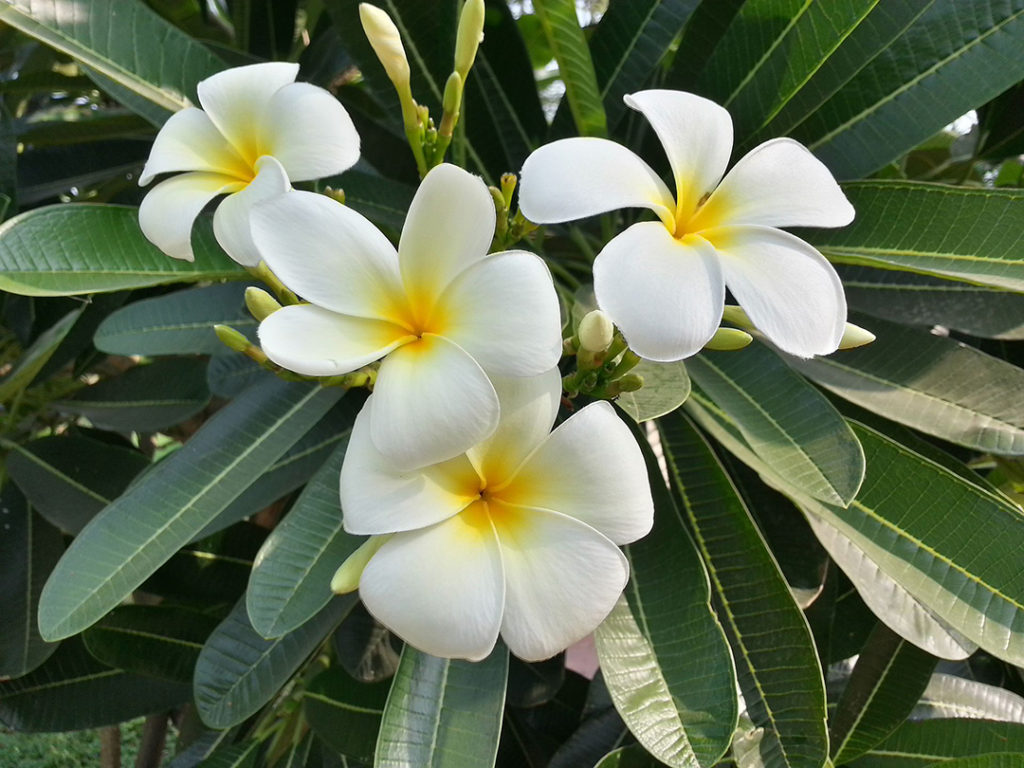 General Description / Cultural Significance
The British Virgin Islands comprise a large unspoiled volcanic archipelago with four larger islands that are more developed. Their beauty is enhanced by the lovely scent of a wild native plant that was once found mostly in the coastal thickets of the islands, but is now also cultivated in gardens and landscapes. It is the flowering tree called frangipani, or Plumeria, and it became the national flower of the British Virgin Islands. The flowers of Plumeria alba are white with a small yellow center and are extremely fragrant, and the islanders also consider it their national scent. But it is more than merely ornamental, and not only used in perfume. It has been a part of the Caribbean culture's medicine for generations, used as a poultice for healing bruises and ulcers, as a mosquito repellant, and as a brewed tea to treat many maladies. The flowers are used to adorn the body and are also consumed raw. In its history as herbal medicine, many parts of the plants are used to treat inflammation, digestion, skin disease, ulcers, diabetes and more.
Climate Change/Conservation Status
The British Virgin Islands are experiencing many impacts associated with climate change—extreme rainfall, increasing and more damaging storms, record-breaking cases of Dengue fever, and large blooms of Sargassum with influxes that have shut down beaches.
All the Virgin Islands are taking ambitious steps to try and safeguard themselves, but ultimately, they depend on the world's actions to stop the rising waters and the mass coral bleaching events.
Alternate Names
Graveyard tree
Sources
Catherine Van Kampen, FCB, Public Relations for British Virgin Islands. This statement can be found on the World Sensorium original website.