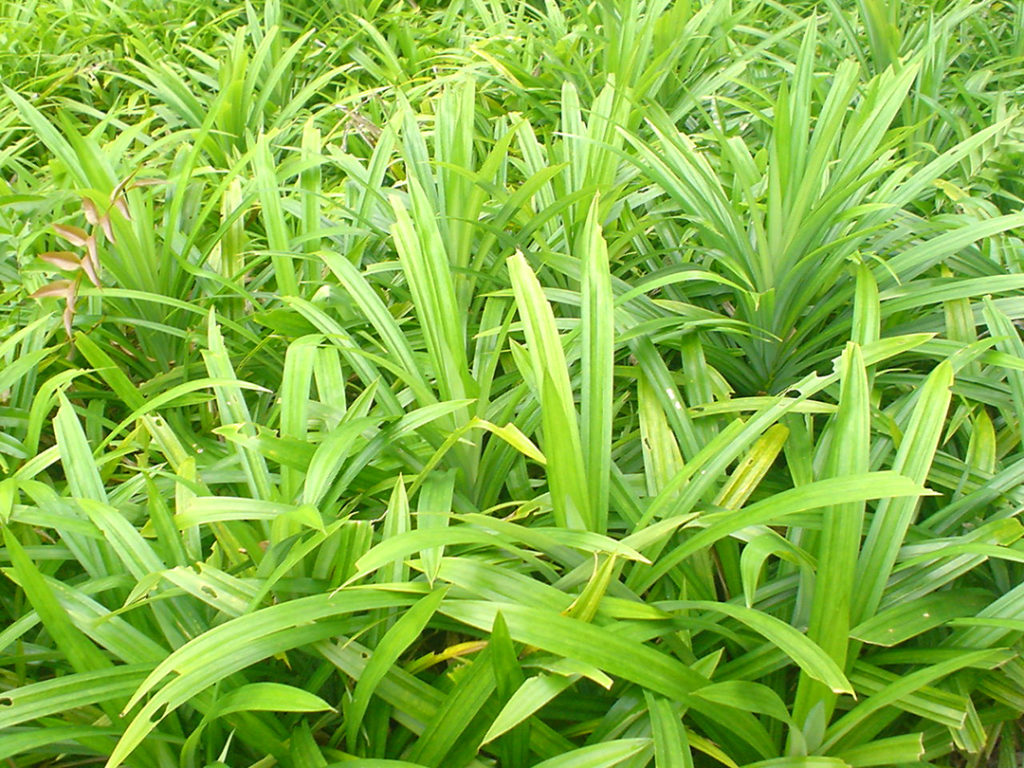 Brunei
Pandan Wangi
Pandanus amaryllifolius (formerly known as Pandanus odorus)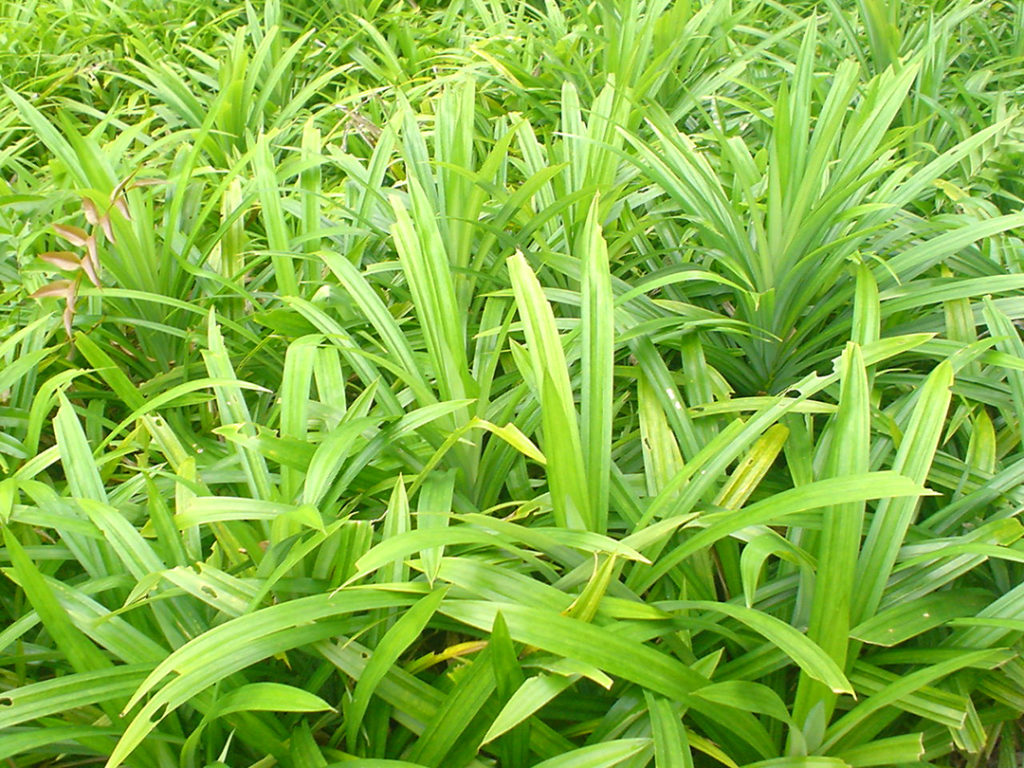 General Description / Cultural Significance
Pandanus amaryllifolius, or pandan wangi, is a shrub that can be kept from developing into a tree by harvesting its long, broad leaves regularly. The leaves are highly fragrant and are used to many benefits as a medical plant because of its powerful pharmacological properties which include antimicrobial activities. The majority of the population of the country are Malay, which includes a number of indigenous groups. So although many of the people there are Sunni Muslim, others still follow their own local religions. Healers continue to play an important role in the spiritual and therapeutic healing practices for Bruneians, and pandan wangi is one of the species that has long been part of their medicine. It is used in a medicinal bath for women after childbirth, and leaf infusions are said to have a calming effect on individuals in distress and treat a variety of illnesses. Additionally, the plant is easy to grow and manage, which likely explains its common usage.
In Brunei, the juice from the leaves is used in dessert and rice for flavoring and fragrance. Pandan wangi is sometimes referred to as Asian vanilla, because some have likened the two scents to each other. It can also be used to wrap food for frying or grilling, and because it is a pleasing fragrance to Bruneians, sometimes described as akin to rice or fresh hay, it is commonly used to scent the air.
Climate Change/Conservation Status
Brunei is a tiny country on the northern coast of the island of Borneo. Because it has a long coastal plane, it is highly vulnerable to climate change impacts, particularly flooding. Its biodiverse virgin rainforest is a protected national treasure and is home to a wide variety of animals and birds. Increased carbon emissions globally put Brunei at risk for rising flood waters, heat-related mortality, occupational health hazards, and water scarcity. In order to protect the country's well-being, the government has decided to take action in areas such as biodiversity, forestry, coastal and flood protection, health, agriculture, and fisheries. Projections for up to the year 2100 indicate that mean annual temperature and days of heat waves will only increase drastically, as will days with extreme rainfall and consecutive days of drought, if a high emissions scenario continues. Additionally, air pollution in Brunei is high due to inefficient and pollutant transportation systems, which only worsens the country's problems. On January 30th, 2021, Protokol Hijau was launched. It outlines steps the public must take to reduce their carbon footprint and addresses energy, water, paper, and plastic usage, solid waste disposal, and tree-planting.
The conservation status of Pandanus amaryllifolius has not been officially determined. However, pandan wangi is one of a few tropical plants the country has recently started using to reconstruct wetlands and remove dangerous varieties of pollutants from wastewater, which it has been found to do efficiently.
Alternate Names
Screwpine leaves
Pandan leaves
Asian vanilla
Dwarf pandan
Sources
Dr. Mohamad Yussof Bin Haji Mohiddin, Acting Director of Agriculture, Department of Agriculture, Ministry of Industry and Primary Resources, Bandar Seri Begawan, Brunei Darussalam. This statement can be found on the World Sensorium original website.