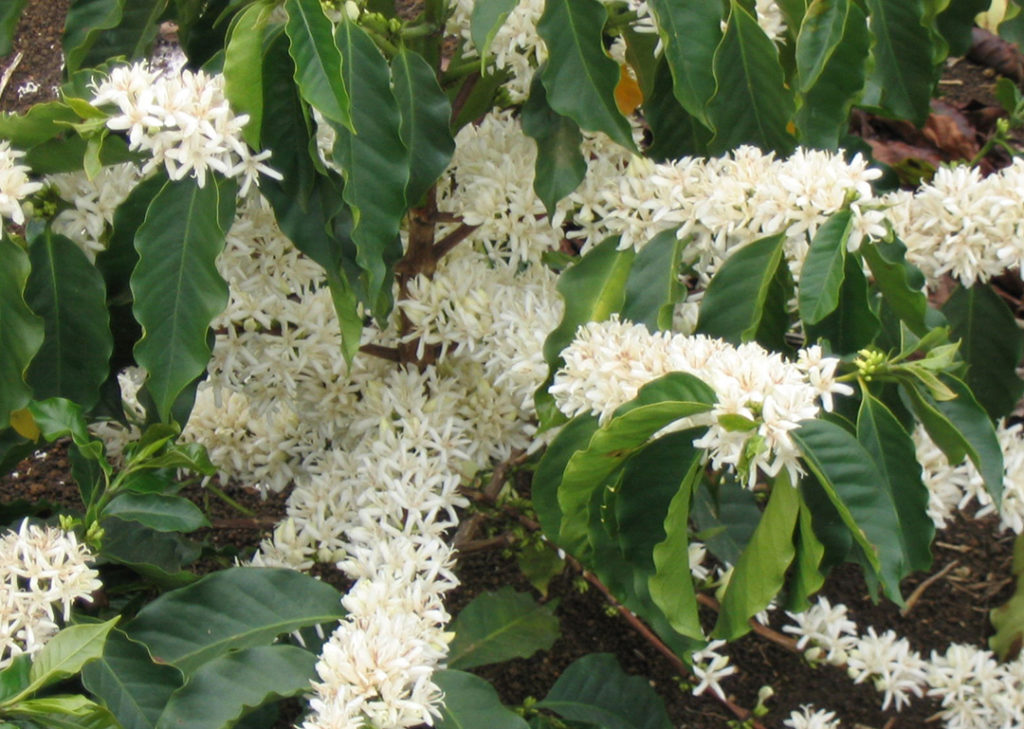 Côte D'Ivoire
Coffee Flower
Coffea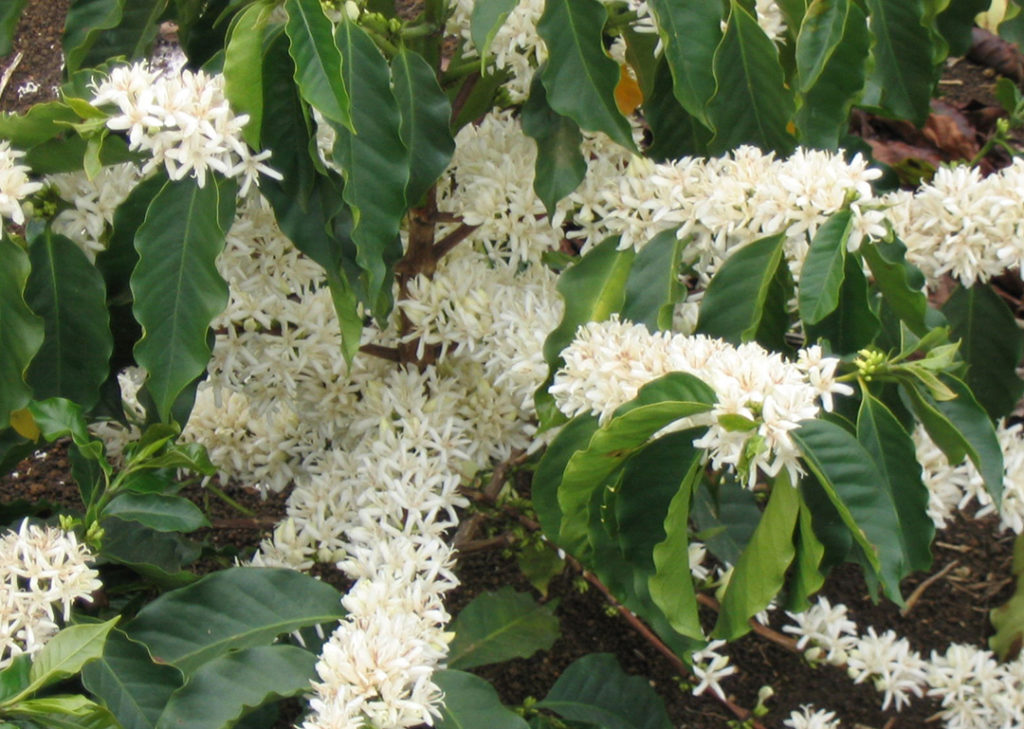 General Description / Cultural Significance
Cote D'Ivoire is one of the biggest coffee producers in the world. Coffea stenophylla is significant to the people in Cote d'Ivoire because it occurs naturally in and near its humid evergreen forests. Even though it takes longer to mature and produces fewer beans than Coffea arabica or Coffea robusta, it has a strong more desirable taste. Its leaves are narrower than other coffee plants, and its flowers are star-shaped and white. Its fruits are black which helps to identify it.
Climate Change/Conservation Status
Tropical forests have helped Cote D'Ivoire combat climate change with their essential carbon-storing abilities, and these forests help communities thrive. However, scientists say the Ivory Coast is losing forests and woodlands faster than any other African country. The deforestation is due in part to illicit cocoa-farming. As one of the many varieties of coffees growing in Cote D'Ivoire, Coffea stenophylla is listed as Vulnerable on the IUCN Red List of Threatened Species. However, this kind of coffee plant has also been found to potentially be more heat tolerant than other kinds, which portends well in the wake of climate change.
Nestle, a multinational corporation, plays a very large role in the growth of the coffee plantations, industries and the country's economy.
Alternate Names
Highland coffee
Sources
Chadburn, H. & Davis, A.P., 2017. Coffea stenophylla. The IUCN Red List of Threatened Species. DOI: 10.2305/IUCN.UK.2017-3.RLTS.T18538903A18539566.en.
Dixon, R., Smith, J., & Guill, S., 2003. "Life on the Edge: Vulnerability and Adaptation of African Ecosystems to Global Climate Change," Mitigation and Adaptation Strategies for Global Change. Springer, 8(2), pages 93-113. DOI: 10.1023/A:1026001626076
USAID, 2018. Climate Risk Profile: West Africa. US Agency for International Development. [website]
Permanent Mission of Cote D'Ivoire to the United Nations. This statement can be found on the World Sensorium original website.