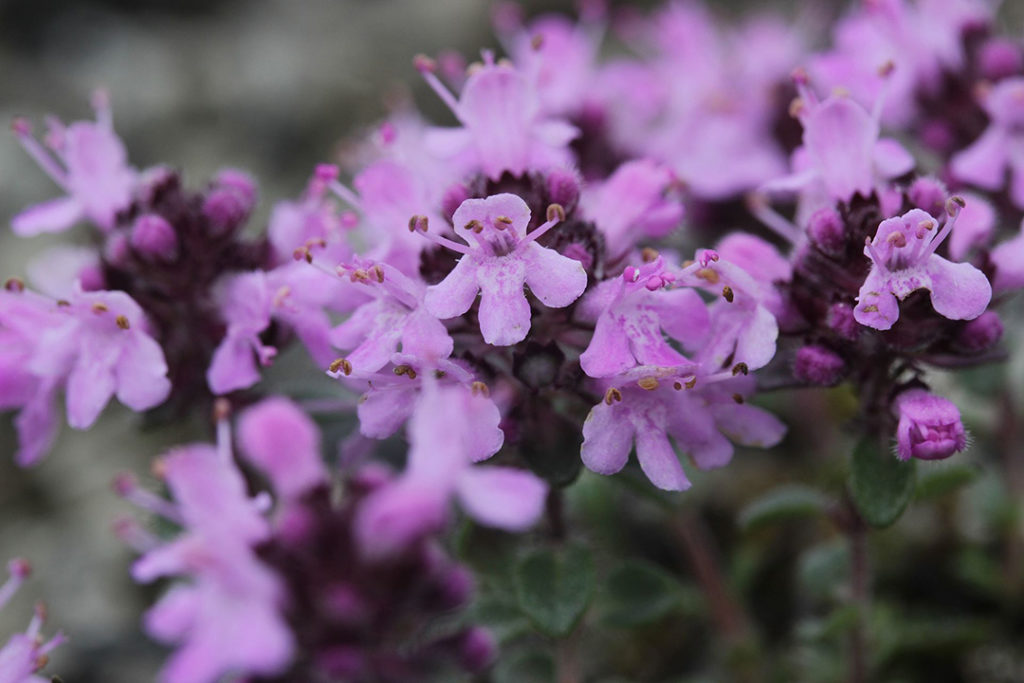 Iceland
Creeping Thyme "Blodberg"
Thymus praecox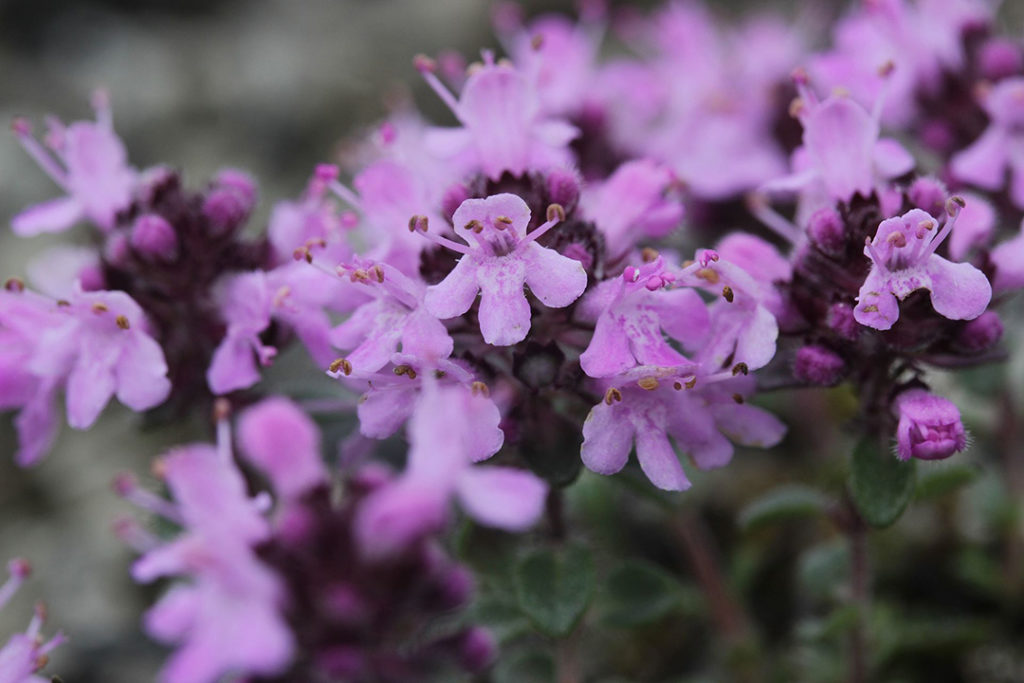 General Description / Cultural Significance
Blodberg is the English translation for "creeping thyme" or Thymus praecox. The creeping evergreen perennial grows wild and low to the ground all over the island and its leaves contain essential oils and emit a beloved aromatic scent, strong and savory. Its purplish flowers appear in the summer and attract bees and butterflies. For as long as the island has been populated, creeping thyme has been used in various ways as food, medicine, and tonic. It flavors cooked fish and is eaten in salads. Icelanders gather and use it to create a special tea, consumed locally and dried and packaged for sale. Creeping thyme has antioxidant properties and kills bacteria, often used for preserving raw fish on ice. Medically, it is aromatic and antiseptic, and is used to treat a variety of respiratory conditions and even hangovers.
Climate Change/Conservation Status
Iceland is experiencing accelerated glacial melting, volcanic activity, and extreme weather all related to climate change. The acidification of Icelandic waters is a huge concern. Warming and climate variability are having tremendous effects on fauna and flora. Iceland's iconic Atlantic Puffin is in severe decline. The bird is now listed as vulnerable by the International Union for Conservation of Nature (IUCN) and is at high risk for extinction. Although they are hunted as game and seasoned with Blodberg, the primary reason is climate change, which is not only warming and acidifying the waters, but is also changing the natural temperature cycles of the waters and killing the sand eels, the primary food source of the puffins.
The biggest danger in Iceland right now is that massive glaciers are receding quickly. The melting of glaciers causes the rise in land, which means Iceland is also experiencing shifts and uplift in land contours and elevations. This changes infrastructure, such as pipelines, for example, and means Iceland is working to find a solution to this problem. The types of fish that can be caught in the area are now changing too, due to melting. It is crucial that Iceland keep their carbon emissions low in order to help counteract the problem. Glaciers are responsible for keeping volcanic activity in check, and so there are expected to be more eruptions as a result. Rather than panicking, many Icelanders have pushed to instead find new practical solutions for these problems.
Alternate Names
Elfin thyme
Wild thyme
Sources
Alderman, L., 2019. What Worries Iceland? A World Without Ice. It is Preparing. The New York Times Company. [website]
Permanent Mission of Iceland to the United Nations and Scandinavian Tourism. This statement can be found on the World Sensorium original website.

Schwartz, J., 2018. Overfishing, hunting and pollution are putting pressure on the birds, but climate change may prove to be the biggest challenge. The New York Times Company. [website]