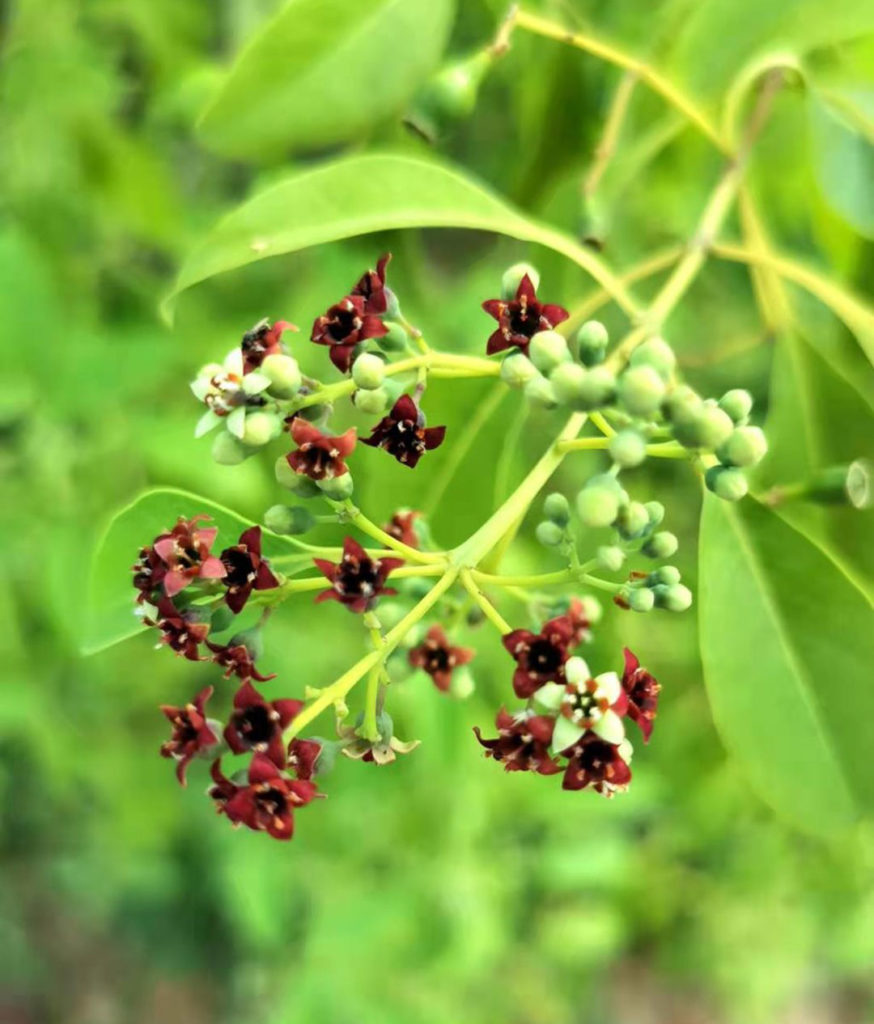 India
Sandalwood
Santalum album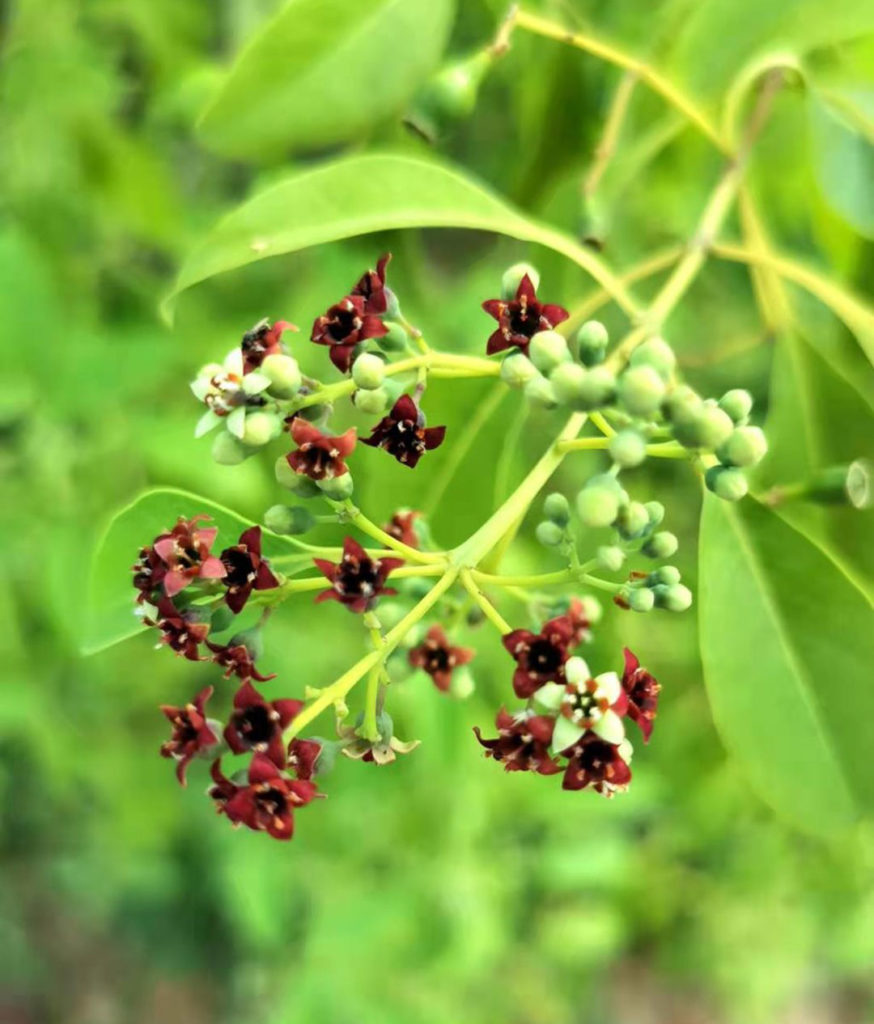 General Description / Cultural Significance
The use of sweet-scented sandalwood, Santalum album, is traditional in India. It is a sacred tropical tree that is both holy and medicinal, and native to southern India. The oil from sandalwood is antiseptic and an astringent, and in India especially the oil is used to treat inflammatory skin diseases like psoriasis. It nourishes skin when applied topically, and it also is reported to have antimicrobial, antioxidant, and anticancer effects. Its warm scent has also made it incredibly popular in perfumes and in aromatherapy, used to produce a relieving, soothing effect when someone experiences stress or anxiety. In Indian culture, many carved objects from sandalwood have religious significance, and the wood itself is valued because intricate designs can easily be etched into it. Small boxes and articles are often produced from sandalwood too.
Climate Change/Conservation Status
One-fifth of the world's population lives in India. Their health status is largely dependent on local plant medicine. Climate change is an additional risk to these plants. The impact of extreme heat waves and drought continues to be very deadly to humans and other life forms. In 2016, India had its hottest day on record when the temperature hit 51°C in the city of Phalodi, Rajasthan. A study released in July 2017 found that rising temperatures have contributed to the suicides of approximately 60,000 Indian farmers over the past 30 years. In 2015, one of the worst years on record, about 12,602 farmers killed themselves in all of India. Overall, more than 300,000 farmers and farm workers have killed themselves in the country since 1995.
India, as the third largest emitter of greenhouse gases on the planet must keep its promise to cut carbon and its pledge to produce 40% of its energy from renewables by 2030. They also must complete reforestation efforts that will absorb up to 3 billion tons of CO2 by that same year. Climate change is currently causing extreme weather and natural disasters that are rapidly increasing the number of people at risk in the country.
The International Union for Conservation of Nature (IUCN) Red List of Threatened Species has listed sandalwood as Vulnerable to extinction. Even though much has already been done in India to protect the tree, there is much more needed in the scale of conservation efforts. Because Sandalwood is such a culturally significant plant, its cultivation is leaving the domain of forestry to include the active participation of other cultural stakeholders and local organizations. Demand still exceeds its supply. Illegal harvesting and exploitation of sandalwood that have contributed tto its decline, have been brought under control by the government, who has imposed an export ban on sandalwood and established conservation measures to protect the tree across the country and expand its distribution range.
Alternate Names
Chandan
Cendana
East Indian sandalwood
Indian sandalwood


Sandal
Sandal tree
Peetchandan
White Indian Sandalwood
Sources
Asian Regional Workshop (Conservation & Sustainable Management of Trees, Viet Nam, August 1996). 1998. Santalum album. The IUCN Red List of Threatened Species 1998. http://dx.doi.org/10.2305/IUCN.UK.1998.RLTS.T31852A9665066.en. 

"India Records Its Hottest Day Ever As Temperature Hits 51C (that's 123.8F)" The Guardian, May 20, 2016. https://www.theguardian.com/world/2016/may/20/india-records-its-hottest-day-ever-as-temperature-hits-51c-thats-1238f.

"Indian Sandalwood." The IUCN Red List of Threatened Species. https://www.iucnredlist.org/species/31852/2807668.

Permanent mission of India to the United Nations, Research for World Sensorium, Published on World Sensorium original website.

Safi, Michael. "Suicides of Nearly 60,000 Indian Farmers Linked to Climate Change, Study Claims." The Guardian, July 31, 2017. https://www.theguardian.com/environment/2017/jul/31/suicides-of-nearly-60000-indian-farmers-linked-to-climate-change-study-claims.

"Sandalwood," Drugs. https://www.drugs.com/npc/sandalwood.html

Science, 9 Vol. 350, Issue 6257, p. 140. October 2015.